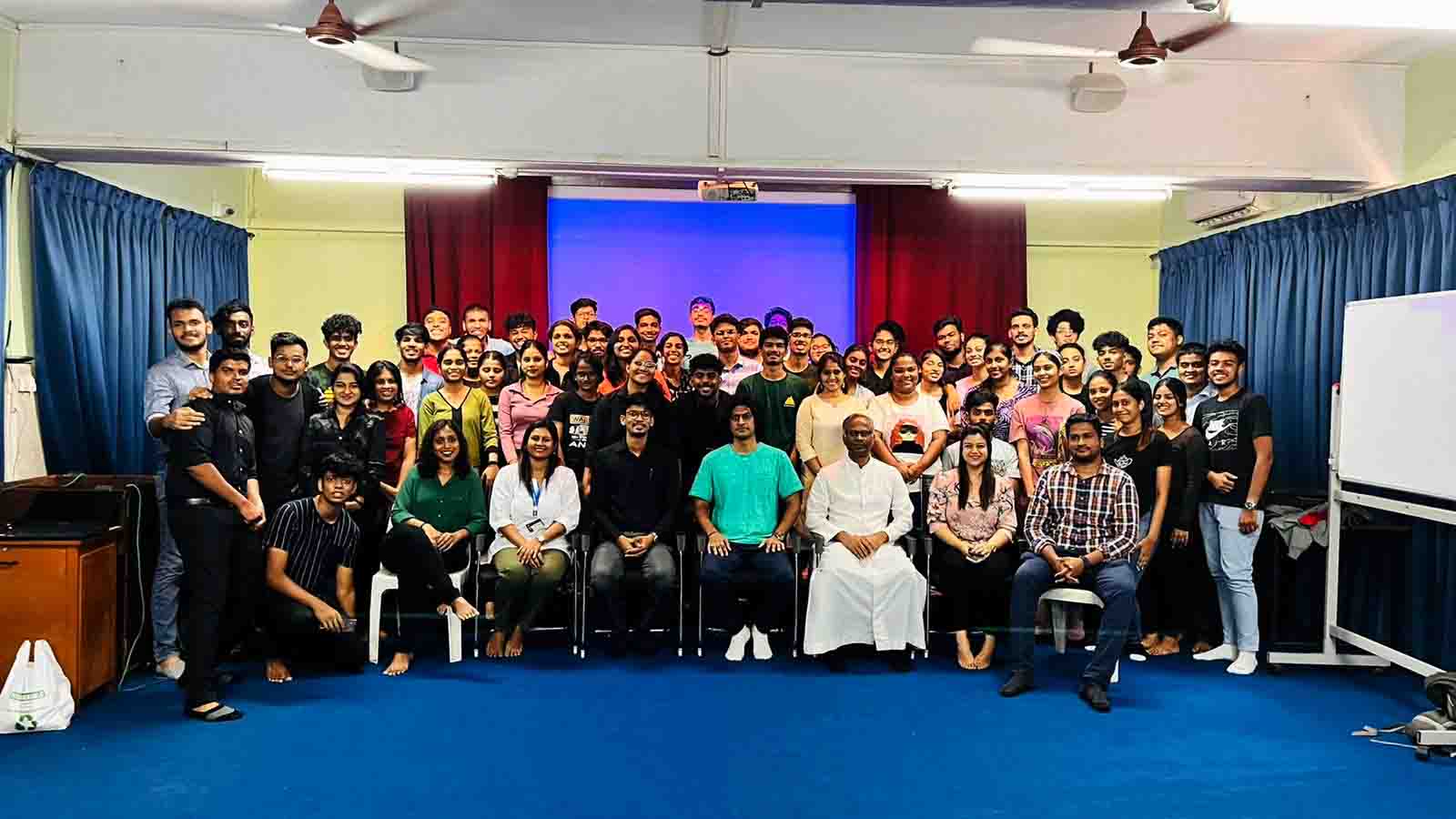 (Don Bosco College, Panjim) – Don Bosco College Panjim inaugurated their first music club christened 'Club Cadenza' on Tuesday, August 2, 2022 at the hands of popular Goan musician and arranger, Mr Mukesh Ghatwal. The occasion was also graced by the Director of the institution, Rev Fr Joaquim Lobo who addressed the gathering and encouraged them to grow in the field of music while ensuring his extended support for the same through the activities of the said music club.
The event began at 10am which was hosted by club members Astrid Ataide and Ryan Fernandes. Laban Menezes was introduced as the club's Student Secretary. The club is an initiative headed by Asst. Prof. Archie Fernandes which will provide a healthy platform for students to learn and have fun with music on campus.
The club also aims to prepare its member students to participate in various competitions and other events across Goa.
The event was then followed by a wonderful performance by Ralina Soares, Ryan Fernandes and group; where their skills and talent for music was worth applauding.
Rev Fr Joaquim Lobo welcomed the chief guest, Mr Mukesh Ghatwal, by presenting him with a memento as a token of appreciation. Mr Ghatwal then delivered an amazing speech to all the attendees of the gathering. He stressed upon producing and performing original music and also incorporating local flavour into pop and other genres. Mr Ghatwal also performed one of his newest compositions for which he received a huge round of applause. Further, he was requested to play a drum roll to declare Club Cadenza open for the academic year 2022-23. A brief interactive Q&A session was held with Mr Mukesh Ghatwal, who responded to the questions from the students with great enthusiasm. It was indeed quite informative and interesting.
In the concluding rites of the event, Danika D'Sa, a student member, delivered the vote of thanks which was then followed by a group photograph. After the refreshment break the students gathered for the auditions which began at 12:15pm. There was a mammoth number of almost 40 students who auditioned; each showcasing their vocal and musical talents. The auditions were judged by three judges respectively by assistant professors Archie Fernandes, Agnelo D'Souza and Stella Rodrigues.
The auditions ended at 1:30pm. This was unquestionably a music lover's paradise.
Source: Don Bosco Panjim