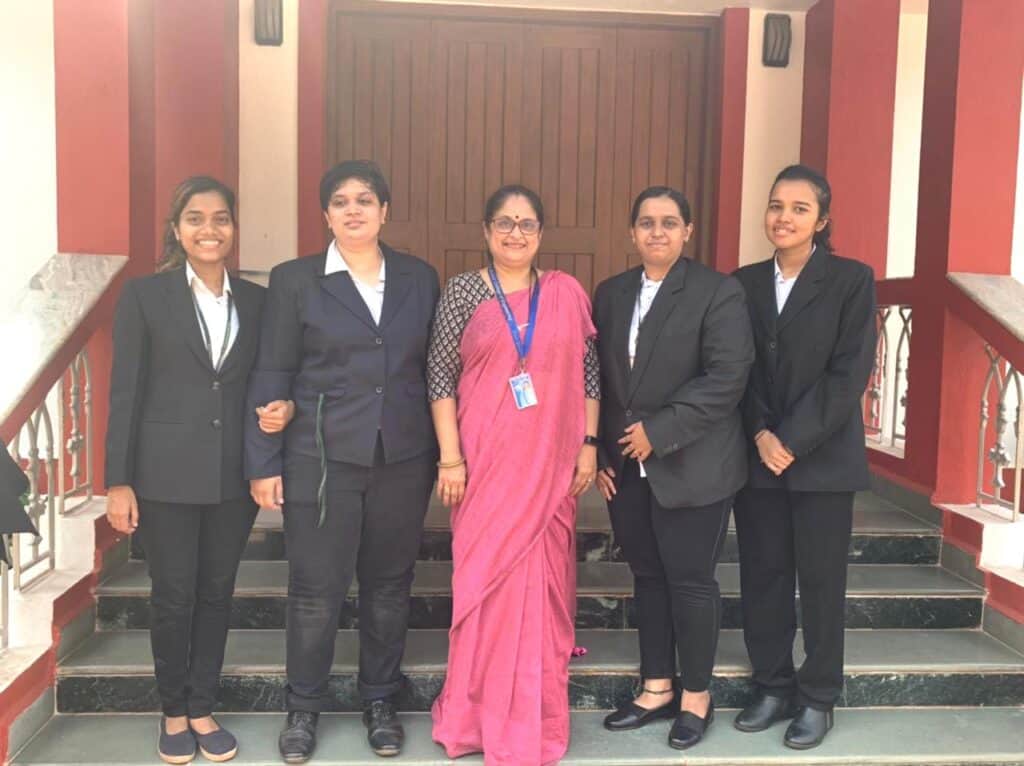 (Don Bosco College Of Engineering, Fatorda) – Throwback to the letter written by Sudha Murthy to JRD Tata for securing equal opportunities for lady engineers, from thereupon the society and the industry has moved a long way. She was the first Woman Engineer to work in TELCO. In reply to her postcard, the visionary JRD Tata not only changed only "male employees" policy but also ordered to conduct interviews for female applicants. With the current industry scenario and technological shift towards Industry 4.0, Mechanical Engineering has opened enormous doors for women to pursue their career. A right combination of Mechanical fundamentals and IT skillset is the prerequisite by the industry.
Don Bosco College of Engineering, Fatorda, Goa (DBCE) has created its own space to nurture the dreams of such aspirants. Completing its 10 years, DBCE is proud to share the success stories of their first mechanical engineers (girls) graduated in 2021.
The first girls' batch of mechanical engineers of DBCE have carved a niche for themselves in their career. The sheer dedication and passion to do something different in their careers initiated way back in 2017. The fiery decision to choose mechanical engineering despite opportunities in the field of Computers and IT allied reaped benefits for them. The four years journey in Engineering was challenging for them yet they completed it with excellent academic performance and co-curricular activities too.
Benecia Colaco, Student Placement Coordinator (Mechanical) bagged two job offers from Tata Consultancy Services (TCS) and CEAT Tyres through campus placements. Her passion for mechanical drove her to select core job instead of the booming IT field. She joined CEAT Tyres as GET in supply chain function in Mumbai. She was felicitated by the Hon. Chief Minister of Goa – Dr. Pramod Sawant at the World Youth Skills Day held at DTE Goa in 2021. Priya Ghogale secured a job in the Research & Development department of Cabe Springs & Fasteners, Verna. Presently she is updating her skillsets in newer technologies such as Data Science. She is into content writing and pursues her hobby during her free time. Prithvi Amonkar efficiently upgraded her skillsets and recently joined as an 'Associate Software Engineer' at Dassault Systemes in Pune. Dassault Systèmes is a French software corporation which develops software for 3D product design, simulation, manufacturing, and other 3D related products. Malaika Korgaonkar showed inclination in higher studies in MS and will join in the Autumn semester.
Department of Mechanical Engineering along with Training & Placement Office is in constant efforts to make students industry ready with changing job profiles for Mechanical Engineering. Batch 2021 got offers from around 30 companies with a total of 26 core job offers. Twelve students opted to pursue their further studies in various national and international institutes of repute. The management, teaching and support staff of DBCE take pride in wishing a successful career to all the students from Batch 2021.
Source: Don Bosco College of Engineering