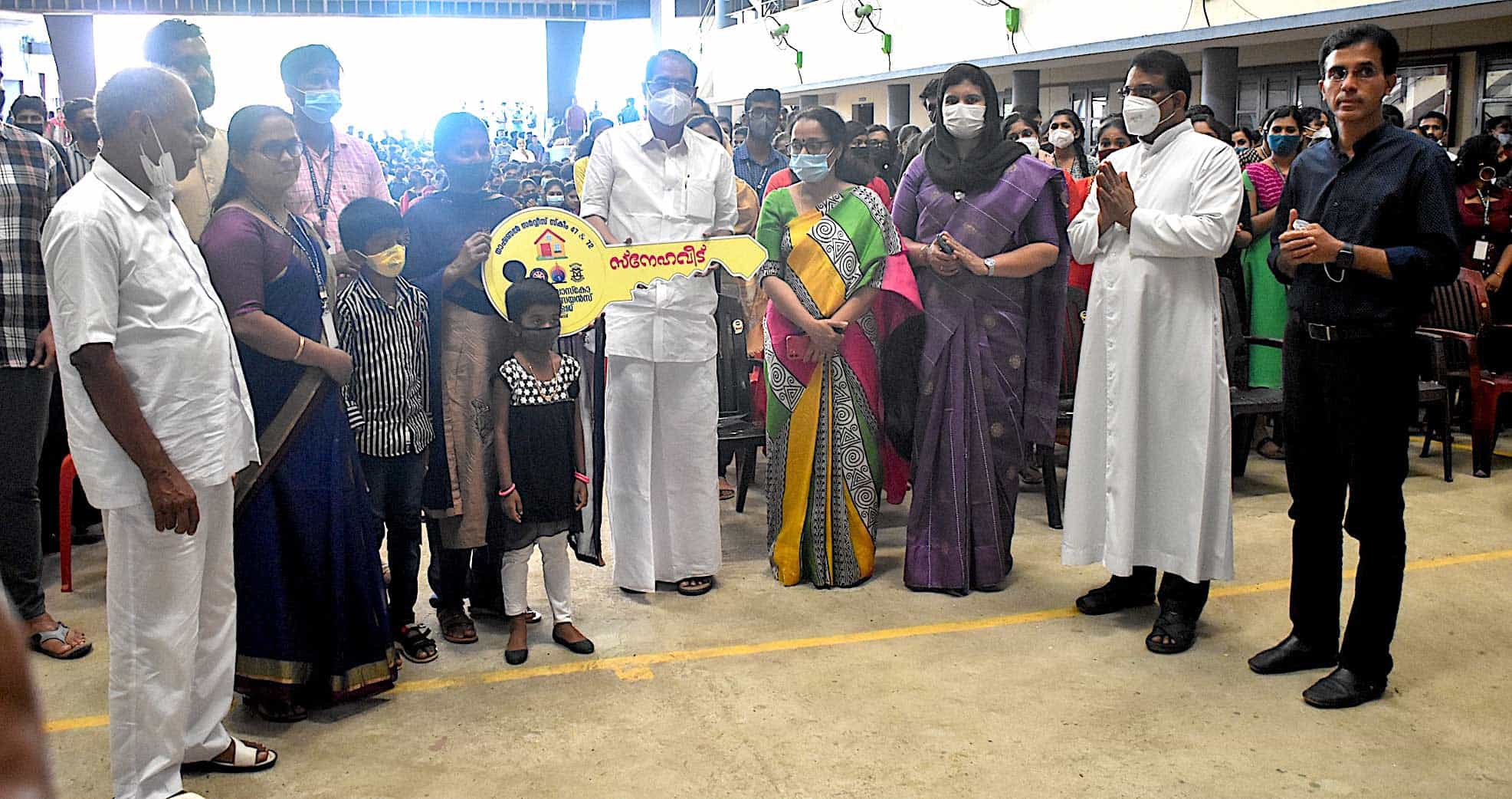 (Don Bosco Arts & Science College Angadikadavu, Kerala) – The National Service Scheme (NSS) Volunteers of Don Bosco Arts and Science College, Angadikadavu, Kerala, built and handed over 'Snehaveedu' (the house of love) to the most deserving family in the neighbourhood. The recipient of the house is a mother with two young children.
It was Lucy George, a Salesian Cooperator, who on a bus journey heard the whimper of Jessy with two children, the co-passengers who had no place to lay down, which blossomed into an act of love, 'Snehaveedu'. On the mention of the plight of Jessy, the students of Don Bosco Arts and Science College with staff and management took up the challenge to construct the house. The place was donated by a couple through the instrumentality of Father Raphson Peter OCD.
Built-in 600 Sq.ft area with two bedrooms, kitchen, work area and sit out, cost rupees eight lakhs contributed by students, staff, management and well-wishers. Though COVID-19 played the spoilsport, the volunteers completed the project in ten months. It is the fourth house constructed by the NSS volunteers of the college in subsequent years.
Source: Don Bosco India