Ascende Superius (Come Up to a Higher Place)!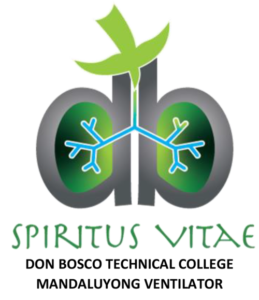 (Don Bosco Technical College, Mandaluyong) – DBTC has once again responded to the needs of the times through one of its latest projects, the Design, Development and Testing of 10 units of Low-Cost Ventilators based on the Department of Science and Technology (DOST) Philippine Council for Industry, Energy and Emerging Technology Research and Development (PCIEERD) specifications. As ventilators proved effective in the successful fights of Singapore, Taiwan and Hongkong against COVID-19, former Father Rector Vitaliano S. Dimaranan, SDB challenged the DBTC Mandaluyong community – students, faculty and alumni from all over the world to come up with the fastest solution to the country's growing need for ventilators.
DBTC came up with a design and submitted a project proposal to DOST PCIEERD for funding. The new management team of the college met with the DOST Secretary, the Assistant Secretary for International Cooperation, and the PCIEERD Director to explain the project which would run for four months with all the necessary clinical testing, with partner engineers, medical doctors, and hospitals.
DOST approved a funding of P3,337,019 and DBTC put in P749,919 as counterpart for the project.
Under the new leadership of Dr. Benjamin I. Espiritu, DBTC President and Dr. May Rose Imperial, Director of the Higher Education Department, the project that started on June 9, 2020, is expected to finish by October 10, 2020.
In four months, DBTC would have created another milestone by providing the public with low-cost ventilators that will save lives.
Ascende Superius! No way but up to a higher place, DBTC Mandaluyong remains committed to its mission of excellence in education and service to the people.
Posted by: Don Bosco Technical College, Mandaluyong