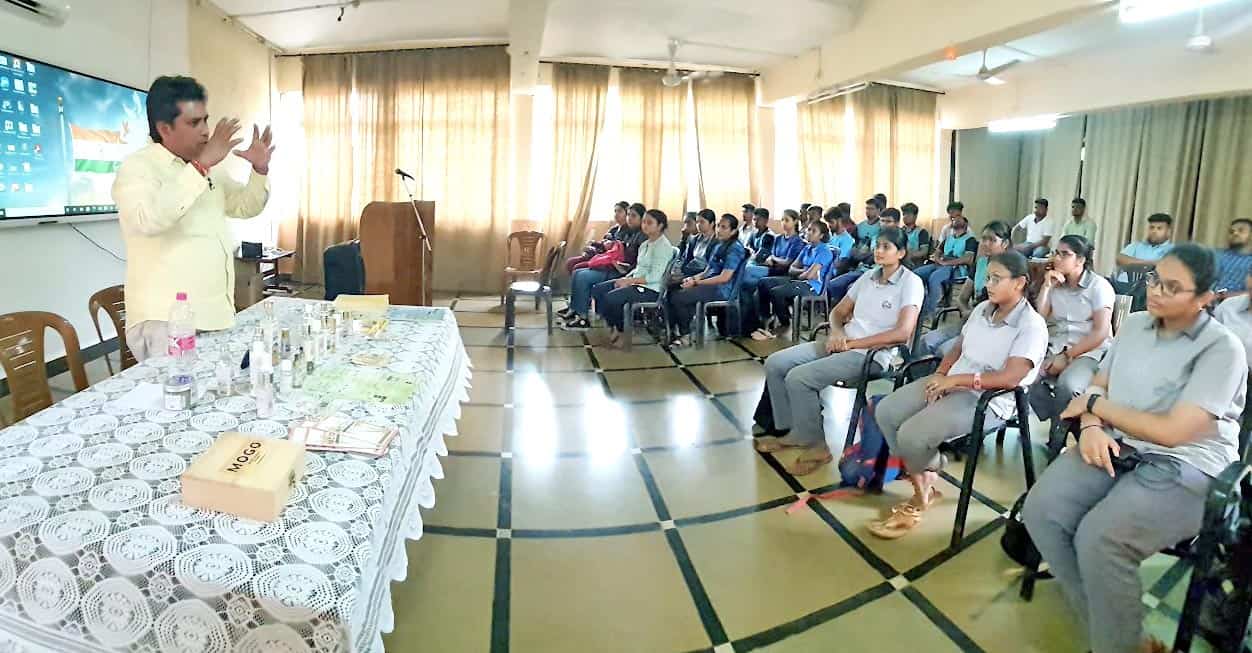 (Don Bosco College of Agriculture, Sulcorna) – The Salesian Higher Education institution, Don Bosco College of Agriculture (DBCA) organized a one-day seminar on processing of coconuts for virgin coconut oil by Paresh Shetgaonkar, founder member of My Old Goa Oils, Verna, Goa recently.
Shetgaonkar is presently involved in procuring coconuts from local growers of Goa, cold processing them into virgin coconut oil and 15 more products for exporting to Spain and other European countries.
Shetgaonkar in his talk stressed the importance of processing coconuts and fruits from Goa for value addition and higher income. He mentioned his various products, which include hair care products, skincare, health, and cosmetics.
He urged the academic community of DBCA to join his organization, submit different concepts on food processing, and subsequently become entrepreneurs for self-employment. He also suggested checking the biodiversity of fruits, field crops, weeds, and flowers in Goa for their cosmetic and medicinal value and submitting the projects on how they can be processed into value-added quality products.
Shetgaonkar ended his session with a promised to visit the college in the future to interact more with students and guide them in agripreneurship.
Principal, DBCA, Dr Suresh Kunkalikar, welcomed and introduced Paresh Shetgaonkar.