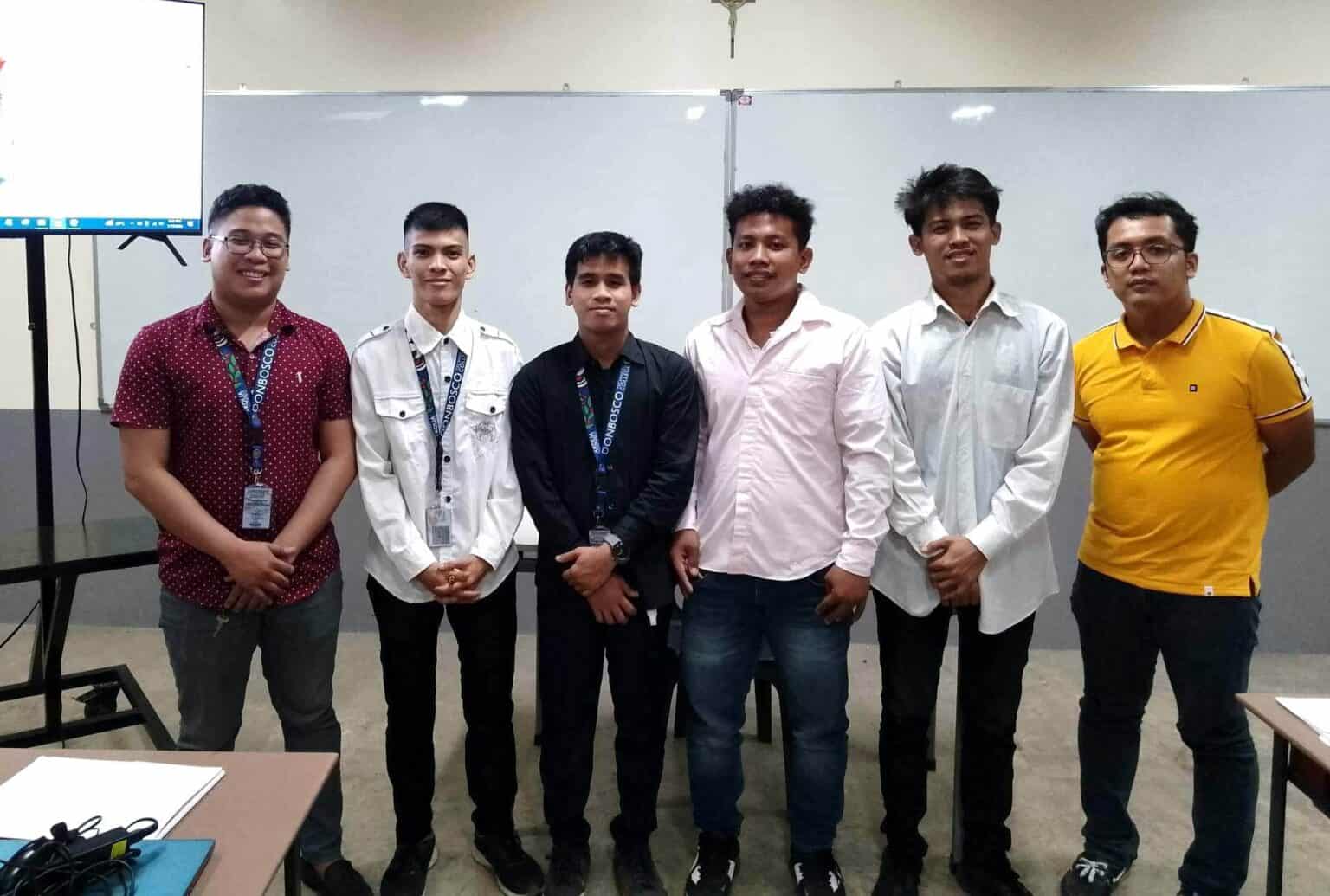 (Don Bosco Technical College, Cebu) – The work began for the two groups of fourth year mechanical engineering students of DBTC-Cebu as they presented their design proposals for their Mechanical Engineering Project Study 1 subject on January 17, 2023 at DBTC College Building.
Group 1 presented the project: "Design and Fabrication of a Basket Ball Launcher Machine for the Athletes of Don Bosco Technical College-Cebu" with the following members: Charlie Alidon, Sean Michael Bascug, Pablo Burgos, Christian Manliguez, and Joshua Montallana. Moreover, Group 2 worked on the project: "Design and Fabrication of an Organic Shredder with Pelletizer for Livestock Food Production in Jagoliao, Getafe, Bohol" with the following members: Rovil Cabangca, Japher John Gesta, Mark Angelou Sarcol, John Vincent Valiente, and Gabriel Veloso.
Engr. Carlo Marco served as the groups' adviser. Additionally, Engr. Romnick Villanueva, College Chairperson headed the panel of evaluators; he was joined by Engr. Marlito Patunob and Engr. Joss Dean Sanchez.
The activity aimed to equip Bosconians with the necessary knowledge and skills to design projects for the benefit of the community at large. With their project proposal done, these future Bosconian engineers have indeed started to kick off the final year of their tertiary education.
Source: Salesians Of Don Bosco Global Philippines North Province