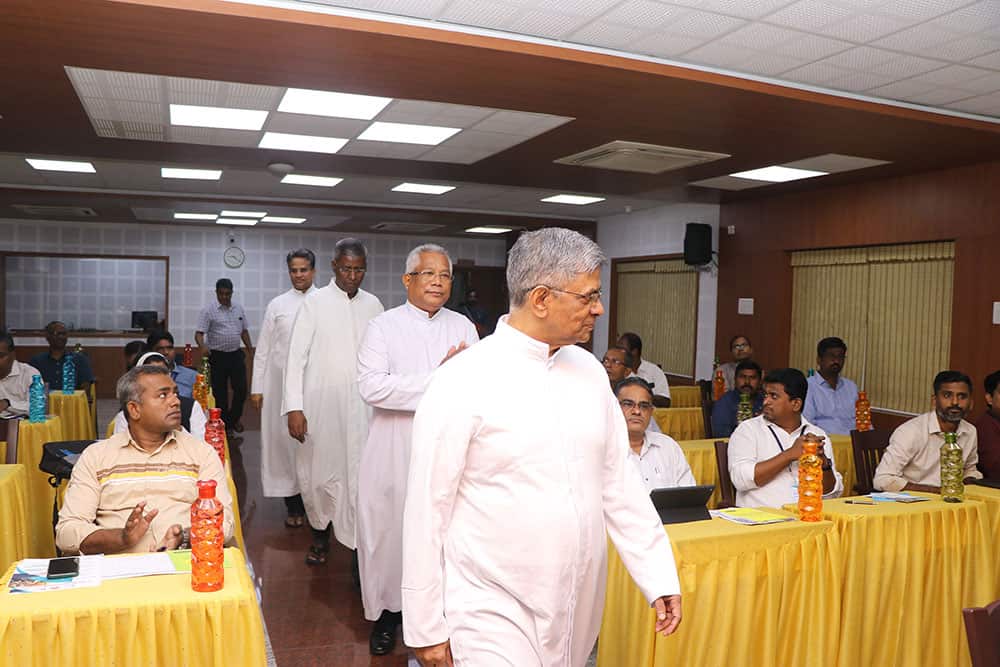 (IUS South Asia Conference, Chennai) – On 28th November 2022, the IUS South Asia Continental Conference & Workshop for IUS Rectors, Principals and Directors under the theme SALESIAN LEADERSHIP IN HIGHER EDUCATION MINISTRY took place at the Citadel, Salesian Provincial House, Chennai. For the inauguration, Dr Suman C Raman gave the keynote address and Fr. Januarius S Sangma SDB President & Provincial i/c Higher Education, Provincial, Salesian Province of Guwahati presented the presidential address. Rev Fr. K.M. Jose SDB Provincial, Salesian Province of Chennai welcomed the gathering.
On day one of the IUS assembly, Dr Joe Arun SJ LIBA, Director* addressed Participants under the title "Higher Education in the Global Context", in the second session of the day, "IUS Presentation – Province Coordinators" was held and province representatives of INB, INP, IND, INS, INC, INM, INK, and INT presented the New Developments, Challenges, Success Stories and Campus Ministry Implementation and Impact. The last Session of day one was addressed by Fr Oscar Lozano IUS General Coordinator, due to a medical emergency, his physical presence became uncertain and a virtual gathering was held. In his address, he emphasised the "Policies, Common Programmes" and its influence in "pastoral work".
Special Eucharistic Celebrations are celebrated on the 28th with the theme "Synodality & Leadership". Rev. Fr. Januarius S Sangma who graced the celebration.