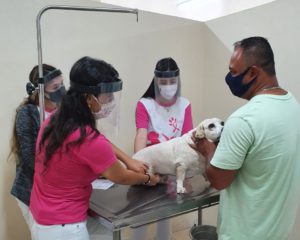 (UniSALESIANO, Araçatuba e Lins) – The 6th edition of Outubro Rosa Pet, a traditional event promoted by the Veterinary Medicine Course of UniSALESIANO, attended 12 dogs. Nine were diagnosed with tumors in their mammary glands, that is, 75%.
The free service, alluded to the breast cancer awareness month, took place on October 24, from 8 am to 12 pm, at the Veterinary Hospital of UniSALESIANO. However, professionals involved decided to extend the service until November 1 due to the great demand and to avoid crowding.
The Director of the Veterinary Hospital of UniSALESIANO, Tatiane Poló, explained that the dogs were evaluated through palpation of the breasts and cytological exams if palpated nodules were diagnosed, as a preliminary examination to confirm breast cancer.
"Of the 12 animals treated, 9 were diagnosed with nodules. If mammary cancer is confirmed after cyst diagnosis, a radiographic evaluation will be performed to check for metastasis and, if not, surgery to remove the affected breast chain, which is called mastectomy, in addition to performing castration ", explained the Director.
According to Tatiane, in the samples of the tumors removed by surgery, the definitive diagnosis of the type of neoplasia is made by microscopic histopathological evaluation, confirming whether the cancer is malignant or benign. All treatment can be done at the Veterinary Hospital if there is the animal's owners' consent.
Induction
According to Prof. Analy Mendes, who participated in the service alongside students doing supervised internships at Hospital Veterinário, the event was a success and had an excellent adhesion by the community.
"We took the opportunity to teach how to perform a preventive mammary exam, as an early diagnosis it makes it more likely to cure the animal"

– Professor Analy Mendes
Analy also stated that two tutors agreed to the early castration of their dogs to prevent breast cancer. "Any lump in the mammary region must be informed to the animal's veterinarian to guarantee a better treatment". Gifts and bandanas were also distributed for the pets
Surgery
Polyana Caroline Campari da Silva student of the 8th semester of Veterinary Medicine, thanked the veterinary hospital team. Her dog, Naná, an 11-year-old pinscher, was diagnosed with cancer earlier this year, before the pandemic. The animal underwent breast removal surgery in early October and is recovering well. "Everyone at Hospital Veterinário was very professional and attentive to us. There will be no need for chemotherapy, " she stated.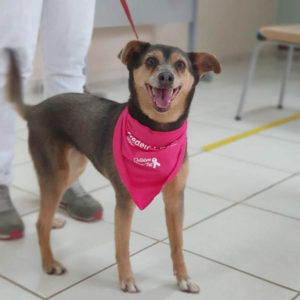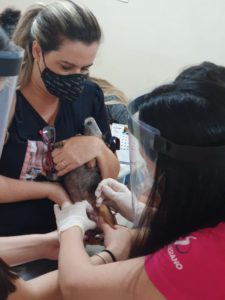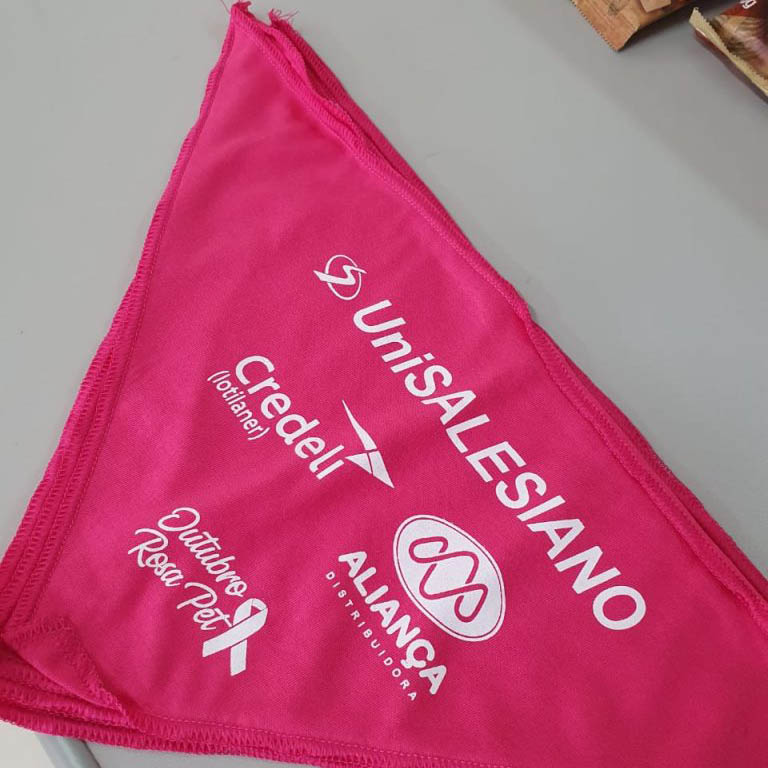 Posted by: Monique Bueno de Oliveira