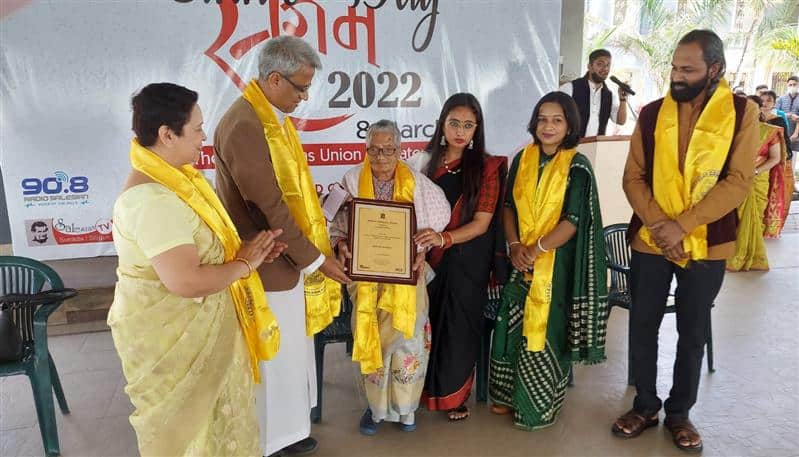 (Salesian College Sonada, Kolkata) – Salesian College Siliguri Women's Cell celebrated International Women's Day on March 8, honouring one of the women centenarians of Siliguri, Srimati Indira Maya Chhetri.
Centenarian Chhetri, accompanied by her granddaughter, Manisha Pradhan, Assistant Professor and Head of the Department of History at Salesian College, walked steadily from the car to the venue and was received by the principal and vice-principals. Besides the traditional offering of khada (scarf) and bouquet, Principal Father Thadathil read out and presented a Samman Patra in the Nepali language, honouring Chhetri.
Born in Nepal, Chhetri came to Darjeeling as a child bride and had three daughters and two sons. Centenarian's granddaughter noted that a disciplined and active life is the secret of her grandmother's longevity.
Source: Don Bosco India