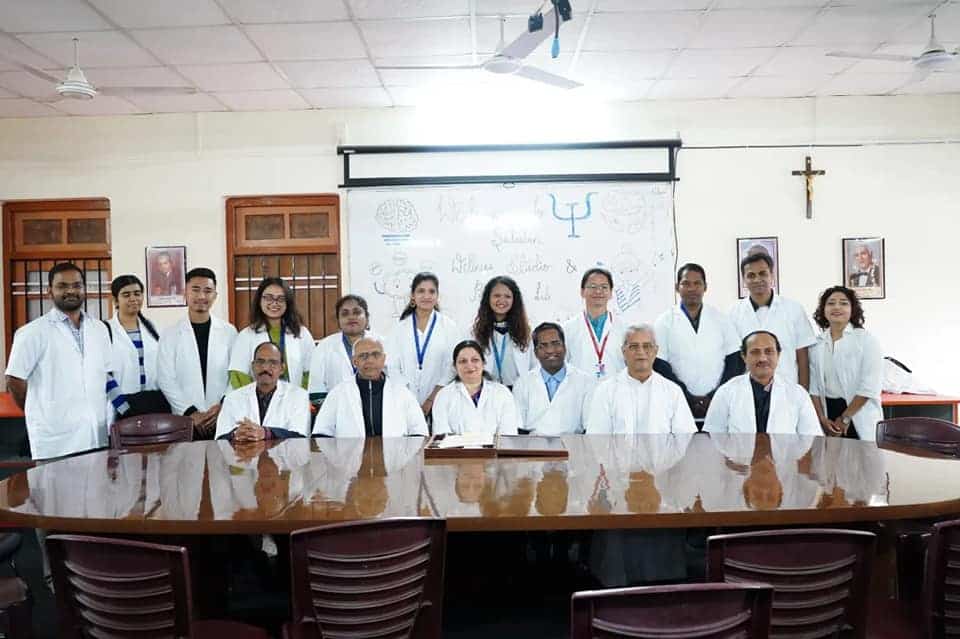 (Salesian College Sonada, Kolkata) – In a solemn ceremony held at Salesian College Siliguri, North Bengal has its first Psychology Lab, Wellness Studio and Wellness Woods on February 10, 2023. Located in Taverna Block of Salesian College, Psychology Lab is a facility for research, psychological testing and diagnostics. Wellness studio is a counselling centre open to students and anyone who requires wellness therapy.
The Psychology Department at Salesian College started in 2012, is the only College under North Bengal University's 64 affiliate colleges to offer degree courses in Psychology both at the Undergraduate and Graduate levels.
"The Psychological Lab and Wellness Studio are significant contributions the college is offering to North Bengal and particularly to Siliguri in the mental health sector," says Principal Fr. Prof. George Thadathil. "Wellness Studio and Wellness Woods are the facilities for counselling and clinical psychology where MA students of Psychology will be able to practice and provide professional services to students on referral," says Dr Prince C P, one of the initiators of the Lab. Associate Professor Dr Paramita Datta Rej adds, "through the various tests in the lab we will be able to assess the various mental health issues faced by children as well as adults."
Giving a demo of a standard testing and assessment tool, Dr Paramita explained various ways to diagnose obsessive and compulsive disorders common among students and adults and provide timely assistance.
The Psychology Lab intends to promote research, analysis and treatment and for Psychology students to get familiarised with psychological testing tools to provide effective intervention. Among MA Psychology students are Salesian, Claretian and Vincentian priests.
Speaking at the inaugural function, the founder of the Psychology Department at Salesian College, Fr. Dr James Chacko, narrated the history of the Department, which began to offer BA Honours courses in Psychology in 2012, MA in Psychology in 2018, and Psychology Lab and Wellness Studio facilities to both students as well as the general public from 2023.