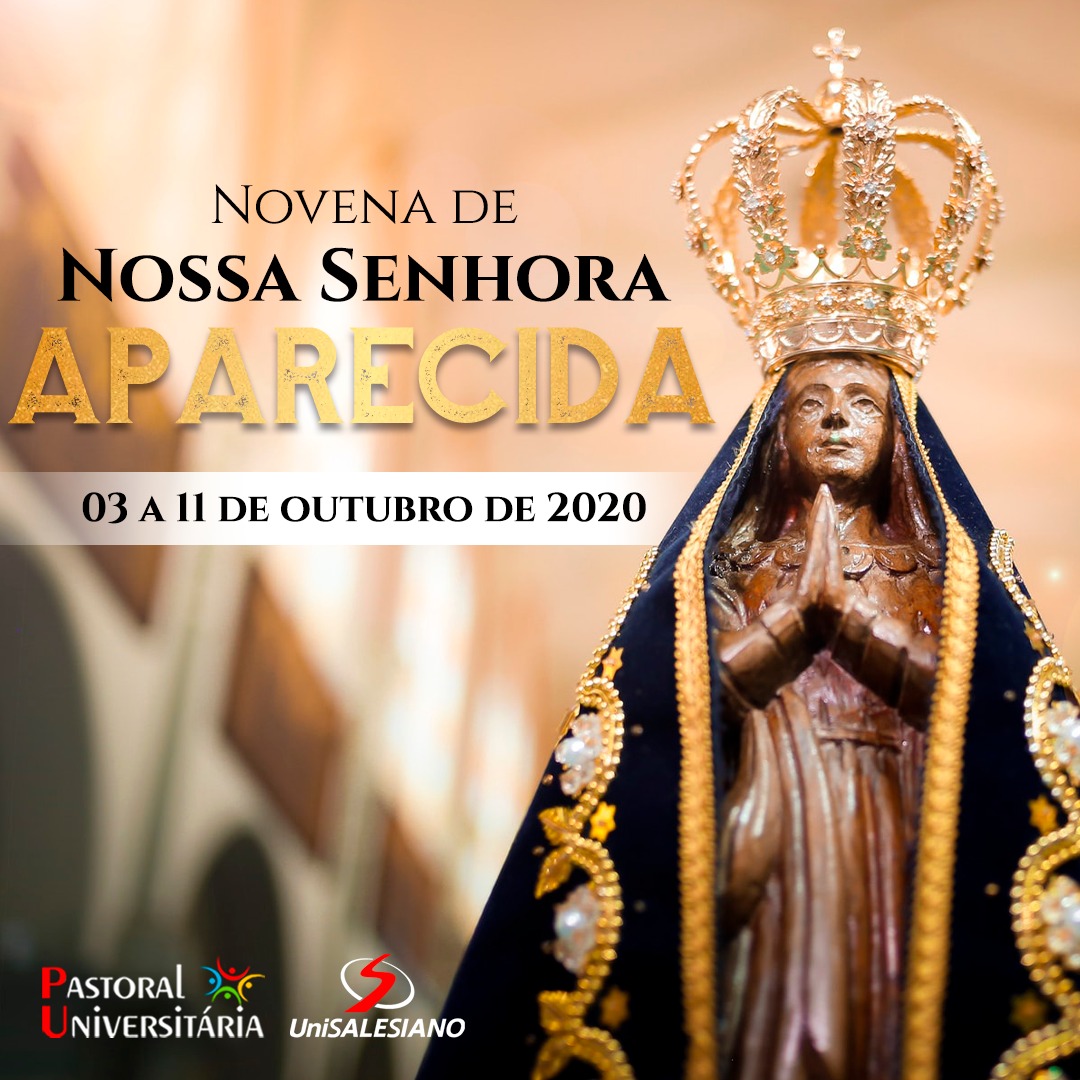 (UniSALESIANO, Araçatuba e Lins) – The University Pastoral of UniSALESIANO started on October 3 the Novena of our lady Nossa Senhora Aparecida, in a virtual format. From the 3rd to October 11, videos of the novena will be recorded by the Pro-Rector of Pastoral, Fr. Erondi Tamandaré.
You can access the novena through the Pastoral, social networks
Fr. Erondi explained that the novena's objective is to reunite with God, with oneself, with the brothers/sisters, and with one's faith. "It is a time of purpose, of hope, of grace," he added.
According to the Pro-Rector of Pastoral, it is the first time that UniSALESIANO holds a recorded novena. In May, the novena of Nossa Senhora Auxiliadora was made through posts on social networks, and August, with the novena of São João Bosco.
"In the novena of Nossa Senhora Aparecida, there wont be any texts. Believers will follow the recordings I have made from the biblical texts with allegorical interpretations about the Virgin Mary. Remembering that the center of our trust in Our Lady is faith in Jesus "

– Fr. Erondi.
Patron Saint of Brazil
Nossa Senhora da Conceição Aparecida, popularly called Nossa Senhora Aparecida, is the patron saint of Brazil. Senhora Aparecida is represented by a small terracotta image of Nossa Senhora da Immaculada Conceição, currently housed in the Cathedral Basilica of Nossa Senhora Aparecida, located in the city of Aparecida, in São Paulo.
Her liturgical feast is celebrated on October 12, now a national holiday in Brazil since 1980, when Pope John Paul II consecrated the basilica, which is the fourth most visited Marian shrine in the world, capable of housing up to 30 thousand believers.
Posted by: Monique Bueno de Oliveira