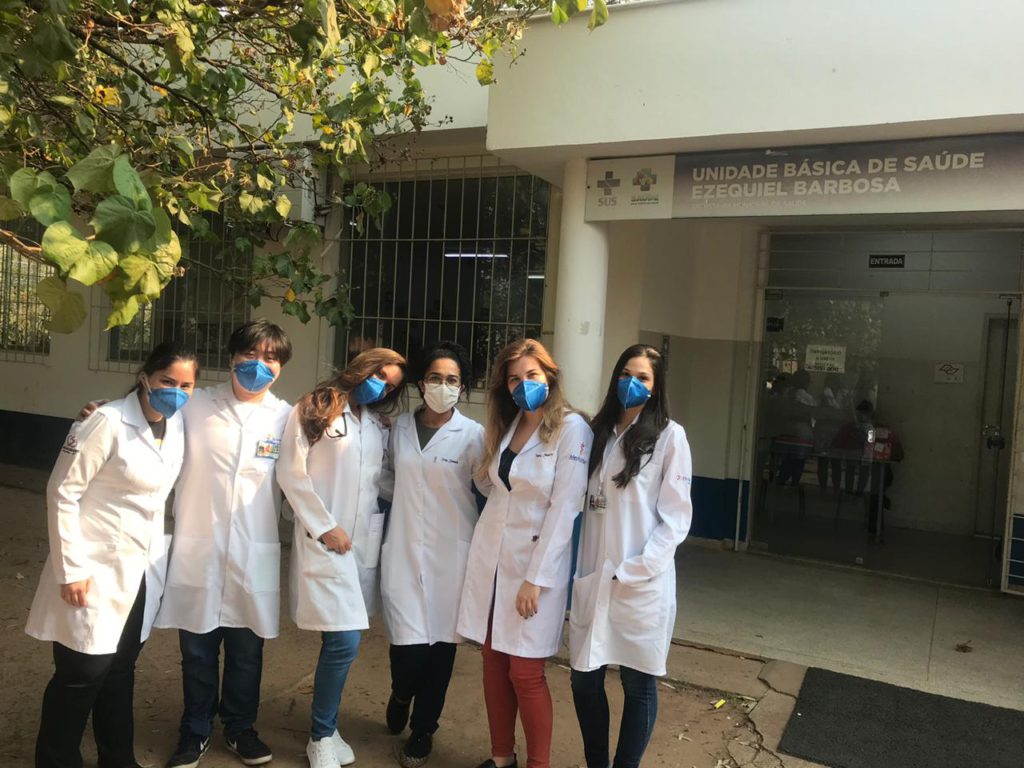 (UniSALESIANO, Araçatuba e Lins) – Academics from the Medicine Career at UniSALESIANO have resumed classes in the discipline IESC ( Health Interaction in the Community) and state they are glad to be once again able to interact with patients treated at UBSs (Basic Health Units of Araçatuba).
"We were didn't have interaction with patients for six months and, now returning to the clinical practice, makes us want to study even more,"

– Artênio José Saliba Garbin, 6th-semester student
He stressed that being close to patients and witnessing SUS's reality causes the student to manage the situation better.
Luísa Elias Pereira, also a 6th-semester student, expressed the care and organization of the Medical Career Coordination upon returning to activities. "We received personal protective equipment with N95 mask, face shield, and sanitizer gel. We were also able to follow up on some cases that were subjects of diseases that we had in the previous semesters and situations that we had already discussed with our teachers during this course "
The IESC course teacher, Professor Fernanda Patrícia Manoel Lourenço, stressed the importance of this work of approach, guidance, and education in the population's waiting room served at UBS. "The important thing is not just to be inside the office, in clinical check-ups, but to perceive the family, to have a diagnosis inside the patient's residence and its surroundings", he explained.
Within the IESC program, students' activities include participation in medical checkups; Covid-19 protocol at UBSs; patient flow, notification, collection of exams / rapid tests; monitoring of vaccination; healthcare surveillance, among others.
The Coordinator of the Medicine Course at UniSALESIANO, Dr. Antônio Henrique Poletto, said that the resume of IESC classes in the 2nd semester of 2020 is equivalent to replacing the losses of the last semester with the use of all the security measures of the academics.
"They are delighted with the opportunity to return to this activity which is so important for the medical career, it encourages the focus, humanization, in addition to applying the clinical practice to what they learn in theory," he concluded.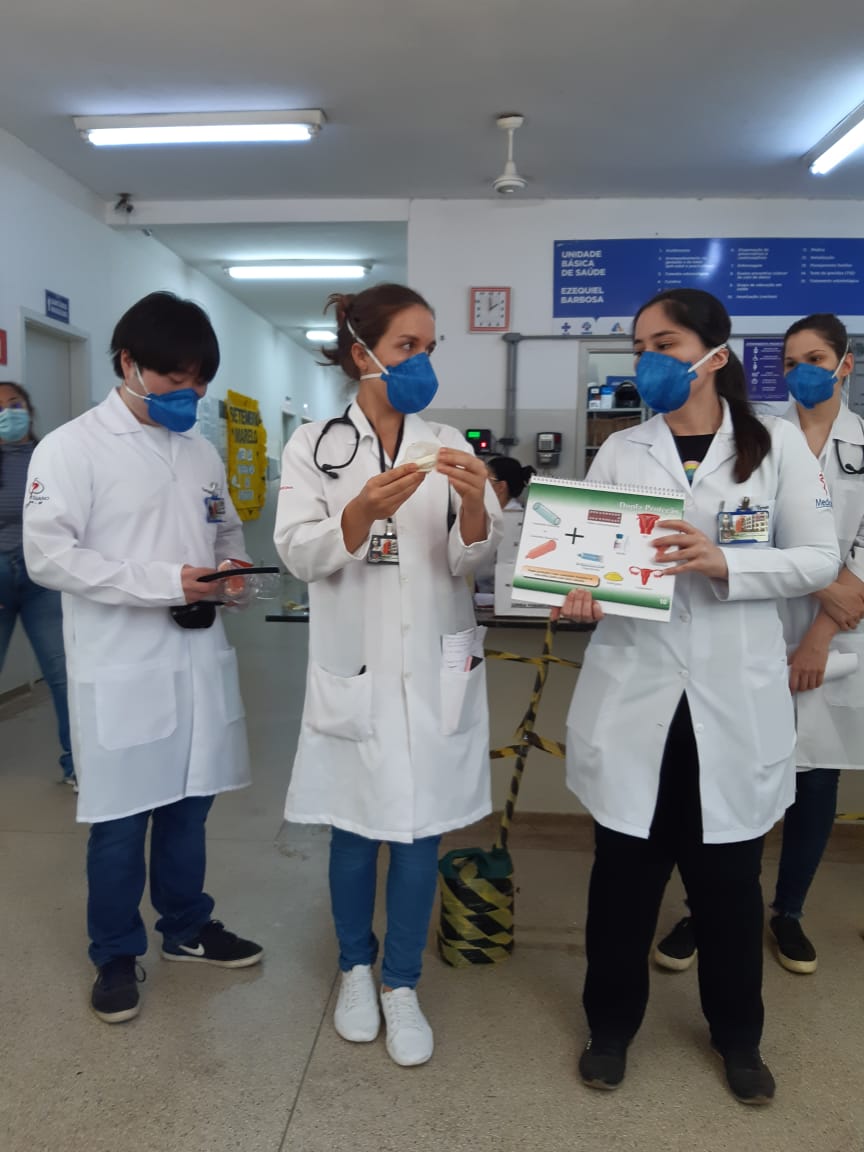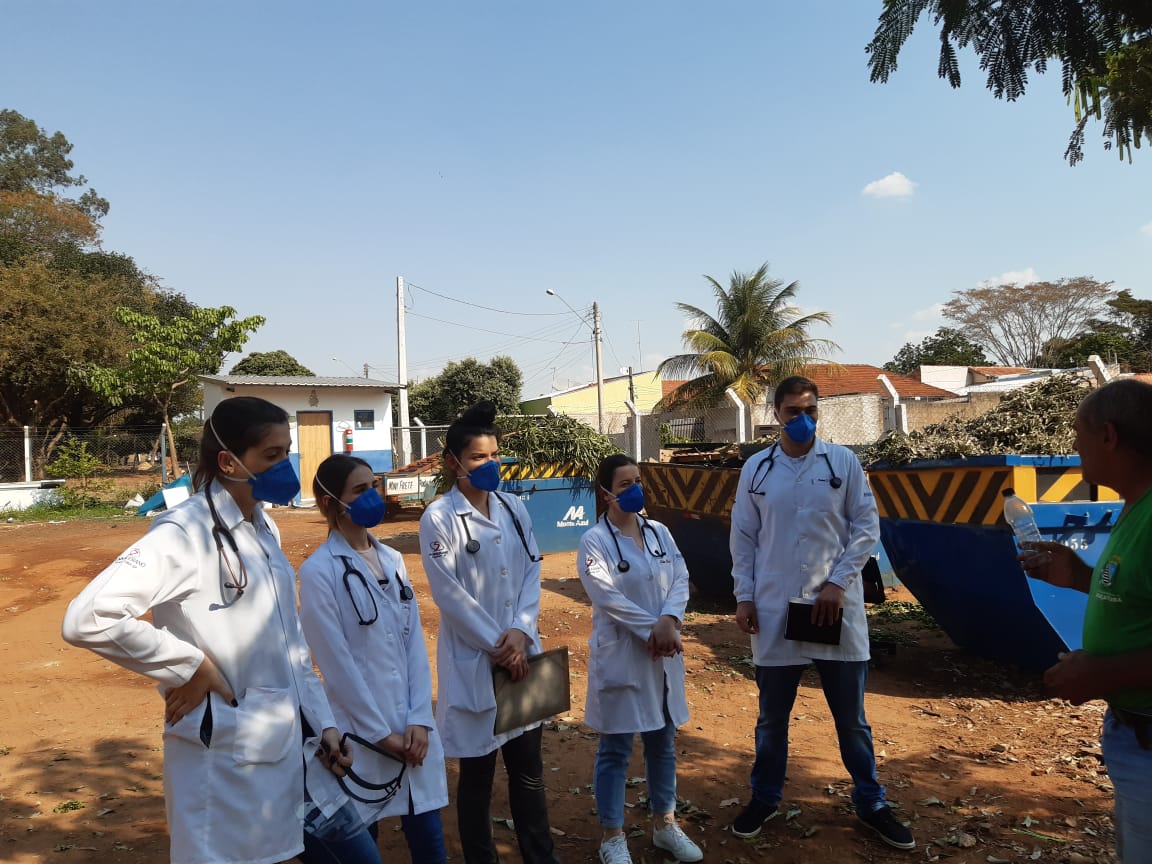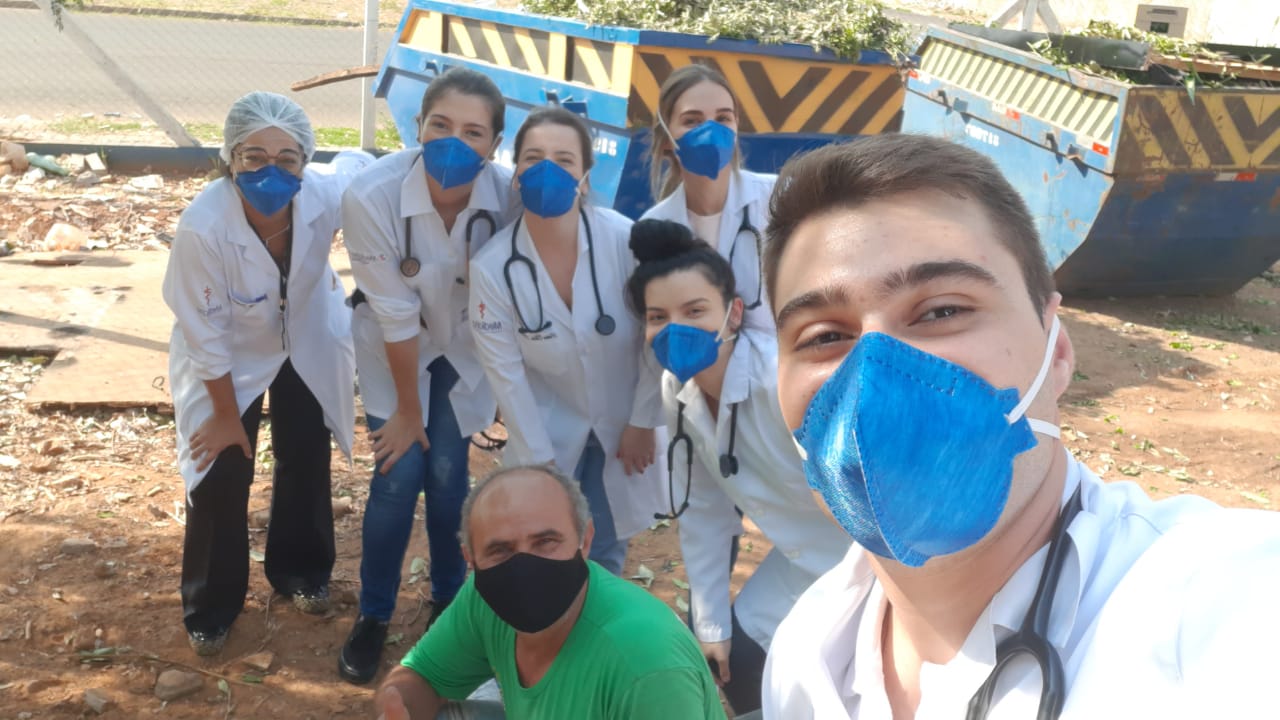 Postado por: Monique Bueno de Oliveira