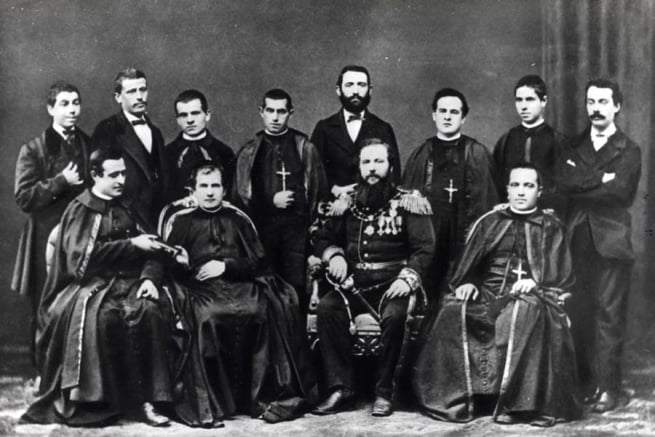 (ANS – Rome) – The year 2025 is approaching, the year in which the Congregation will celebrate and commemorate an event so fruitful for so many young people around the world: the 150th anniversary of the first Salesian Missionary Expedition (Turin, Nov. 11, 1875). For this occasion, there will be many initiatives at the local, provincial and congregational levels. Among them, one starts today, March 22, 2023: a contest is open to design a logo that can be used for this special occasion. All Provinces can participate through the Delegates for Missionary Animation, in collaboration with the Delegate for Social Communication and related lay people and graphic designers.
Through a letter, the Missions Sector specified the theme to be translated into an image: Ringraziare (Give Thanks), Ripensare (Rethink), Rilanciare (Relaunch). It is explained, in fact:
"Ringraziare: We give thanks to God for the gift of missionary vocation which enable the sons of Don Bosco today to reach out to poor and abandoned youth in 134 countries.
Ripensare: This is an opportune occasion to rethink and develop a renewed vision on the Salesian Missions in the light of new challenges and new perspectives which led to new missiological reflections.
Rilanciare: We have not only a glorious history to remember and be grateful for, but also a great history still to be accomplished! We look to the future with missionary zeal and enthusiasm so that we may reach out to even more poor and abandoned youth".
The attached file in five languages below the article specifies all the criteria and technical specifications. Each Province may participate with one project. The winner will be chosen by the Rector Major and announced in December 2023. A cash prize of €1,875 is awarded to the winner.
Download attachments:
Source: ANS – "Agenzia iNfo Salesiana"