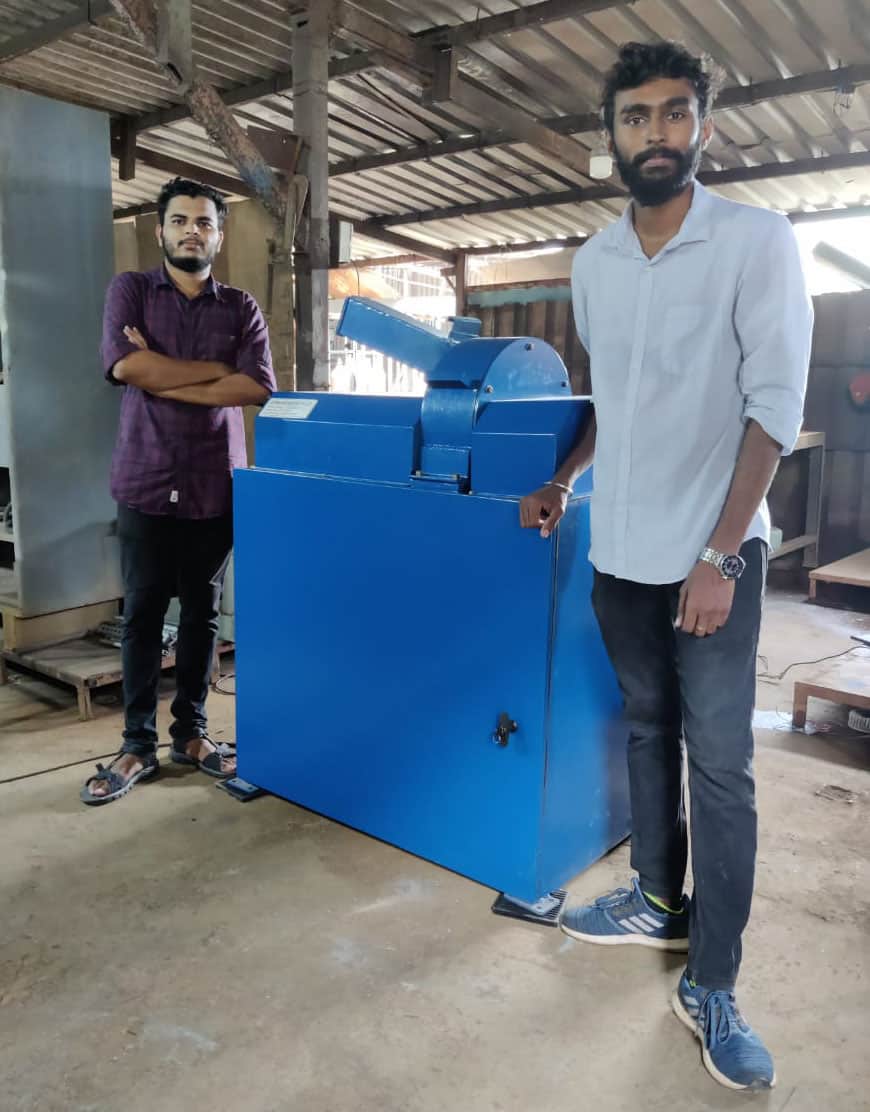 (Don Bosco College Of Engineering, Fatorda) – Shivdas Gaad and Rajat Halarnekar, alumni of Mechanical Department, Don Bosco College of Engineering (DBCE) Fatorda, have successfully turned their academic project into a start-up, Jatvam Abhiyaantrix Private Limited, under the guidance of Professor Suraj Marathe. The start-up project, Glusher 1.0, a glass crusher, can turn glass into powder to a size ranging from microns to mm.
It was during the final year of BE Mechanical the duo designed the project. The prototype machine was designed by project members and fabricated at DBCE college under the guidance of Professor Marathe and the faculty. The glass crusher is capable of crushing waste bottles, tube lights, waste glass etc.
After graduation, Gaad and Halarnekar decided to take forward their prototype into a product. With the help of Goa State innovation Council (GSinC) and Forum for Innovation Incubation Research & Entrepreneurship (FiiRE), they started their company, Jatvam Abhiyaantrix Private Limited. The company manufactures glass crushing machines that could turn scrap or rejected eye lenses at GKB Vision Private Limited. The start-up makes custom recycling machines depending on the need, like glass crushers, plastic shredders, food composters etc.
The machine has a 3-phase, 3HP motor that powers it. The operator feeds the scarp glass via the hopper, and it crushes the glass, and the powder is collected in the collection bag minimising the physical handling. The machine has an output range of approximately 150 to 200 Kg per hour glass crushing capacity.
Source: Don Bosco India