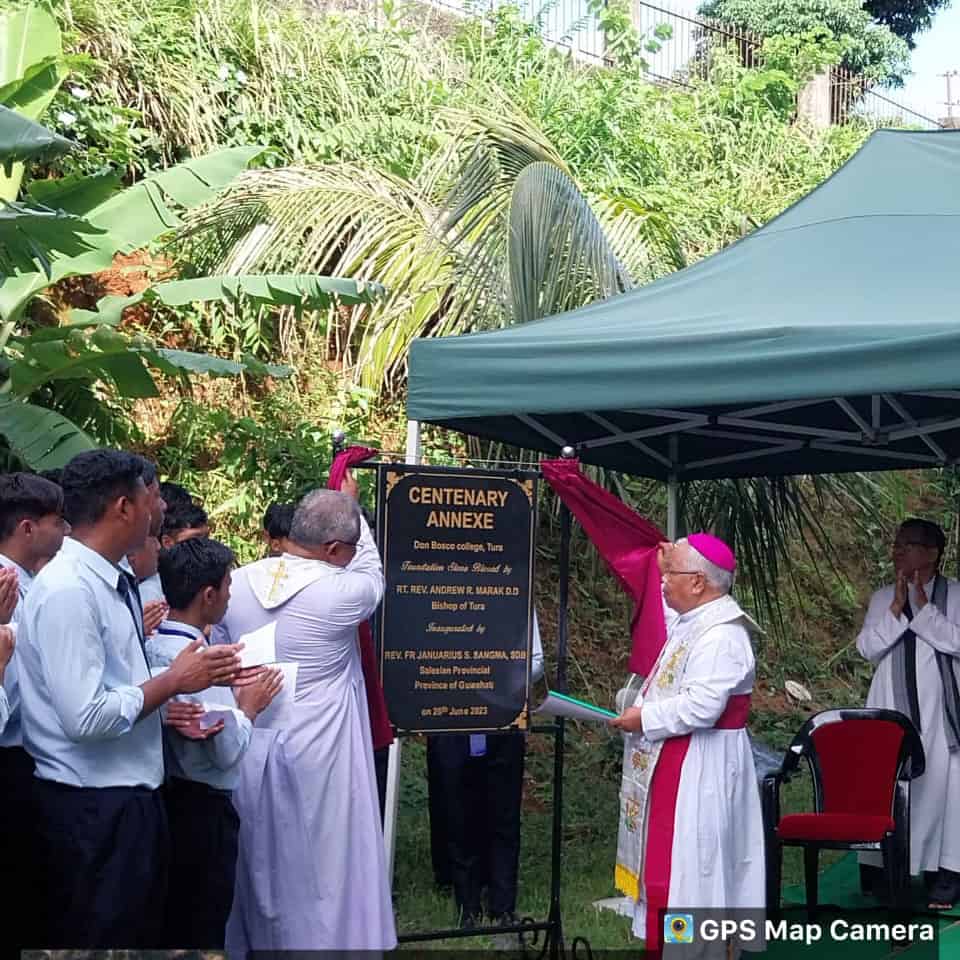 (Don Bosco College Tura, Meghalaya) – In a momentous ceremony held on 26th June 2023, the foundation stone for the Centenary Annexe at Don Bosco College, Tura was blessed by Rt Rev Andrew R Marak, Bishop of Tura. The event took place in the presence of Rev Fr Januarius S. Sangma, who had the honor of laying the foundation stone. Attending the ceremony were numerous priests, religious sisters, and students of the college, who eagerly gathered to witness this significant milestone.
Under the auspices of Fr John Paul Tirkey, the Vice Principal, a well-conducted prayer service marked the beginning of the proceedings. The atmosphere was filled with reverence and hope as the attendees joined in prayers, seeking divine blessings for the successful completion of the project.
Prior to the blessing ceremony, Fr Bivan Rodriques Mukhim, the Principal of the college, extended a warm welcome to the gathering. He expressed his gratitude to Bishop Andrew R. Marak and Rev Fr Januarius S. Sangma, the Provincial of the Guwahati Province, for their gracious presence and sincere support extended to the college.
Fr Mukhim emphasized the college's commitment to meeting the needs of its students and acknowledged the significance of the new building in furthering their educational endeavors.
In his speech, Rev Fr Januarius S. Sangma commended DBC Tura for its vision in addressing the needs of both the students and the institution itself. He expressed his appreciation for the dedicated efforts put forth by the college administration and faculty. Fr Provincial conveyed his best wishes for the timely completion of the new building, which is expected to enhance the College's infrastructure and provide students with a conducive environment for learning.
The blessing of the foundation stone marks a significant milestone in the college's growth and development. The foundation stone serves as a symbol of the collective aspirations and endeavors of the college, and the completion of the new building will undoubtedly mark a new chapter in its journey towards academic excellence.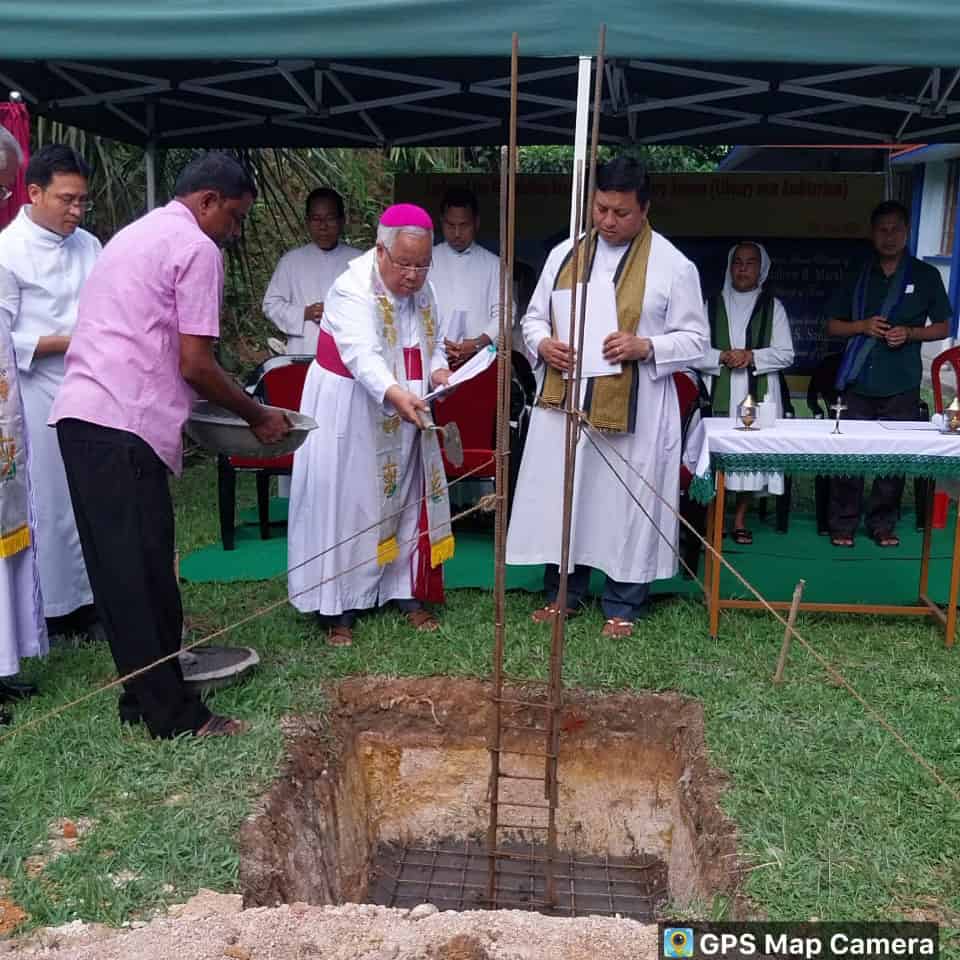 Source: Don Bosco College – Tura