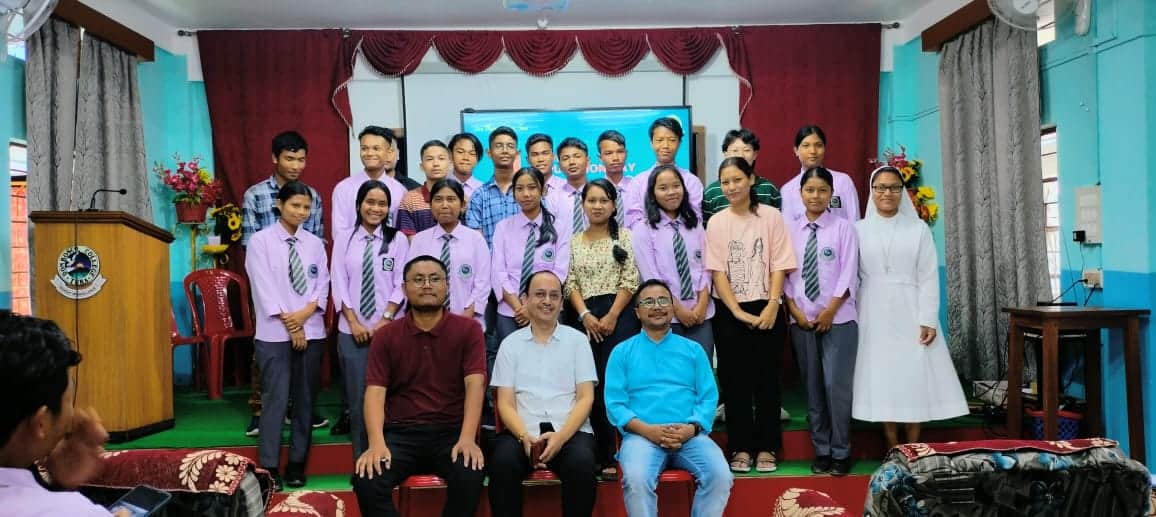 (Don Bosco College Tura, Meghalaya) – The Salesian Institution, Don Bosco College, Tura commemorated World Population Day with a series of events centered around the theme of "Unleashing the Power of Gender Equality. Uplifting the voice of Women and girls to unlock our world's infinite possibilities." The day was marked by an array of engaging activities aimed at raising awareness about population issues, particularly focusing on the significance of gender equality.
The event kickstarted with a poster competition that showcased the various effects of population growth. Students of the department participated enthusiastically, employing their artistic talents to convey the challenges and opportunities associated with a growing global population. The visually captivating posters effectively highlighted the urgent need for sustainable practices and gender equality to address these issues.
Following the poster competition, a seminar was organized by the students of the Department of Economics. The seminar was hosted by the talented Canny Thursday S. Momin, who ensured a lively and informative atmosphere throughout the event. The program commenced with a soulful performance by Clarysha T. Sangma, setting the tone for the day's discussions.
Fr. Bivan Rodriques Mukhim, the Principal of Don Bosco College, addressed the audience and emphasized the importance of gender equality in shaping a better future for all. He underscored the college's commitment to spreading this message among the students through various activities

.
Prof. Siddhartha Roy from the Department of Economics also took the stage, highlighting the significance of World Population Day in creating awareness about population issues and the need for sustainable development.
The students played a crucial role in the seminar, with the 3rd semester presenting papers on world population trends and the 5th semester focusing on the causes, effects, and growth of India's population. Their well-researched presentations shed light on the challenges posed by population growth and the importance of gender equality in addressing these challenges effectively.
The program reached its culmination with a melodious song performed by Chaban R. Marak, captivating the audience and leaving them with a sense of inspiration. Prof. Tengsuang K. Sangma, in his vote of thanks, expressed his gratitude to the students for their informative presentations and commended their dedication and hard work. He also extended his appreciation to Prof. Brave Well Mawthoh and Prof. Koyel Roy for their valuable contributions to the success of the event.
The seminar witnessed active participation from all the students, who engaged in thought-provoking discussions and actively contributed to the cause. The event served as a reminder of the importance of gender equality and its role in unlocking the infinite possibilities that lie within our world.
As the global population reaches a staggering 8 billion people, with estimates projecting a future increase to 10 billion by 2057 AD, initiatives like World Population Day and events such as the one held at DBC Tura serve as crucial platforms for creating awareness, encouraging dialogue, and empowering individuals to make a positive impact on the world's population challenges.