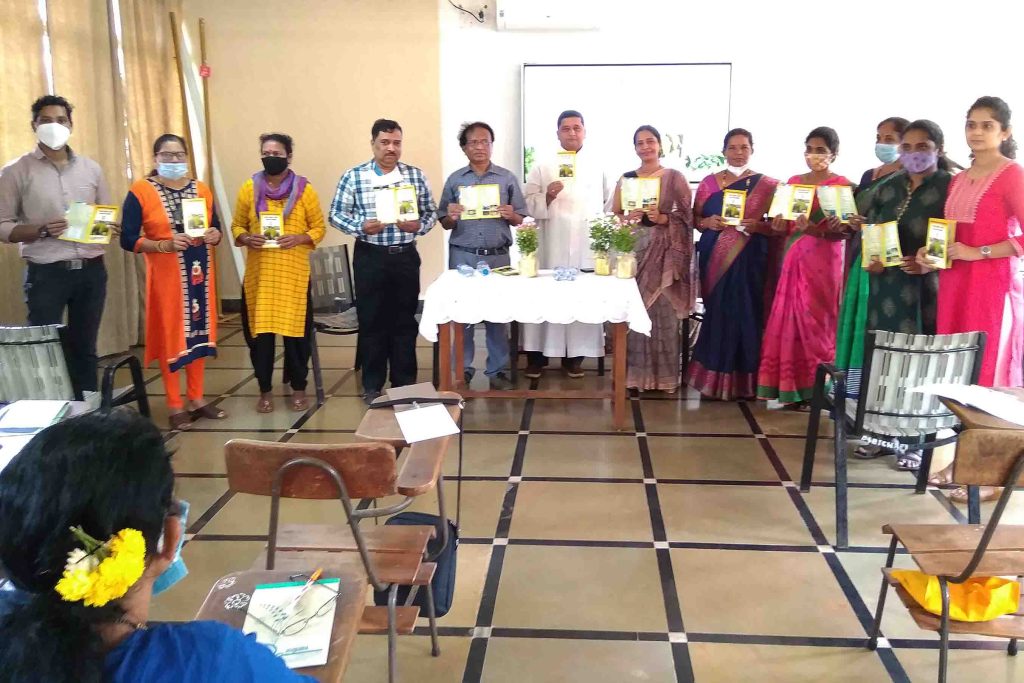 (Don Bosco College of Agriculture, Sulcorna) – Don Bosco College of Agriculture (DBCA), Sulcorna Goa and Goa State Biodiversity Board organized a two days hands on training in food processing and value addition for women at Sulcorna, Quepem on January 27 and 28, 2022.
At the inaugural function, Member Secretary, Goa State Biodiversity Board (GSBB), Dr Pradip Sarmokadam, explained the importance of food processing for value addition to different fruits, especially jackfruit which is abundantly grown and is available in Goa.
Principal, DBCA, Dr Suresh Kunkalikar, cited many examples of vegetables and food processing industries in Goa involved in value addition and exporting to many countries. He urged participants to venture into establishing their own processing units in their respective villages to become entrepreneurs for self-employment and improvement of economic status. He also assured them of providing the necessary training needed to establish various food processing projects.
Leaflet on jackfruit processing in English and Marathi was released on the occasion by the training organizers and participants to provide technical guidance on value addition and create awareness on the importance of processing of many local fruits available in Goa.
Training was held for 20 women beneficiaries from Rivona and the nearby villages, who were actively involved in discussion and getting hands-on training to prepare different value-added products from fruits and vegetables.
Neeta Rane, community food and nutrition extension unit Goa, Avito D'Silva, government polytechnic Panjim, Tushar Sawant, One District One Product, Forum for Innovation incubation Research and Entrepreneurship (FiiRE), Fatorda, Samruddhi Popkar, Kadi and Village Industries Commission, Abel Rodrigues, food and drug administration, Darlane Diukar, food and drug administration and Siddhi Gad, GOVAN, GSBB also spoke on the occasion.
The program was coordinated by Dr Gourish Karanjalker, asst professor, department of horticulture, Poorva Verlekar, project manager, (GSBB) and Mayuri Naik, project co-coordinator (GSBB), Bhenusha Bhatt, field staff (GSBB), Samiksha Chari, programme officer (GSBB) and Shambhu Gaunkar, lab assistant (DBCA). Manager DBCA, Father Anisio Mota was also present on the occasion.