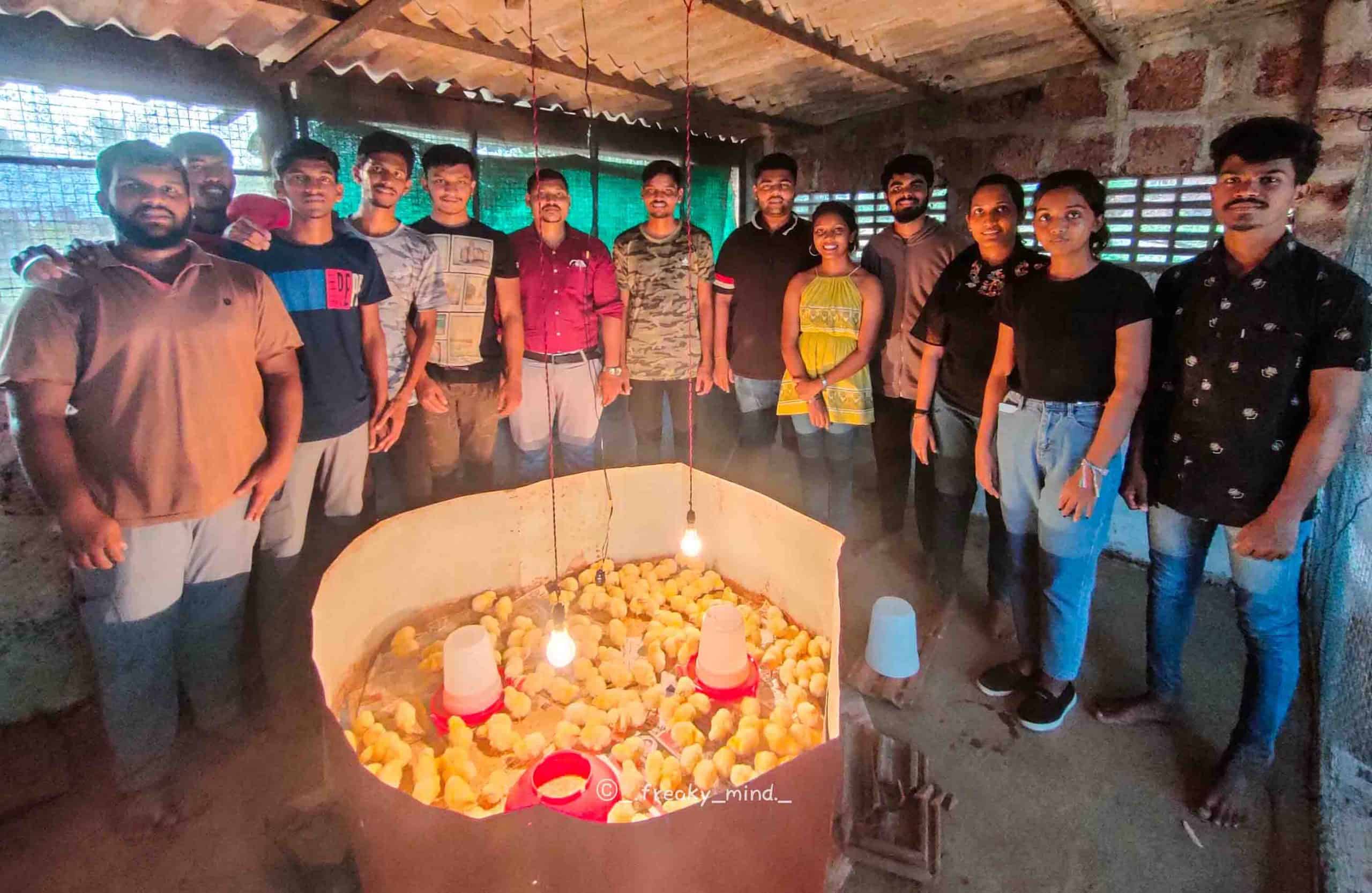 (Don Bosco College of Agriculture, Sulcorna) – Don Bosco College of Agriculture, final year students of Bachelor of Science in Agriculture as a part of their Experiential Learning Module Programme, started a module on Poultry Production, under the guidance of their course coordinator and module in-charge Doctor Haresh R. Agare, assistant professor, animal husbandry and dairy science and Course co-coordinators, Doctor Rakesh R. Kawale, assistant professor, extension education, Doctor Shreyas Jadhav, assistant professor, extension education, Professor Kulbhushan J. Patil, assistant professor, agricultural economics.
Student's READY (Rural Entrepreneurship Awareness Development Yojana) programme aims to provide rural entrepreneurship awareness, practical experience in real-life situation in rural agriculture and creating awareness to undergraduate students about practical agriculture and allied sciences. In poultry broilers production aims at creating entrepreneurship opportunities for the students and also empowering them to set up their own business in Poultry.
19 students to date have enrolled themselves for this module and are learning to startup entrepreneurship in Poultry Production (Broilers).
To guide the students, a separate poultry unit has been setup for rearing of poultry birds on campus. On December 16, a total of 309 chicks were brought as the first batch. The students have set a target of completing 5 batches in the upcoming 6 months of the module period.
Learning to take care and handling of the birds such as, giving proper feeds and vaccinations are also done by the students. Through this hands-on training coupled with theoretical backup and expertise from the professors the students look forward to an fruitful semester of learning.