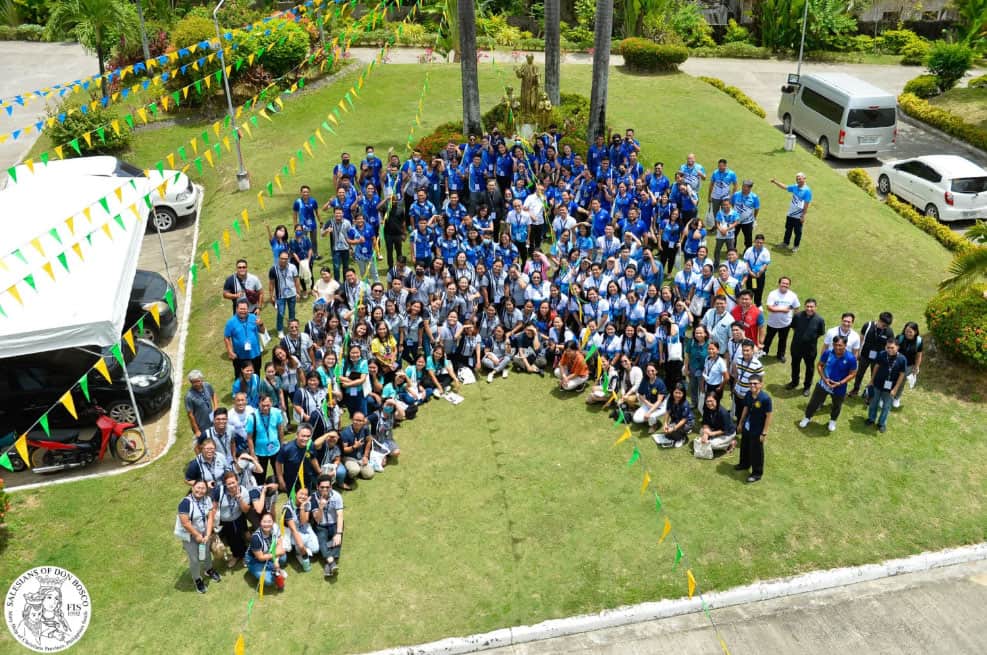 (Don Bosco Technical College, Cebu) – The recently concluded Salesian Educators' Congress 2023 convened 230 Salesian educators and school leaders who share common vision in raising the quality of Salesian education in the province. The Congress with the theme, LevelUp: Cultivating a Culture of Innovation in Salesian Schools aimed to empower and inspire Salesian schools to enhance their educational practices and promote innovation in their respective institutions. Held on March 15-16, 2023, at Don Bosco Retreat House-Lawaan, Talisay City, Cebu; eight schools from the Philippine South Province (FIS): Don Bosco Technical College-Cebu, Saint Louis School of Don Bosco-Dumaguete, Don Bosco Technical Institute-Victorias, Don Bosco Formation Center-Lawaan, Don Bosco Mati-SHS, Don Bosco Dumangas-SHS, and Lourdes Kindergarten School together with the school leaders from the Philippine North Province (FIN) participated in the Congress.
The Congress featured a Keynote Speech by Fr. Fidel Ma. Orendain, SDB, FIS Provincial Superior.
In his speech, Fr. Orendain highlighted the need for Salesian schools to innovate considering the institution's Salesian identity and mark. On the other hand, Mr. Paul Ray Mark Salsag shared starting points in building a culture of innovation in schools focusing on the following key areas: curriculum and instruction, assessment, teacher development, linkage building, and brand building.
Moreover, the Congress also served as an avenue for Salesian educators to gather and showcase their talents and skills during the Fellowship Night coupled with exciting raffle prizes sponsored by guest publishing houses: Salesiana Books, Vibal Publishing House, and Quipper Philippines, Inc. who also conducted a mini-expo in the course of the Congress. One of the highlights of the gathering was the Teacher-Innovator Presentation; where chosen teacher-innovators from different settings shared their respective classroom innovations towards effective classroom teaching and learning.
The Salesian Educators Congress 2023 became a platform for sharing best practices, exchanging ideas, networking, and collaboration among Salesian educators from different settings.
The FIS Commission on Youth Ministry under the leadership of Fr. Rooney John G. Undar, SDB, Youth Ministry Delegate spearheaded the Salesian Educators' Congress 2023 together with the FIS Social Communications Office and DBTC-Cebu Pastoral Animation Office under Fr. Keith J. Amodia, SDB.
At the end of the day, it is concluded that Innovation is the hallmark of a responsive Salesian school. The Salesian Educators' Congress will be back in 2025 in Dumaguete to gather Salesian educators once more to further St. John Bosco's mission.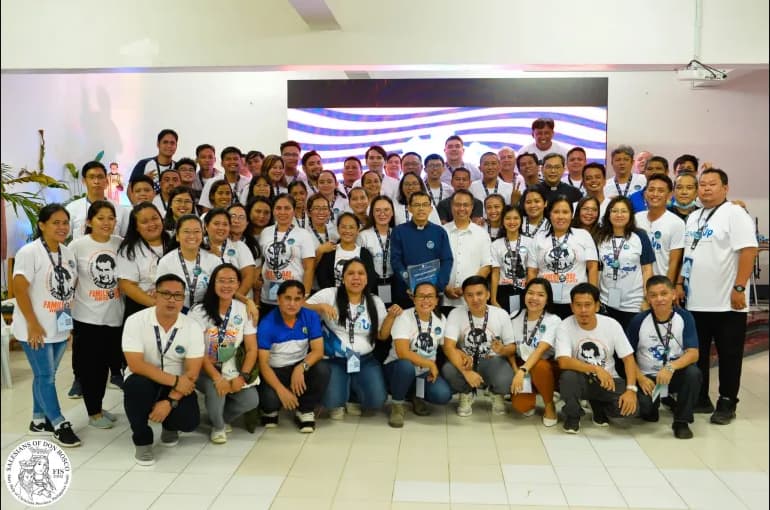 Source: Salesians of Don Bosco Philippine South Province (FIS)