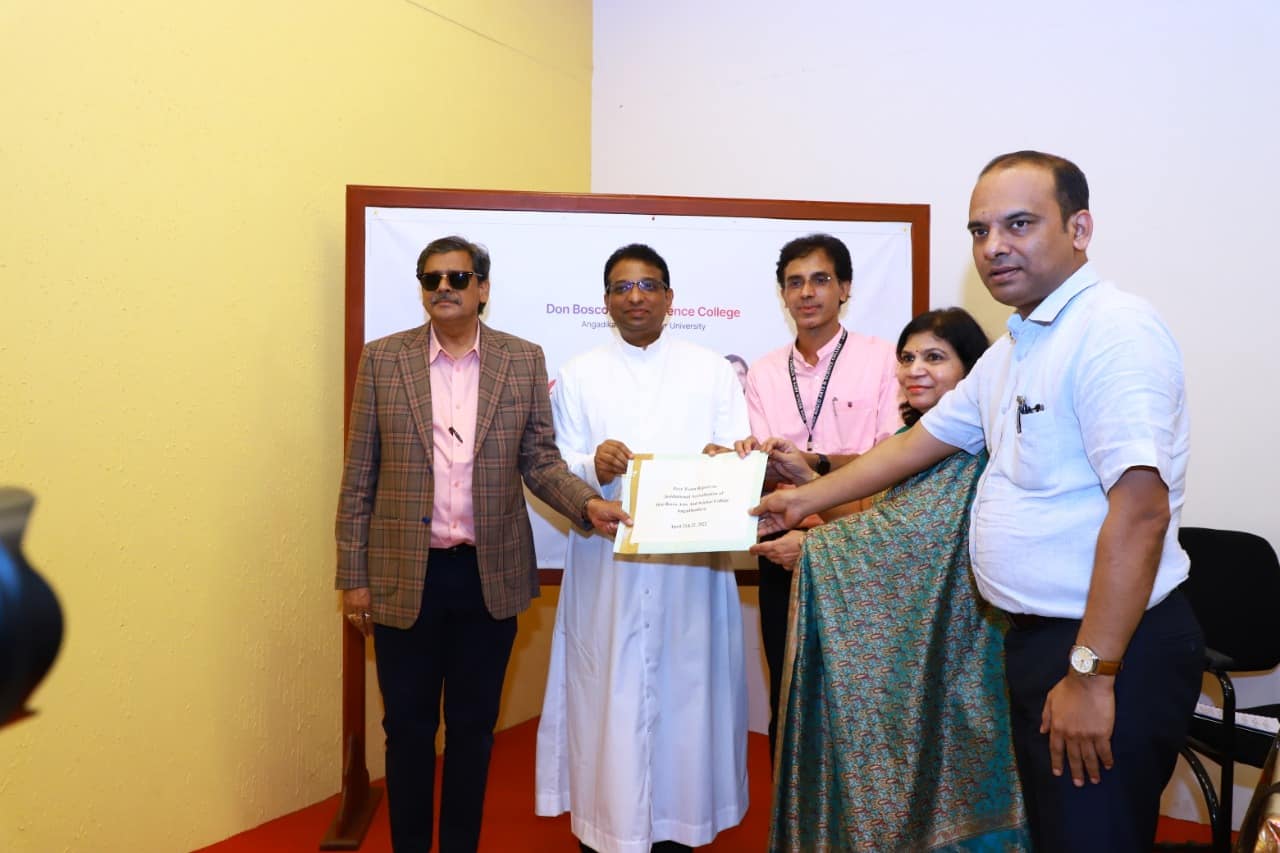 (Don Bosco Arts & Science College Angadikadavu, Kerala) – The National Assessment and Accreditation Council (NAAC), an autonomous institution of the University Grants Commission, has awarded Don Bosco Arts & Science College, Angadikadavu, Kerala, with a B++ grade. Don Bosco College is the first among the Self-financing colleges in Kannur University to be graded with B++ in recognition of its 'Quality Status' among the Higher Educational Institutions in the first cycle of accreditation.
NAAC evaluated DBC Angadikadavu for its conformance to the quality of its performance related to the educational processes and outcomes, curriculum coverage, teaching-learning processes, faculty, research, infrastructure, learning resources, organization, governance, and financial well-being and student services.
It is a remarkable achievement for the college as we stand tall among many other affiliated colleges at Kannur University. The result is the hard work of all stakeholders of the institution. We have set the ball rolling for a higher grade as we go for the re-accreditation after five years

– Dr Biju Nellissery, the NAAC Coordinator of the college.
The peer team visited the college facility on April 21 and 22. They were welcomed with the various folk dances of Kerala. The evening cultural show depicting the religious traditions and cultural milieu of the state of Kerala won the appreciation of the peer team members.
Source: Don Bosco India