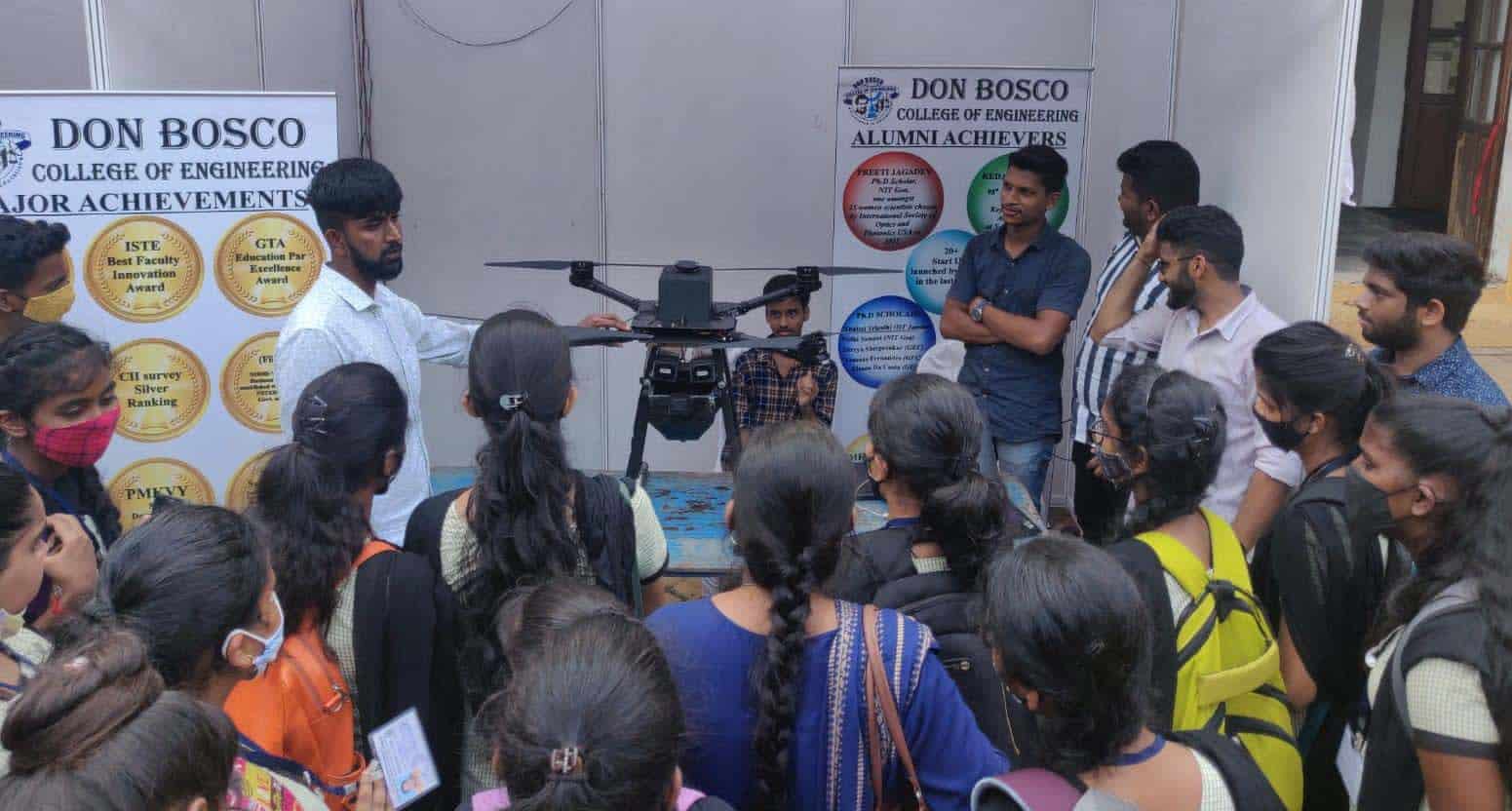 (Don Bosco College Of Engineering, Fatorda) – The team of Don Bosco College of Engineering (DBCE), Goa successfully presented pragmatic and time-relevant projects at the recently held Seventh Edition of the SCI-FFI 2022, India's Science Film Festival at Inox Panaji on April 26-28, 2022.
The Sci FFi festival, organised by Vidnyan Parishad, Goa, a unit of Vijnana Bharati, a Swadeshi science movement was inaugurated by Chief Minister, Goa, Dr Paramod Sawant. Over 3000 students from various schools and universities participated by displaying their prototypes to a large number of audience gaining public and media exposure.
The DBCE Team of Shahul Ahmed, Keenan Cardozo, Akshay Batule, Nirbhay Borkar and Sahil Chitrapur guided by Professor Gaurish Samant of the DBCE mechanical engineering department, presented their prototype of Oxygen Concentrator. The cost for the prototype was Rs. 50,000 and was built using indigenously sourced parts, which is far less than the ones available in the commercial market. The concentrator can be used by 2-3 patients simultaneously depending upon the severity. It is integrated with Internet of Things (IOT) so that the parameters such as oxygen purity can be remotely monitored.
Team Eldrich Godinho, Valen D'Souza, Riff Fernandes, Alan Fernandes and Chris Fernandes supported by Professor Ajit Salunke head of mechanical department, presented their project, a drone used for spraying pesticides on coconuts precisely. A camera attached to the drone sends real time pictures to a mobile app which enables spraying based on the live images.