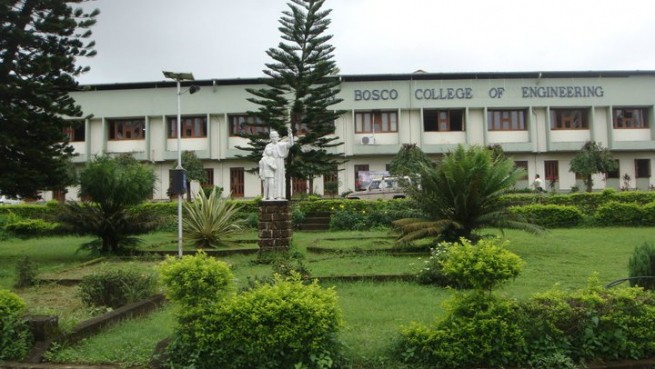 (Don Bosco College Of Engineering, Fatorda) – Supported by the Department of Science and Technology of the Government of India, the Business Incubation Centre at Don Bosco College of Engineering at Fatorda has assisted 75 startups over a period of two years. Of this, 45 were identified to be incubated, including 15 which have been incubated virtually, said CEO of the Forum for Innovation Incubation Research & Entrepreneurship (FiiRE) at the college, DS Prashant.
Of the incubated business ideas, an apparatus and method for regulating the temperature of animals and a heavy-duty paper bag manufacturing method are among five incubated at FiiRE at DBCE, which have applied for a patent, Prashant said.
"FiiRE works as per the guidelines of the Startup India policy, which is to build a strong ecosystem that is conducive for the growth of startup businesses, to drive sustainable economic growth, and generate large-scale employment opportunities. This is achieved with an additional focus on the innovation, product design, and the core team that is driving the idea towards implementation," said Prashant.

– DS Prashant, CEO of FiiRE
He said FiiRE also provides co-working spaces for the incubates with various facilities such as meeting rooms, conference rooms, open work areas and an auditorium.
While Barve Technologies driven by Tejas Barve developed his idea of a life-saving temperature-regulating machine with assistance from FiiRE, LaFabrica Craft under Sachin Gangadharan designed a paper bag that can carry up to 10 kilos. Letcetra Agritech by Harish Usgaonker is an online platform for all things related to urban farming and Decimi Technologies by Navin Prajapati and Saurav Lahoti developed Sabka Mandi under FiiRE, which aims to provide an easy-to-use online ordering platform that allows retailers to submit all of their purchase orders to their authorized distributors from one portal without waiting for the distributor salesmen.
"FiiRE offers structured incubation process based on the 12 critical success elements for start-ups. During pre-incubation counseling and idea validation is done before accepting the idea into the incubation program based on the inputs from the selection committee. One month of free assistance is provided till idea validation based on the inputs received by the mentors. Incubation involves training, mentoring sessions. This helps startups build prototypes, connect to early adopters and investors, over a period of 12 months," said Prashant.
Source: Times of India