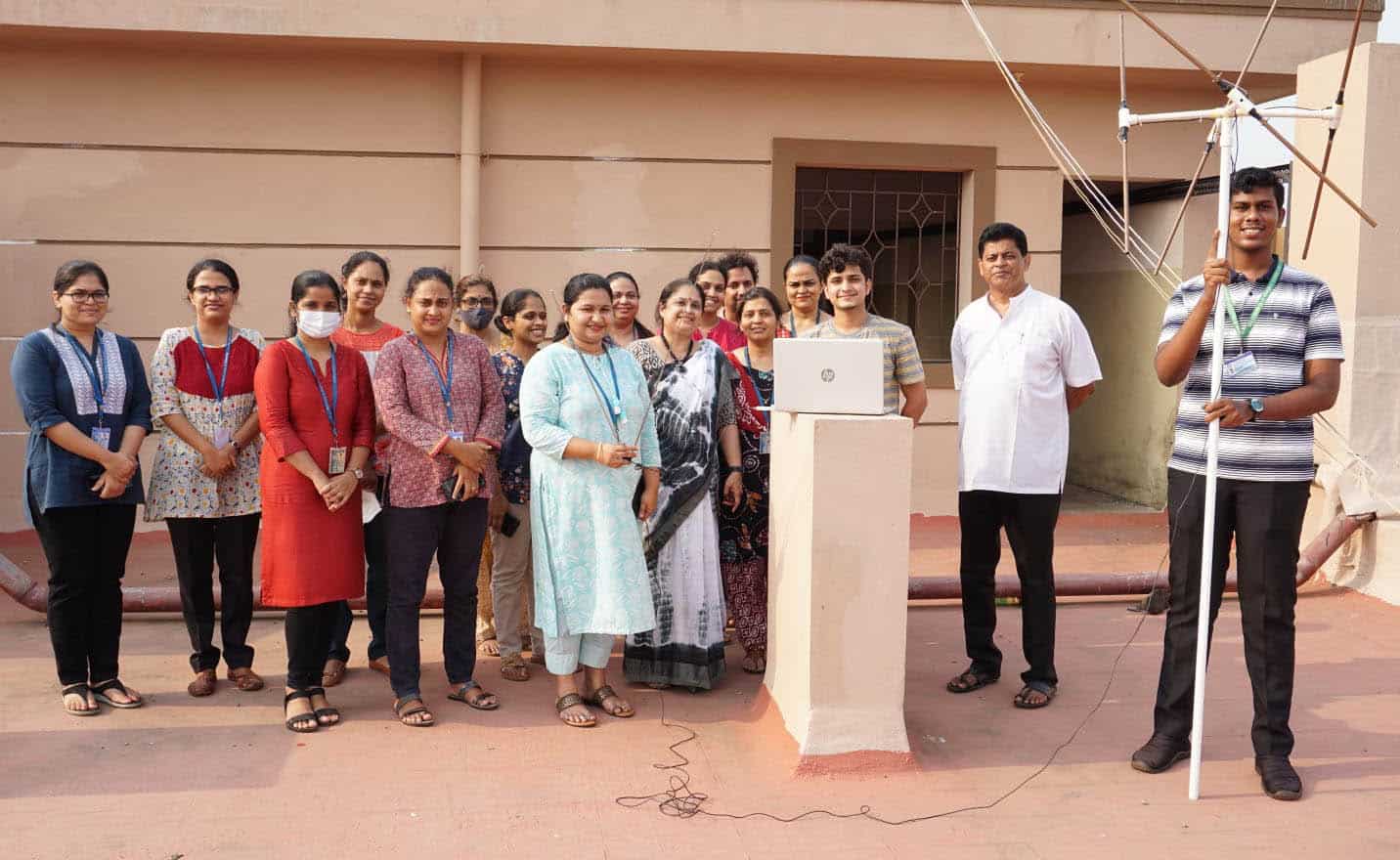 (Don Bosco College Of Engineering, Fatorda) – The Don Bosco College of Engineering Fatorda's student satellite club, Parikrama successfully established the ground station, designed and developed on the campus by the members of the club. The developed Ground station received data from the National Oceanic and Atmospheric Administration (NOAA) satellite on April 9, 2022 at 2.55 pm.
The project consists of Antenna, SDR, WXtoImg and SDR sharp software installed in the laptop in such way that is possible to visualize each pass of the satellites exactly over the ground receiving station.
WXtoImg is a free weather satellite decoding program which can decode the Automatic Picture Transmission (APT) signal received from low earth orbit satellites that is integrated with SDR sharp. The exact pass of the satellites is found from the heavens above app and the signal is received to the SDR sharp from antenna and SDR dongle connected to our personal computer. Once the pass is over, the received signal is plotted using decoding software which gave weather report. Antenna used here is handmade crossed Yagi antenna. The entire project is guided by PI, Satellite club, Professor Mohini Naik. This project received motivation from PI and Head of ETC Department, Dr Varsha Turkar.
Director, DBCE, Father Kinley D'cruz, and Principal, Dr Neena S.P. Panandikar, encouraged ground station team to achieve more mile stones in the space technology.