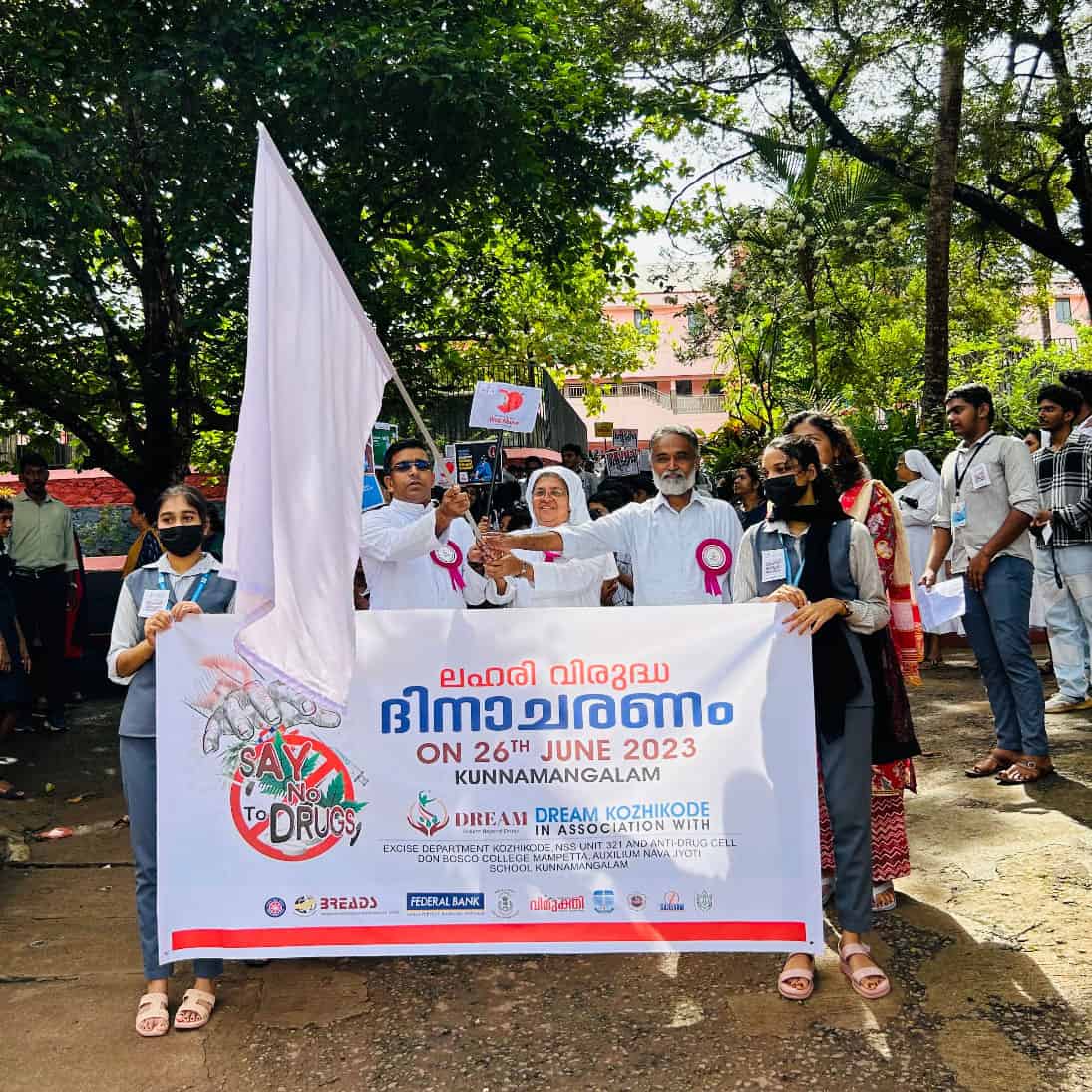 (Don Bosco College Mampetta, Kerala) – Don Bosco College Mampetta observed the World Anti-Drug Day on 26 June 2023 with great enthusiasm and dedication. DREAM, the anti-drug cell of the Don Bosco College organized Laharivirudha-Dinaacharanam at Kunnamangalam Bus stand in association with, Kozhikode Excise Department and Auxilium Navajyothi School.
The event began with an Anti-Drug Rally from the Auxilium Navajyothi School to the Kunnamangalam Bus Stand. Upon reaching the Bus stand, the NSS students of Don Bosco College performed an awareness skit before the public focusing on the consequences of drug abuse. Mr. V. Rajendran, the Deputy Excise Commissioner inaugurated the Anti-Drug Day and Fr. Martin Augustine, the director of DREAM, delivered the presidential address for the event.
In his keynote address, Fr. Martin Augustine pointed out the dangers of drug abuse which is already prevalent in today's society and asserted the need for a collective effort to fight against this social evil.
The Anti-drug day event was organized to bring together students, faculty, staff and moreover, the general public, to raise awareness about the dangers of drug abuse, advocate for a drug-free culture, and promote a supportive community for those affected by substance abuse.