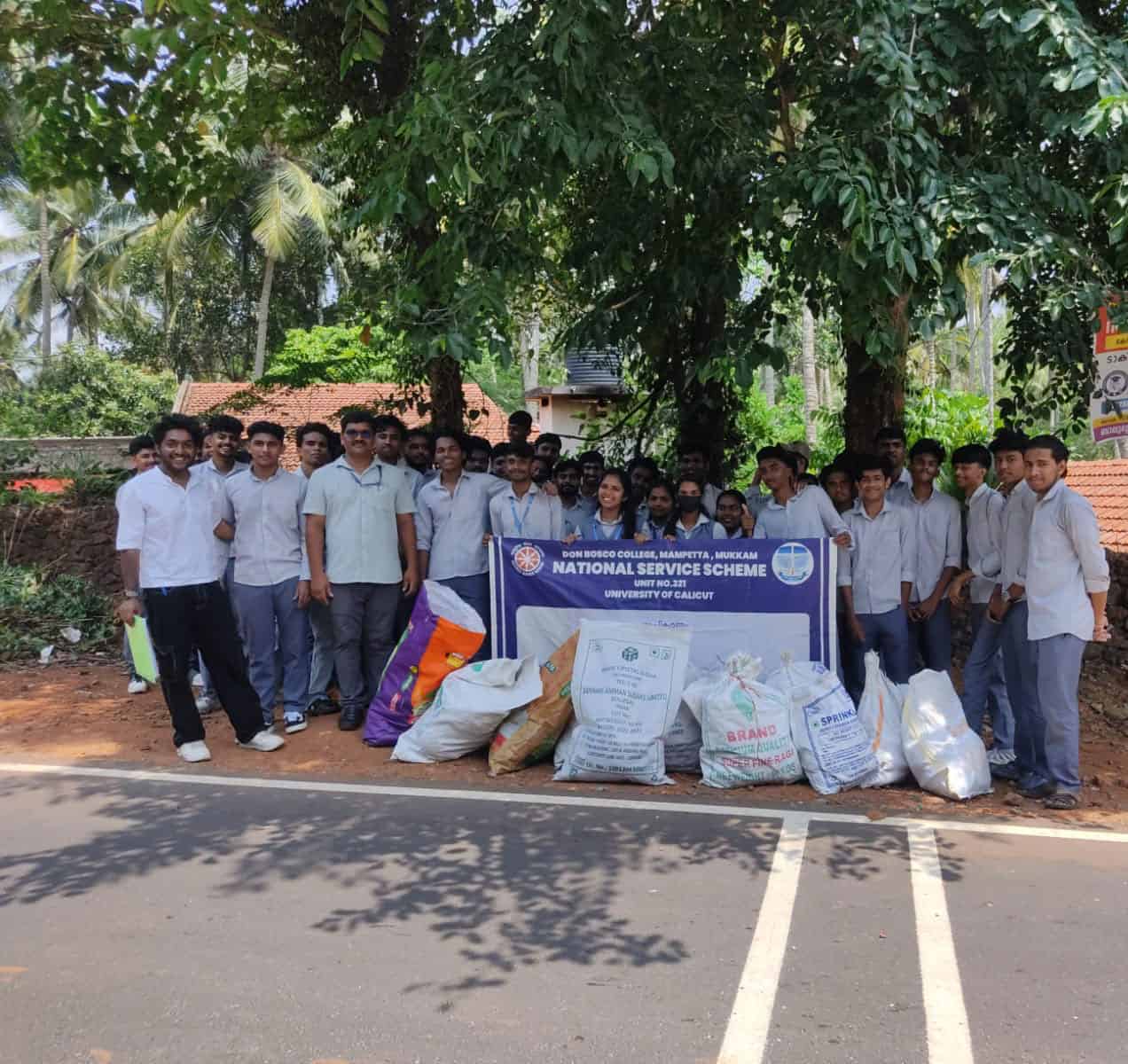 (Don Bosco College Mampetta, Kerala) – The Salesian Institution, Don Bosco College Mampetta observed the World Environment Day on 5 June 2023 with great enthusiasm and dedication. The event was initiated by Rev. Fr. Martin Manickanamparambil, the Rector and Manager of the Don Bosco College Mampetta. In his keynote address, he emphasized the significance and necessity of respecting and protecting the mother earth. He also highlighted the importance of keeping the environment clean and green, and urged students to participate in activities related to environmental protection.
The primary objective of observing the World Environment Day at
Don Bosco College Mampetta
was to engage students, faculty, and staff in activities that promote environmental awareness, sustainable practices, and inspire positive action towards a healthier planet.
The college organized tree plantation drive on the college campus to contribute to the greening of its surroundings. To contribute to a cleaner and healthier environment, it also organized a clean-up drive in the college vicinity. Students and staff actively participated in picking up litter, cleaning public spaces, and raising awareness about the harmful effects of pollution on our surroundings. The event was a huge success, and it is hoped that it will inspire everyone to take action towards protecting the environment.
Being the first day of the new academic year, Fr. Martin Manickanamparambil, the Rector and Manager introduced to the students and staff the new management team; Rev. Fr. Dr. Joby Abraham, the Principal, Fr. Jomy Pareckattil, the Administrator, Fr. Jose Pathickal, the Campus Minister, and Fr. Sebastian, the principal of
Don Bosco I T I
. Fr. Joby, the Principal introduced and congratulated the new Rector and Manager, Fr. Martin Manickanamparambil and extended his wishes for fruitful years ahead. The Principal exhorted students to take advantage of the opportunities presented to them and to strive for excellence in all their endeavours. The principal expressed his confidence in the abilities of the students and assured them of the college's support in their academic pursuits.