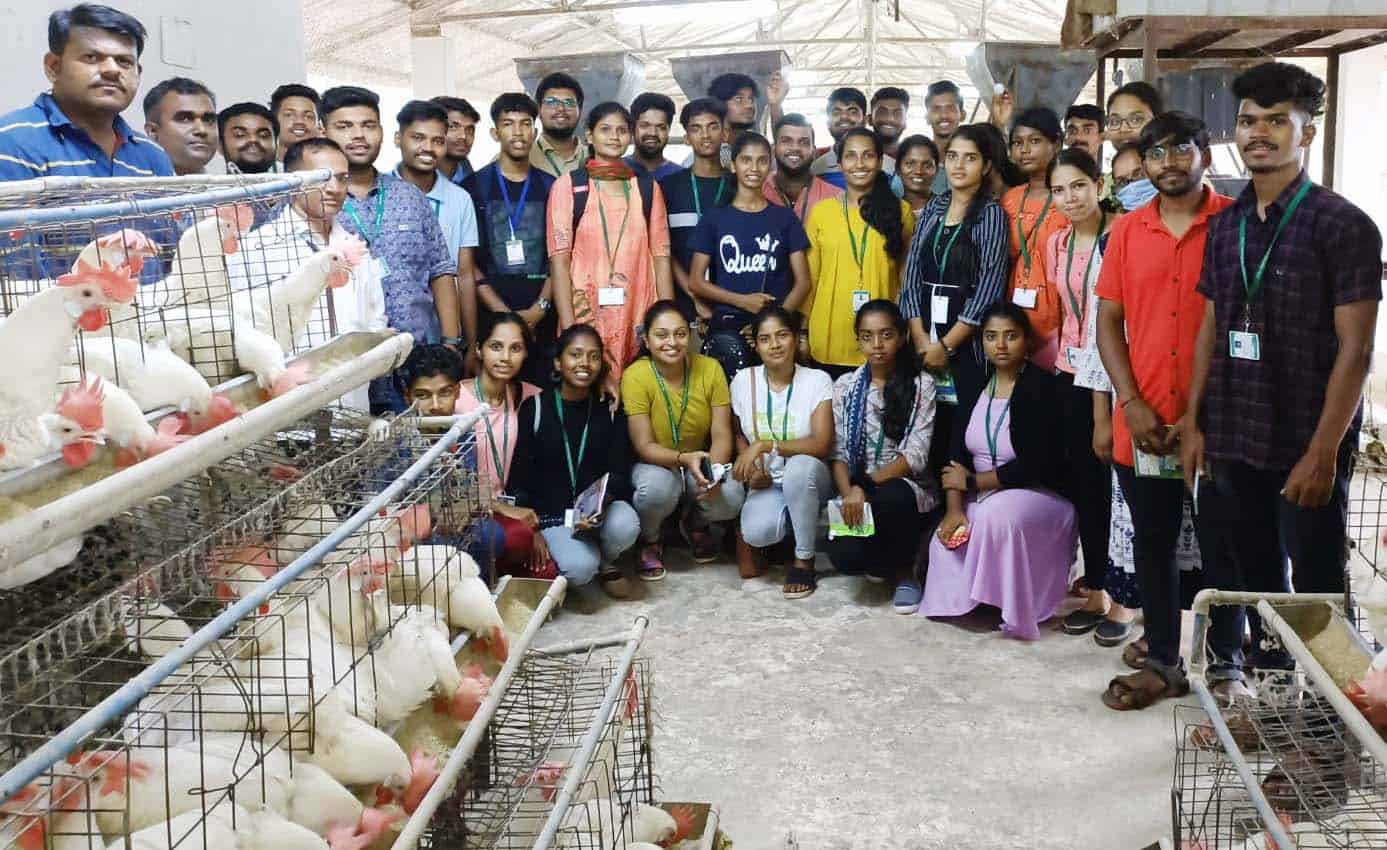 (Don Bosco College of Agriculture, Sulcorna) – The final year students of B. Sc. (Hons.) Agriculture from Don Bosco College of Agriculture (DBCA) undergoing the Experiential Learning Module successfully completed a study tour to Kolhapur. They have visited Siddhagiri Math (Kaneri math) engaged in organic and natural farming and learned about sustainable agriculture, traditional storage methods, use of indigenous cows in maintaining the fertility of soil and crop production.
The students also visited Gokul dairy unit to learn about the dairy business, processing of milk into value-added products like ghee, lassi, paneer etc. During their visit to food processing centers they gathered knowledge on the processing of fruits and vegetables to improve the economic status of farmers.
They also visited a high-tech vegetable nursery located at village Sangav and a commercial poultry farm at Gadhinglaj.
Source: Salesians of Don Bosco, Province of Panjim