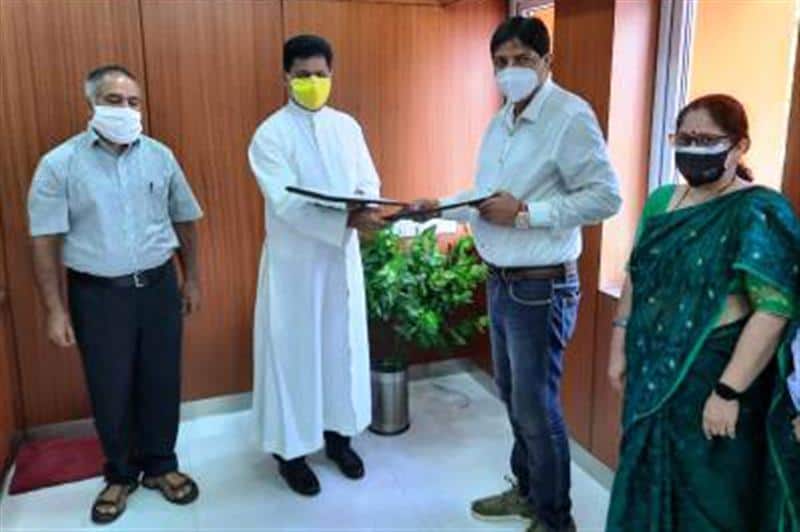 (Don Bosco College Of Engineering, Fatorda) – The Department of Civil Engineering at Don Bosco College of Engineering (DBCE), signed an MoU with Public Works Department, Goa, to strengthen the Industry-Academic relationships and thus mutually benefit the stakeholders.
It is to build fruitful and mutual relations and propose to offer programs of mutual interest in the sector of sustainable water distribution, transportation network, and facilities. Geotechnical and structural works will be studied, researched, and documented.
The MoU will focus on the existing and new academic frameworks that yield a better public understanding of the problem areas and suggest social, economic and technological solutions. The MoU envisages upgrading the skills and developing the Academic research frameworks suitable for students.
Principal Chief Engineer Uttam Parsekar represented the Public Works Department. For the IUS institution DBCE, Director Father Kinley D'Cruz, and Principal Dr Neena S. P. Panandikar signed the MoU. Amar Vazirani, Engineering Officer, PWD, Kishore Kolwalkar, HoD Civil Engg, DBCE, Dr Shwetha Prasanna, Asst. Professor and Prof. Satyesh Kakodkar were present at the function held on July 7, 2021.
Sources: Don Bosco India