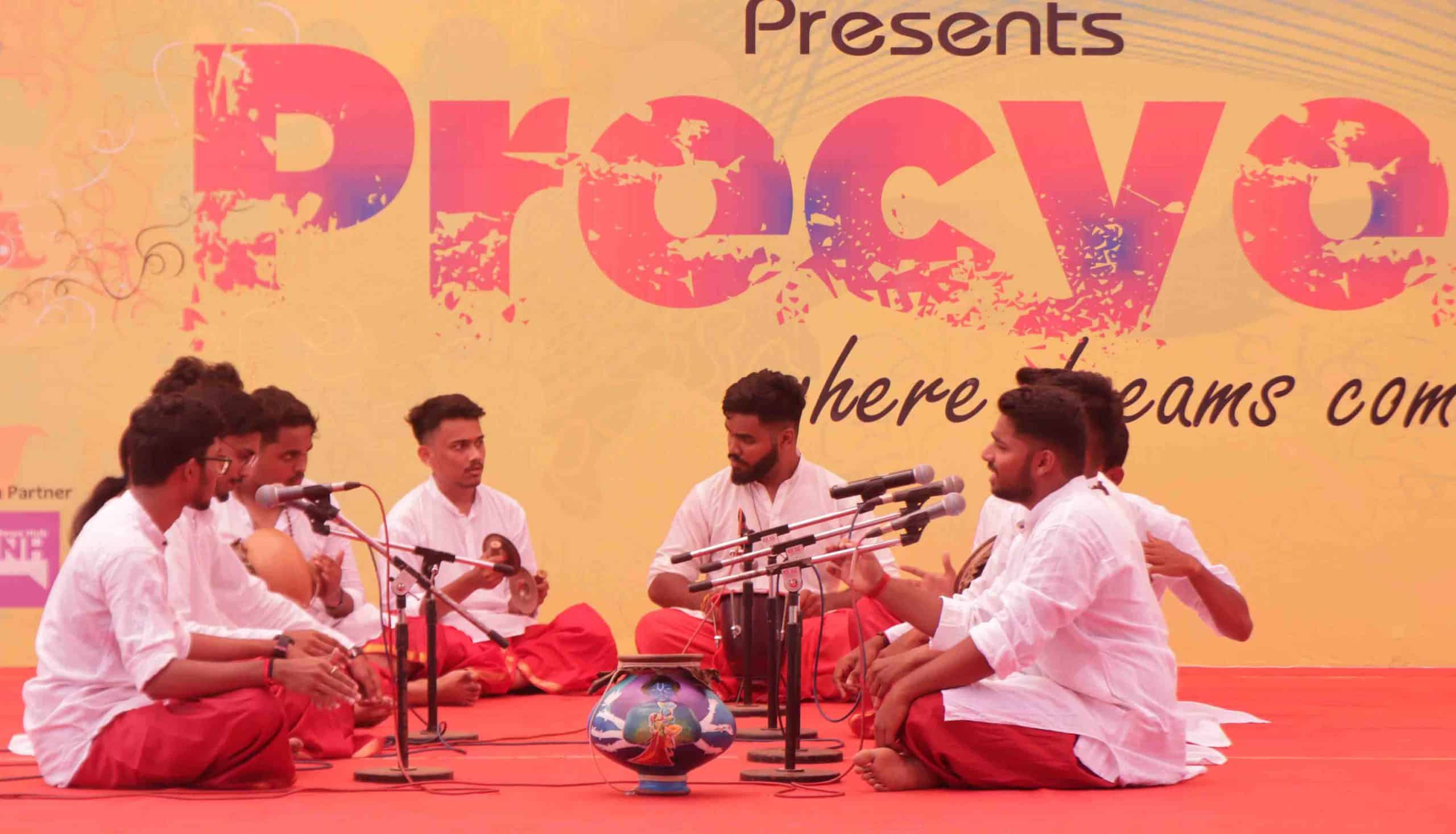 (Don Bosco College Of Engineering, Fatorda) – Procyon, an inter-class cultural fiesta held at Don Bosco College Of Engineering where 17 classes come together to showcase their talents in various cultural activities on a shared platform. The event was inaugurated by Mukesh Ghatwal and Kiran Chandra in the presence of Director, DBCE, Father Kinley D'Cruz, Administrator, Father Leo Pereira, Registrar, Dr Kala Nayak, Cultural Secretary, Johan Araujo, and General Secretary, Jason Rodrigue on May 17, 2023.
Events such as Ghumat aarti, The Voice, Skit, Battle of Bands, Food Wizard, Hoist the Banner, Art of Colours, Mad Lipz, Reel Life, and Slo-mo were held on the first day of the fest. On day two, events like Step Revolution, Mr. and Ms. Procyon, Rock the Ramp, Street Play, Treasure Hunt, Face painting, Artificial Jewellery, and Framed were organized. Both, students and staff members displayed their talents and skills in all the events.
Procyon is organized by the students, for the students. Each event had two coordinators and two judges. The events were divided into two categories: on-stage events and off-stage events.
Each event commenced at its designated time, and after the conclusion of each event, the judges assigned scores to each participating team. During the on-stage events, spot prizes were offered to the students.
Counselor, Elaine Dias entertained the audience with her wonderful songs, motivating and instilling confidence in the students to make the most of the day.
The students of DBCE College participated with great enthusiasm and competitive spirit, aiming to win the event. Overall, it was a fantastic event. Procyon 2023 concluded with a DJ night where the students enjoyed themselves and danced to their heart's content.