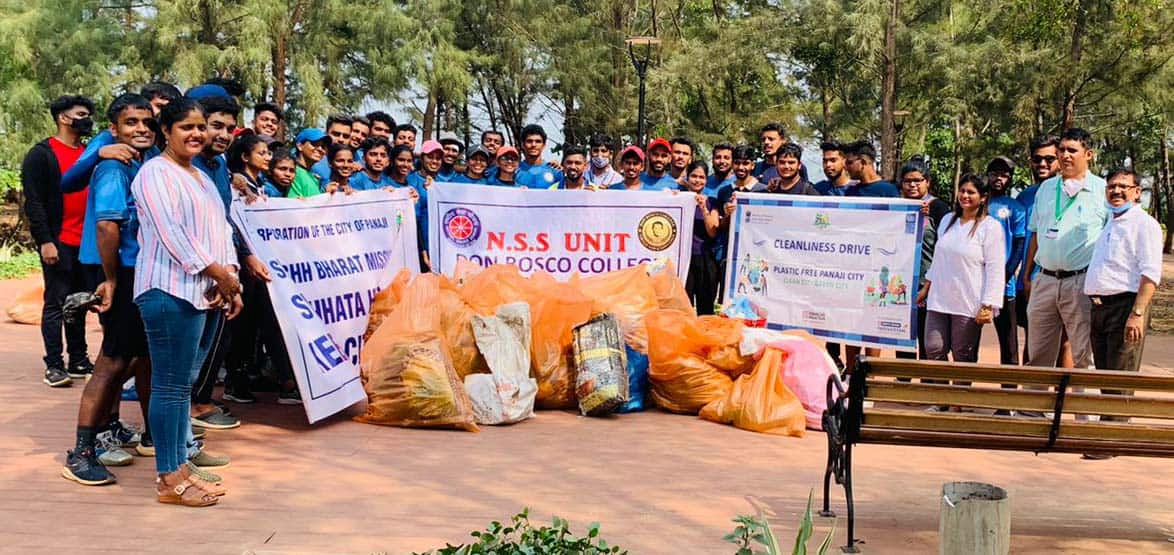 (Don Bosco College, Panjim) – On the eve of World Earth Day, the students of the N.S.S. Unit of Don Bosco College (DBC), Panjim, in collaboration with Corporation of City of Panjim (CCP) and Feedback Foundation organised a beach clean-up drive on Miramar Beach on April 21, 2022.
Balaji Kendre, project manager of the waste management plant briefed the students about different kinds of waste. He then proceeded to lead the students in an animated action song. Further, he divided the students into five main groups that collected various kinds of waste.
Kendre enlightened the gathering about waste segregation and told the students that one person's garbage ends up being someone else's responsibility. Towards the end of the drive, Leroy Veloso from CCP also briefed the students about dry waste. Dorathy Alphonso from SY BPEd proposed the vote of thanks for enlightening the students of DBC Panjim about the waste. The volunteers were grateful for having been taught the ways of segregating dry and wet waste. The drive left the students pondering upon how waste can drastically harm the environment.
Source: Don Bosco Panjim