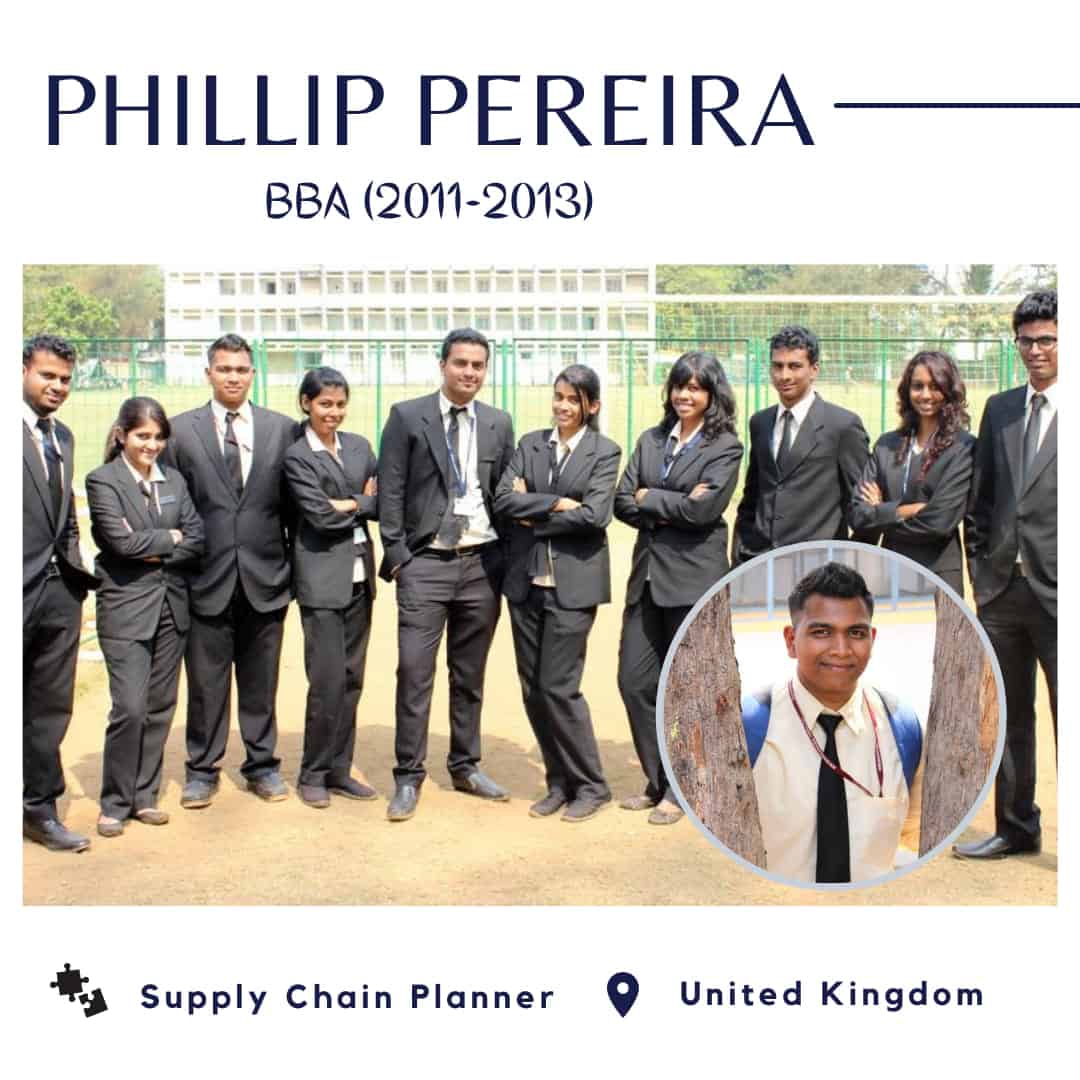 (Don Bosco College, Panjim) – I was born in Goa and brought up in Dubai. So when it came to deciding where I wanted to do my Bachelors, I wanted to experience something totally different. Making the decision to leave my family and friends in Dubai and travel to Goa was frightening. Would I make friends? Did they make Shawarmas in Goa?. That decision in 2011 was the start of my journey at Don Bosco College Panjim. On the first day of college, I told myself it would be easy and I had nothing to worry about. The first culture shock was when I saw that girls and boys study together. I was eventually comfortable having conversations and making friends with everyone in class but this was an experience I would never forget.
I enrolled in the Bachelor of Business Administration [BBA] at DBC course which had a variety of subjects that would teach us about different aspects of day-to-day business, we created presentations and enlightened our colleagues with different examples to understand the topic better. Throughout the course, these presentations helped us build our communication skills and confidence, making it a breeze to communicate our thoughts and ideas to those listening, be it in the classroom, for viva projects or business competitions.
This is what, till date, I value the most about the college that besides learning about business administration, we were trained in the key skill of communication and were taught to be fearless while sharing ideas with friends, colleagues or clients in the real world.
Today, I am a Supply Chain Planner for the United Kingdom Health and Security Authority. We assist with the movement of COVID kits to schools, universities, hospitals, events and government buildings. At UKHSA, I have to communicate with suppliers, higher-ups and even send reports that are looked at by the UK PM before arriving at important decisions.
I was always fascinated with how supply chains work, creating a global movement of goods and services and how a good supply network impacts the price of the products and today, by learning the right skills and developing them further, I have managed to get the very job I always hoped to do.
By: Phillip Pereira