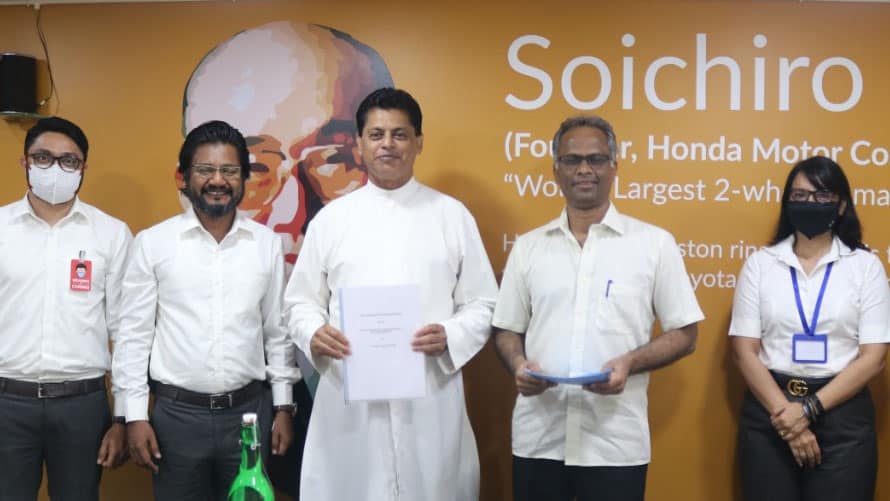 (Don Bosco College, Panjim) – To promote business studies and entrepreneurship among young people, Don Bosco College, Panjim, and FiiRE (Forum for Innovation Incubation Research & Entrepreneurship) signed a Memorandum of Understanding on 22nd December 2020. The MoU outlined the short-term goal of establishing an extension center at Don Bosco College, Panjim, to fuel innovation and serve as a hub for start-ups in North Goa to mediate discussions with Mentors, Partners, and Investors.
FiiRE is an incubation center established with the support of the Department of Science & Technology, Government of India under the National Initiative for Developing and Harnessing Innovations housed at Don Bosco College of Engineering, Fatorda. It supports technology start-ups journeying to build sustainable businesses that solve problems, have a global impact, provide value to customers and livelihood opportunities to employees
.
The role of Don Bosco College is significant in growing the start-up ecosystem in Goa and works at making students job creators. This incubation center provides qualifying start-ups with facilities like physical space, shared services, business, and legal advice, and financial inputs to facilitate their creation and assist them until they have the capacity to survive in the outside environment.
This MoU will foster and promote an entrepreneurial ecosystem by assisting start-ups during their incubation. The students of Don Bosco College will also benefit through workshops and events that will be conducted under the banner of FiiRE and will give them a platform to showcase their skills and ideas
The MOU signed by FiiRE and Don Bosco College, Panjim to set up an extension center and conduct entrepreneurship events to support the student community, was done in the presence of Fiire Director, Fr. Kinley D'Cruz, Fr. Joaquim Lobo, Director of Don Bosco College, Panjim, CEO of FiiRE D.S. Prashant, Asst. Prof. Gilbert Mendes of Don Bosco College, Panjim and the staff of FiiRE.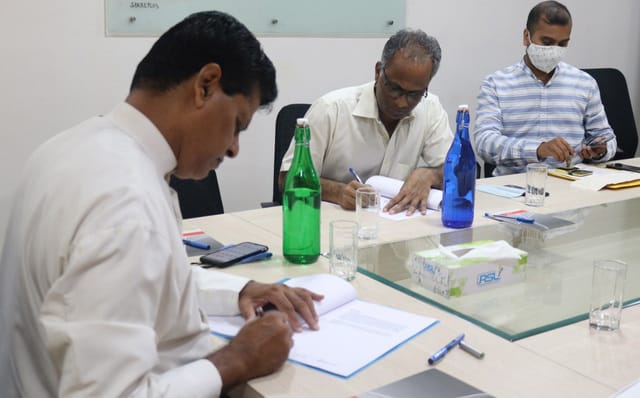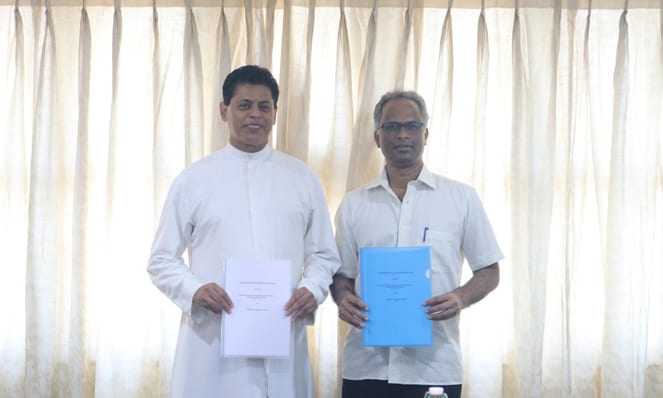 Source: Don Bosco College, Panjim