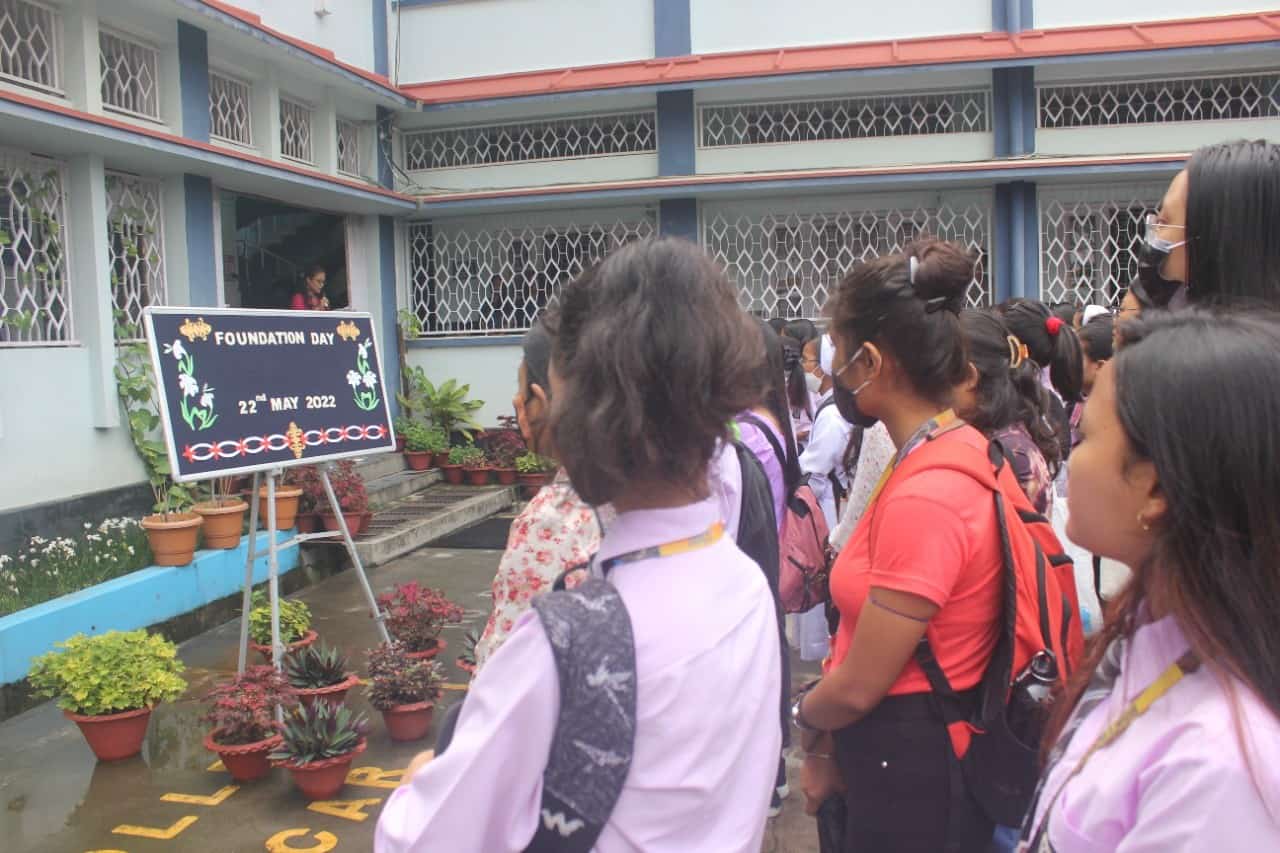 ( Don Bosco College Tura, Meghalaya) – On 21st May 2022, the college community gathered in the assembly area to observe the 35 Foundation Day of Don Bosco College Tura. The actual day is 22nd May but being a Sunday, the college community celebrated the day a day before the actual date. The programme was organized by the Cultural Committee under the leadership of Dr. Meuller Beul Sangma.
The programme consisted of a Prayer Song sung by one of the students. Dr. Fr. Abhilash V. J., Vice Principal said a prayer, while Fr. Bivan Rodriques Mukhim, Principal spoke on the history of the college.
The Principal expressed gratitude to the teaching and non-teaching staff members past and present. He specially remembered the staff members who passed away and express words of gratitude to them all.
The Principal also acknowledge the service offered by previous Principal which include Fr. V. A. Cyriac who served the college about 25 years, Fr (Dr.) Alex Kattakayam, Fr (Dr.) John Parakamalil, Fr (Dr.) George Plathottam and other Vice Principals of the college.
The College took the opportunity to create awareness on 'Tobacco Abuse' through a talk on "The Effect of Tobacco Abuse" by Dr. Biswajit Paul, HOD Zoology. He highlighted the danger of tobacco abuse and asked the students to refrain from tobacco. The academic community of DBC Tura later took a pledge to abide by the rules and regulations of the college and to work hard and make the college proud.
The programme concluded with the singing of the National Anthem by all the staff and students.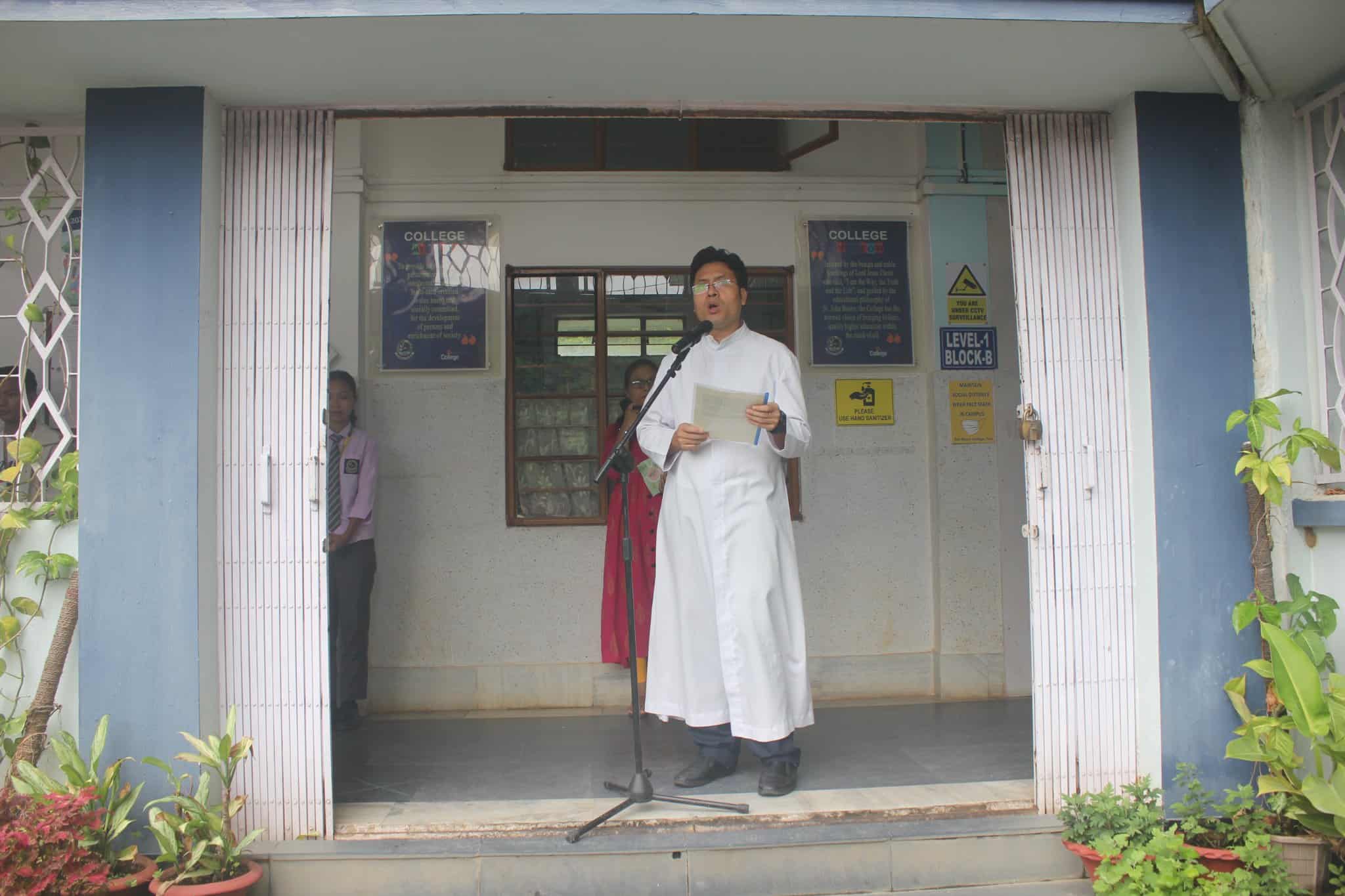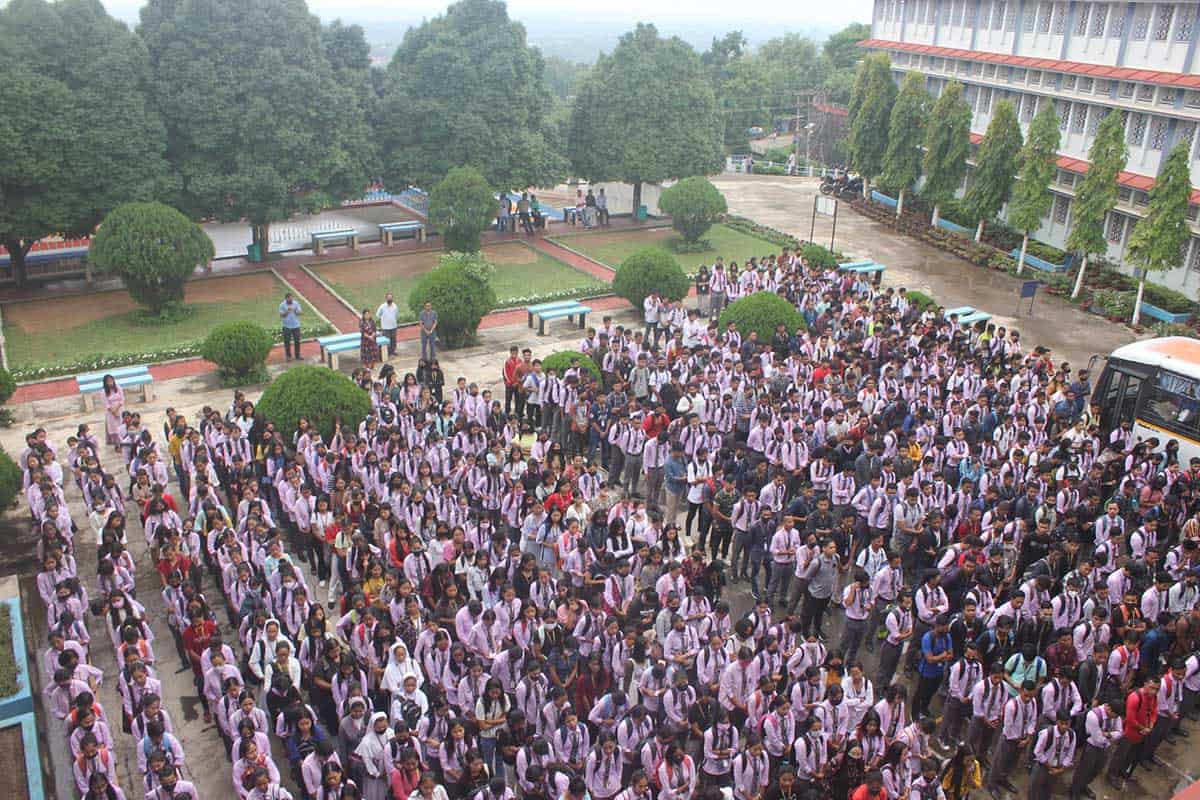 Source: Don Bosco College Tura