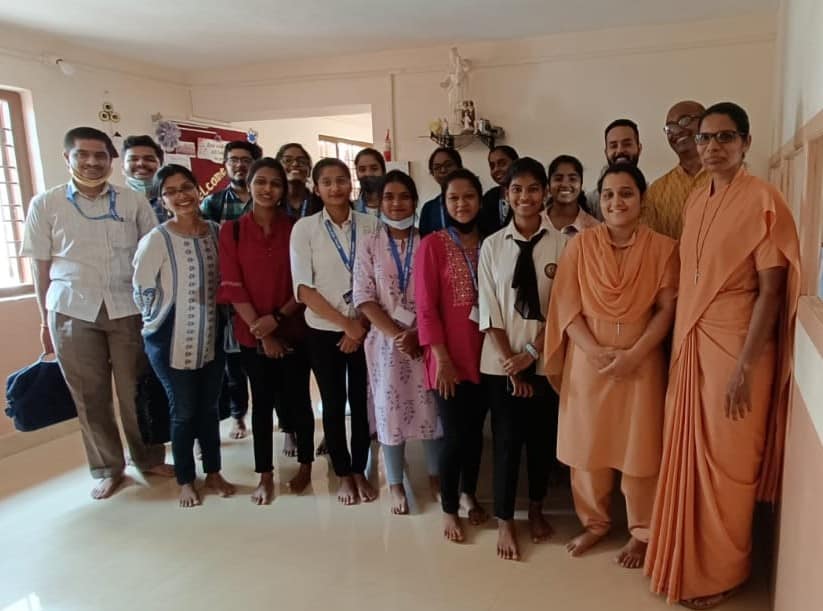 (Don Bosco College, Panjim) – A field trip is an ideal way of procuring hands-on experience in the line of social work hence the Department of Social Work, Don Bosco College, Panjim, organized a field trip for the students of FY BSW and MSW on March 24, 2022. The trainee social workers first visited Zuarinagar, one of the slums of Goa.
Sr Phileshin D'Souza, SFN, the Director of Kiran Niketan Social Centre, Birla, gave a cordial welcome and briefed the students about the selfless service rendered by the centre to the community through a resourceful powerpoint presentation. Mr Arunabha Pal, founder of Beyond Boarders, an NGO that works with different NGOs to reach out to the needy addressed the students on how the NGO functioned and shared some lively anecdotes of his experience of working in the slum areas.
The students were sent to three different communities in the slums to have a wider experience of the daily struggles of people and to interact with them. Following this, the students had a group discussion based on the micro and mezzo level social issues they came across. One student shared that the people know the importance of education and most of them are going to school. The most frequently conferred issue was the lack of hygiene in the area. Mr Pal shed light on how social workers can contribute to the betterment of society.
The young social workers then proceeded to Baina for a meeting which was arranged by Fr Walter D'souza, an alumnus of the Department of Social Work. Mr Olancio Simoes and the local fishermen who were present shared about the plight of the fishing community over the CZMP draft. Mr Simoes is the president of Goencho Ramponnkarancho Ekvott, the first traditional fishermen's organisation formed in 1973. Together they have been instrumental in the fight against illegal dredging by MPT in Goa. He explained about CZMP and how it affects the local fishermen and the other people living in the coastal belt of Goa.
Mr Sameer Shaikh, a local fisherman, spoke about the ill-effects of LED light fishing and their protest against it. Students also placed queries before Mr Simoes who answered each query with patience and an elaborate explanation. It was a very insightful discussion. The field trip was an enriching and educational experience and ended with the words of Mr Simoes ringing loud and clear:
"The youth are not the future but the present and have the power to make a difference and to fight for a cause."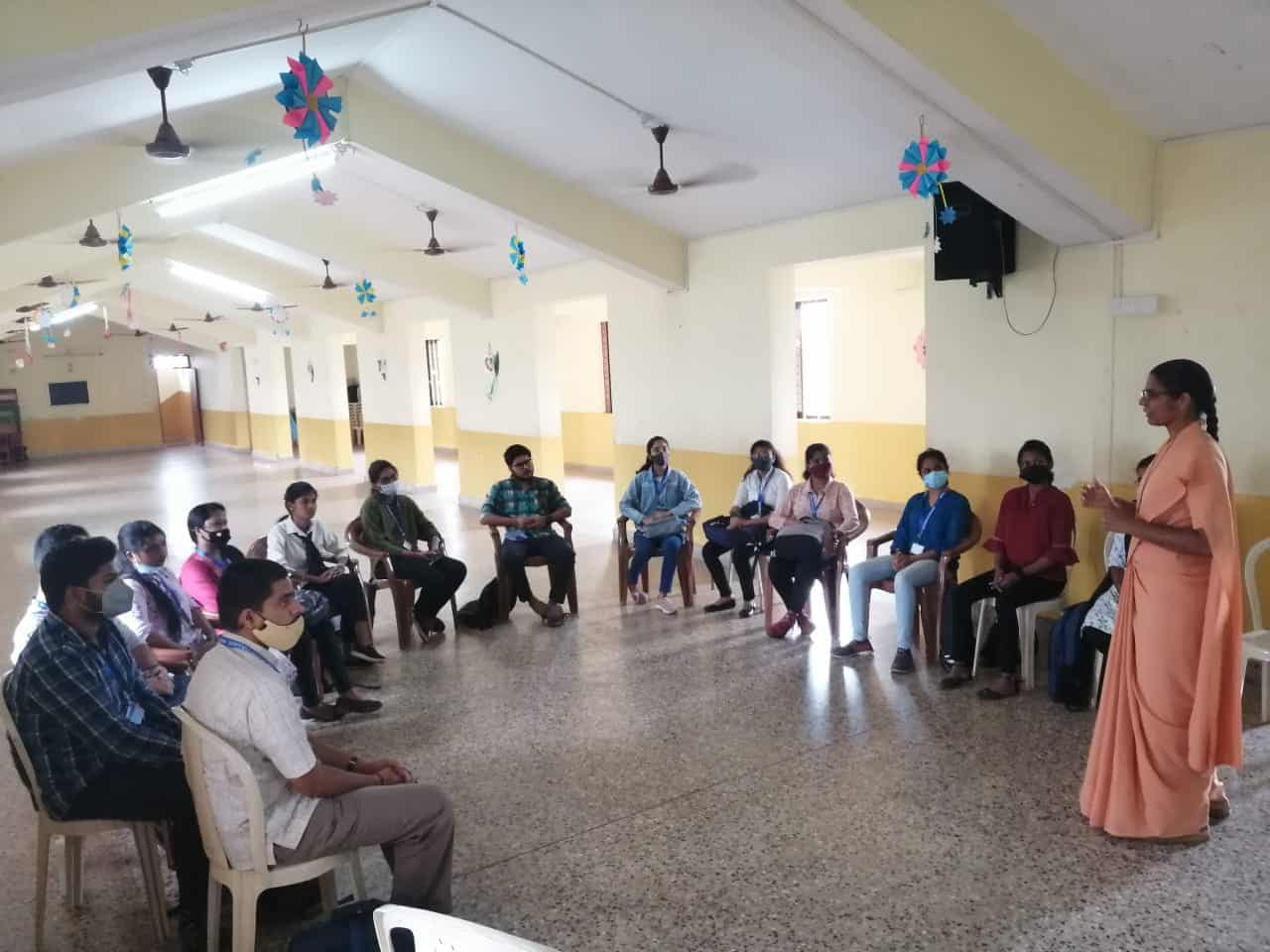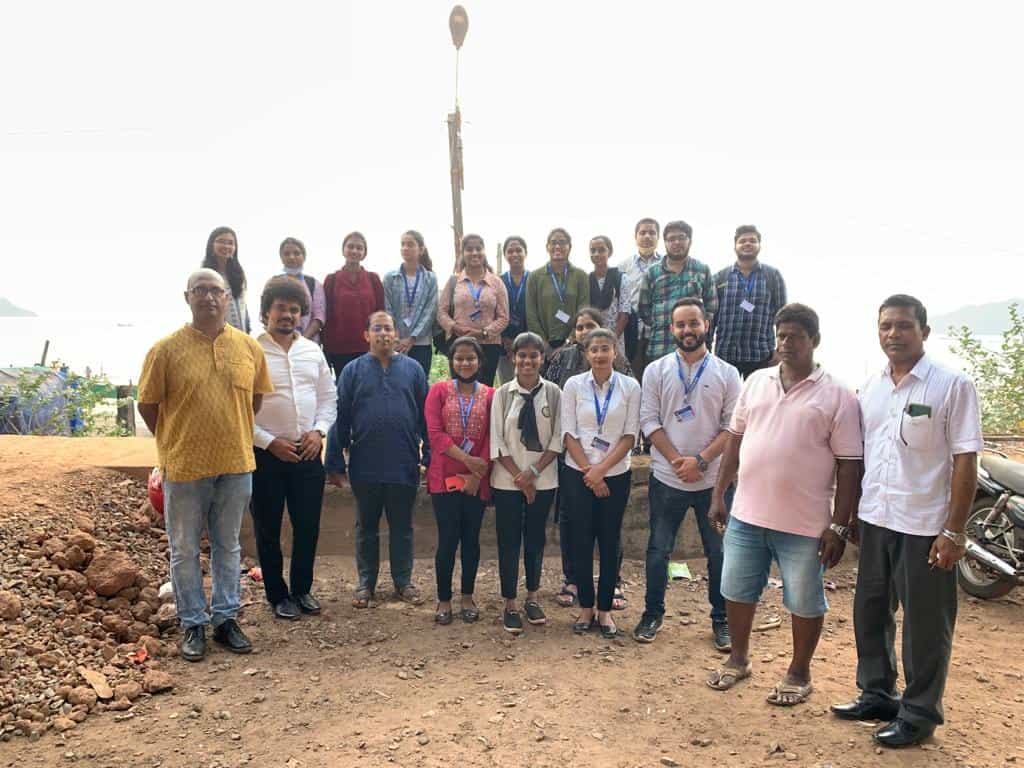 Source: Don Bosco Panjim