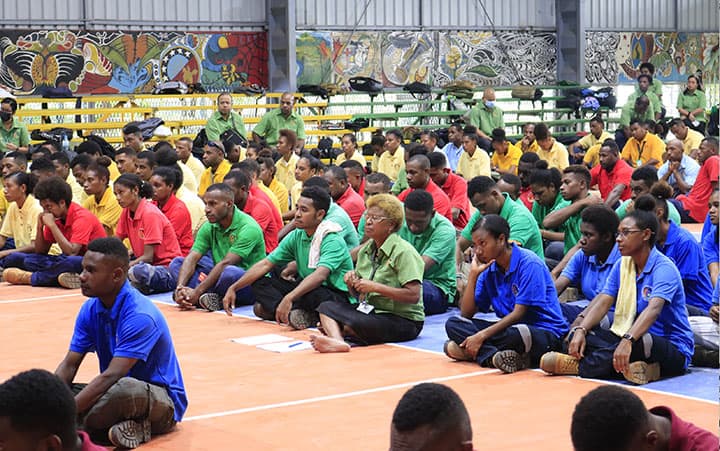 (Don Bosco Technological Institute, Port Moresby) – The Salesian institution, Don Bosco Technological Institute, East Boroko, opened the Academic Year 2023 on a high note on the 6th of February. Over four hundred students turned up on the first day to attend the various activities set for them. Through the organization of Mr. Justin Toururu, Vice-Dean for Students Services and Ms. Vanessa Sipori-Student Activities' Coordinator the Student Services team, welcoming activities and fun games took place in the morning, and students met their class animators in the afternoon with a quick clean-up of the classrooms.
Two weeks earlier, about the time of the Parable of the Yeast from Luke 13:20-21, Fr. Ariel Macatangay, SDB- DBTI President, started the staff in-service by sharing the Strenna 2023 from the Rector Major "As the yeast in today's human family, the lay dimension in the family of Don Bosco." After that, staff members engaged in dynamic discussions in preparing to be yeast in their respective roles and responsibilities.
The staff activities concluded with the in-service meetings as a yearly undertaking of the Catholic schools in the nation's capital; DBTI Staff joined the Boroko Parish along with Caritas Technical Secondary School staff and St. Joseph International Catholic College staff for Teachers' Commissioning held in St. Joseph's church on the 27th of January, 2023 where Fr. Macatangay was the main celebrant and the parish priest as concelebrant.
Through the cooperation, availability, and hard work of the DBTI staff, these lay mission partners become a leaven of positive influence for the students, who in turn become a leaven of social transformation among their peers, within the school community, and in their own families and places. Together, the DBTI administration, staff, and students hope to realize its 2023 Pastoral Thrust:
"As leaven of solidary and hope in today's human family, the Educative Pastoral Community of DBTI strives together to be agents of social transformation through professionalism in the exercise of our daily mission; the gentle yet persistent pursuit of the truth in ourselves and others and practice of co-responsibility for the community and families in need."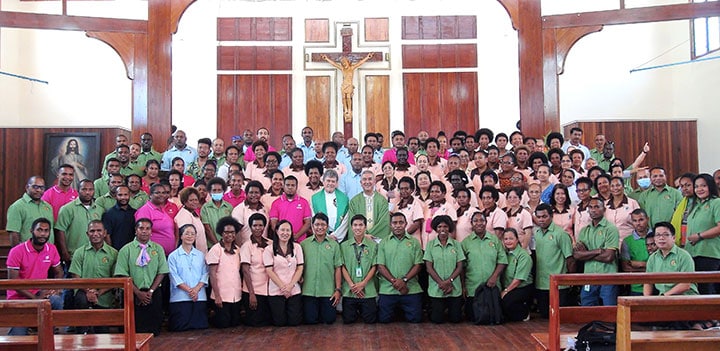 Source: BoscoLink
By Arlene Abital
Lecturer at Don Bosco Technological Institute
Photographs by Mr. Francis Gemo, Mr. Jojo Siriban,
and Fr. Ariel Macatangay, SDB