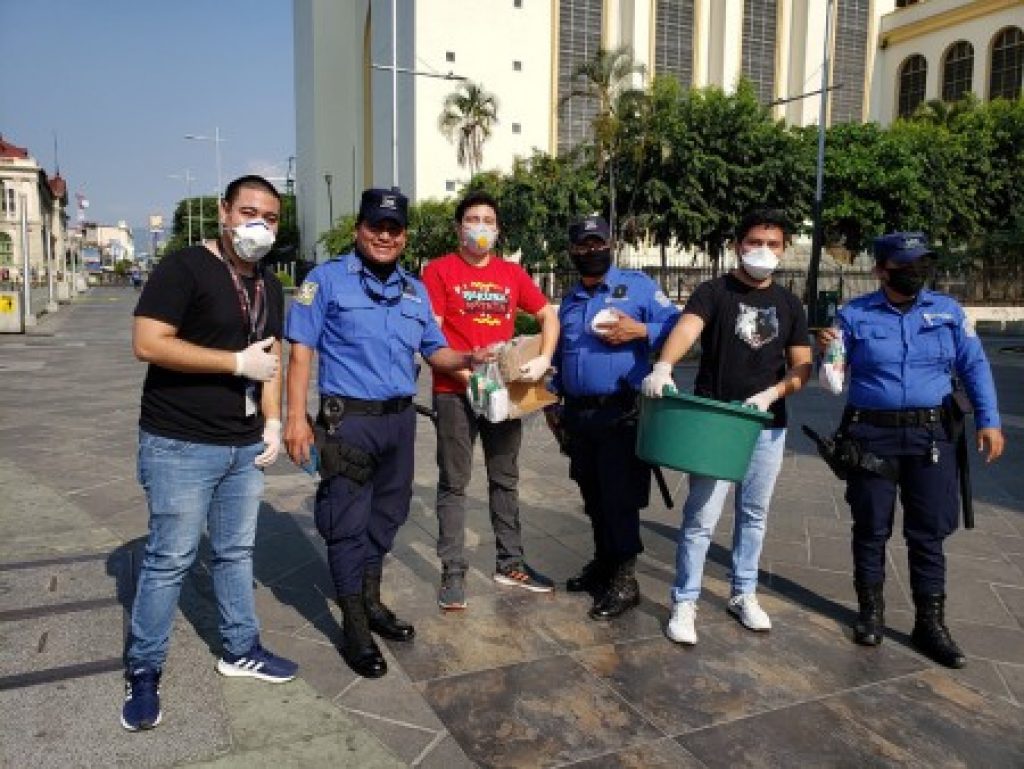 What started as a prank has become a precious gesture of love and solidarity. It all started when, in this period of isolation, Jeaders Guardado, a graphics student of the "Universidad Don Bosco" (UDB) launched a playful challenge on his Facebook account in which he said he would shave his hair if his post reached 10,000 comments; to his surprise, that figure was quickly reached. So he decided to raise the stakes, asking for a number of comments equal to 50,000.
As he explained, his contacts on Facebook were organized in such a way as to have time to comment and reach the new figure. And so, in less than four days, it has already reached 50,000 comments.
"Many people participated in this challenge and their organizational level was exceptional. So why not do it for a good cause?", Jeaders asked his friends and university colleagues: Javier Ayala, Josué Borja, Kevin Cruz, Enrique Presidente, Manuel Amaya, Ángel Díaz, Julio Orellana and Ricardo Merino, all students of the Design Course at UDB.
The new challenge began with them: preparing food and distributing it to the police team, the soldiers and the Corps of Metropolitan Agents (CAM) who are in the streets working during the quarantine. "We had previously had this idea, most of us work, so we decided to allocate part of our salary to help in this quarantine situation. We took this sector of the population into account because we saw that they were in the sun for hours, sometimes even without food, and we agreed that we wanted to help them."
When the day came to deliver on the promise and shave his hair, Jeaders did a live broadcast on Facebook. The young man invited everyone to join him to help people who work on the roads for the security of the country. The response was positive, many began to support their initiative financially. "People started sending us money … And when we collected enough money, we started to logistically organize ourselves on what to prepare and how to distribute it."
On the Thursday of Holy Week, Jeaders and his companions traveled the main streets of Soyapango, up to Santa Tecla, delivering food to the police, soldiers, metropolitan agents and some homeless people they met on their way. Around 400 people have benefited from this initiative.
"Thank God, we have been blessed. Most of my colleagues who participated have jobs, so they supported me. Hearing them say to me, words like – 'Hey, thank you, we already have lunch!' Or 'Thank you very much, God bless you!' – opened my heart. I think it was the most beautiful experience of my life. I would love to repeat it."
This initiative was made possible by the goodwill of these young people and the anonymous heroes who supported them.
Soyapango, El Salvador, May 8 2020
Source: ANS – "Agencia iNfo Salesiana"