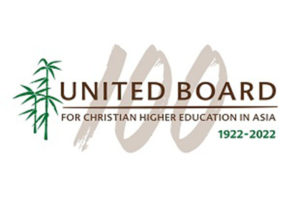 (Salesian College Sonada Kolkata) – Salesian College Sonada/Siliguri was among ten Christian colleges around the world selected for a study on Digital Policy framing in post covid world, 26 October 2020.
New York-based "United Board for Christian Higher Education in Asia" Office which has some 600 affiliate colleges and universities facilitated the study.
"The first round of consultations was held on 26th October with the heads of the ten institutions among whom featured Vice-Chancellor of Christ University Bangalore and Principal of Salesian College Sonada/Siliguri.
The second round of consultations will have two faculty members who have been instrumental in streamlining the digital transition from each of the ten institutions.
Ateneo de Manila and Baptist University Hong Kong have their Digital Policy up on the web already.
"Addressing the digital divide in India with less than 50% households having internet connectivity is a priority for Christian Institutions."

– Prof. George Thadathil, President of All India Association of Christian Higher Education.
A recent study shows that a total of 320 million learners in India have been adversely affected and transitioned to the e-learning industry, which comprises a network of 1.5 million schools.
The study further notes that most of the Internet-enabled homes are located in cities, where 42% have Internet access. In rural India, however, only 15% are connected to the internet.
Prof. Thadathil noted that Radio Salesian and Salesian TV of Salesian College Sonada prepared radio lessons for YouTube during the May-June lockdown. It covered syllabus for 2nd and 4th-semester students of 64 affiliate colleges of North Bengal University while showing a new opening for higher education in Covid 19 times.
The principal of Salesian College and president of AIACHE Prof. Thadathil appealed for the support of these novel initiatives undertaken by Salesian College Sonada saying, "these novel and timely initiatives deserve the board's support."
The 82-year old Salesian College situated in Gorabari village two km from Sonada town started Radio Lessons for YouTube with the help of some 40 plus teachers from 64 colleges affiliated to North Bengal University providing radio lessons which were later packaged also for YouTube.
The digital lesson collection is a sort of Learning Management Systems shared with some 1,01,300 (one lakh thirteen thousand) Under Graduate students of North Bengal University (NBU). In addition, faculty of both Sonada and Siliguri campuses were trained in Enterprise Resource Planning (ERP) and Google classrooms. They also hosted on-line examinations in the multiple-choice and short answer mode, making Salesian College the first to go fully digital under NBU affiliates.
Since 1922, United Board has been investing in the talents and ideas of college and university leaders, faculty, and administrators to help them prepare students for the fullness of life in their careers, families, and communities.
By C.M. Paul
Source: Don Bosco India