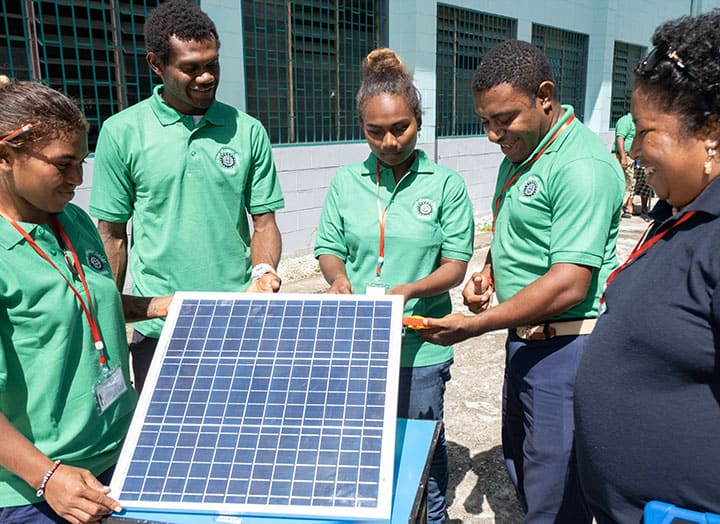 (Don Bosco Technological Institute, Port Moresby) – The PGS Solar Energy Project was launched on 01 February 2023 at EMMAUS Conference Centre. The launching was attended by Fr Gregorio Bicomong, the Provincial of the Salesian vice-province of PGS. In addition, Fr Ariel Macatangay, President of "Don Bosco Technical Institute" (DBTI), Fr Srimal Silva, the Provincial Economer, Fr Eduardo Revilla, Ms. Rita Serto, Manager of Planning and Development Office, participants – that included 4 Salesians priests, 2 brothers, 24 teachers and the 3 experts. Fr. Gregorio launched the project with a prayer. A welcome speech by Fr. Srimal then followed. A brief presentation regarding the project was given by Ms. Rita.
The project is an initiative of the Planning and Development Office and the Don Bosco Missions PGS in support of the Don Bosco Missions Switzerland, Jugendhilfe Weltweit. The project will be implemented in three stages.
The Stage 1 is a 17-days face-to-face intensive training on Basics in Solar Energy which includes hands-on practical experience. With the launching of the project on 1st of February 2023, the stage 1 of the project began. A total of 24 staff including 4 Salesian priests and 2 brothers from different Don Bosco institutes of the Vice-Province of PGS attend the first of the three stages of the Solar Energy Project. The training will conclude on the 17th of February 2023.
The Stage 2 of the project, covering 6 months, aims to Design a School-Based Curriculum and set up a workshop on Solar Energy, including both theory and practical aspects. In this course, the expert team would spend 2 weeks or a month each in 5 Don Bosco Institutes of PGS to assist and help the staff in preparing the curriculum and the workshop. This will enable the respective technical schools to offer a course on Solar Energy, either as a regular course to their own students or as a short course to other interested students.
Stage 3 is envisioned to design and develop solar energy systems in all the 9 Don Bosco institutions of the vice-province of PGS. In particular, it intends to provide a 100% electricity requirement in Don Bosco Araimiri in PNG and Don Bosco Tetere in SI, while facilitating up to 50% of electricity or in compliance with the permissible rate of the government in the remaining 7 institutions.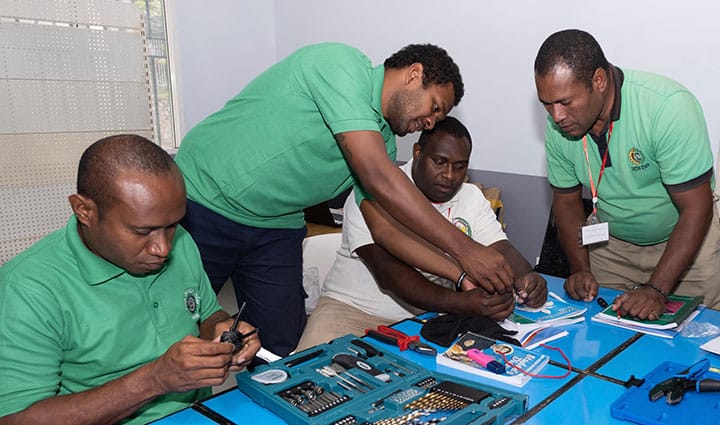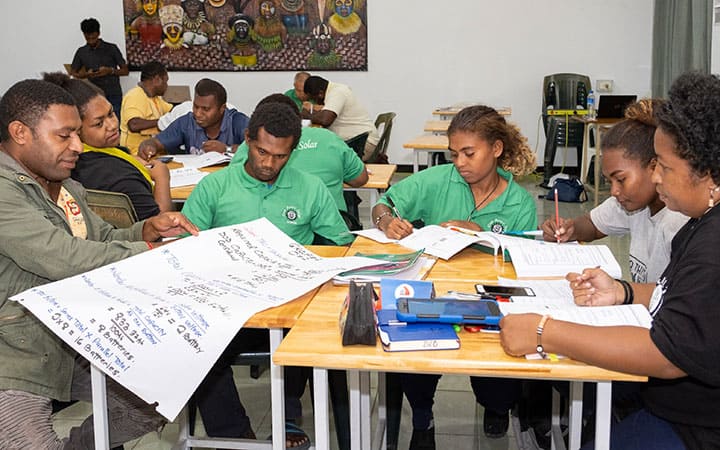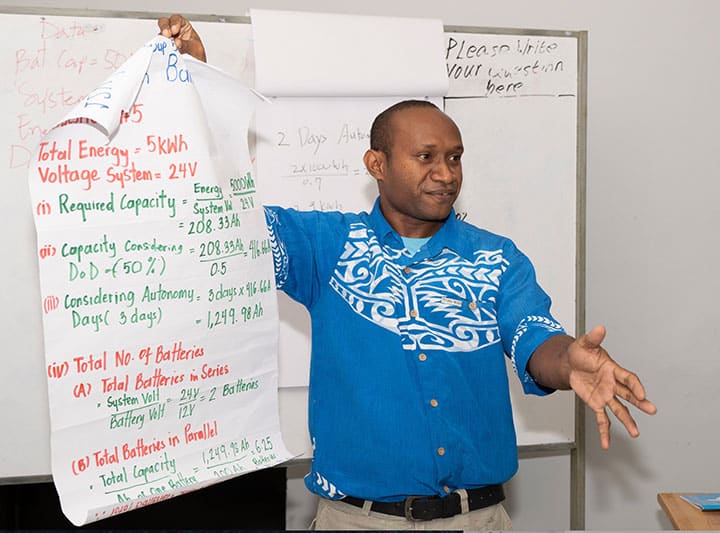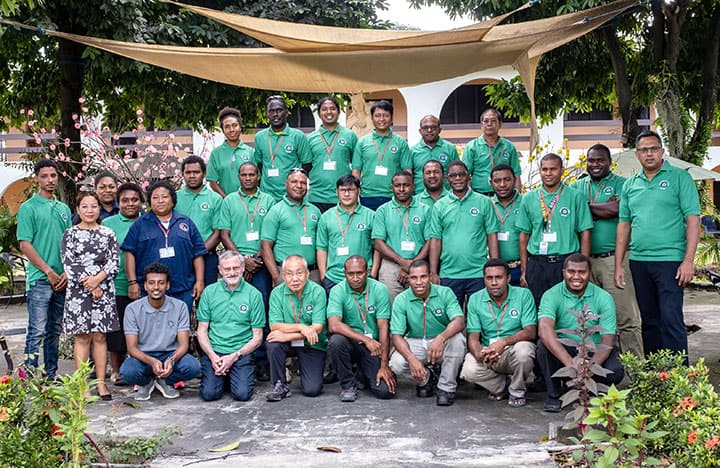 Source: BoscoLink
By: ceteratolle