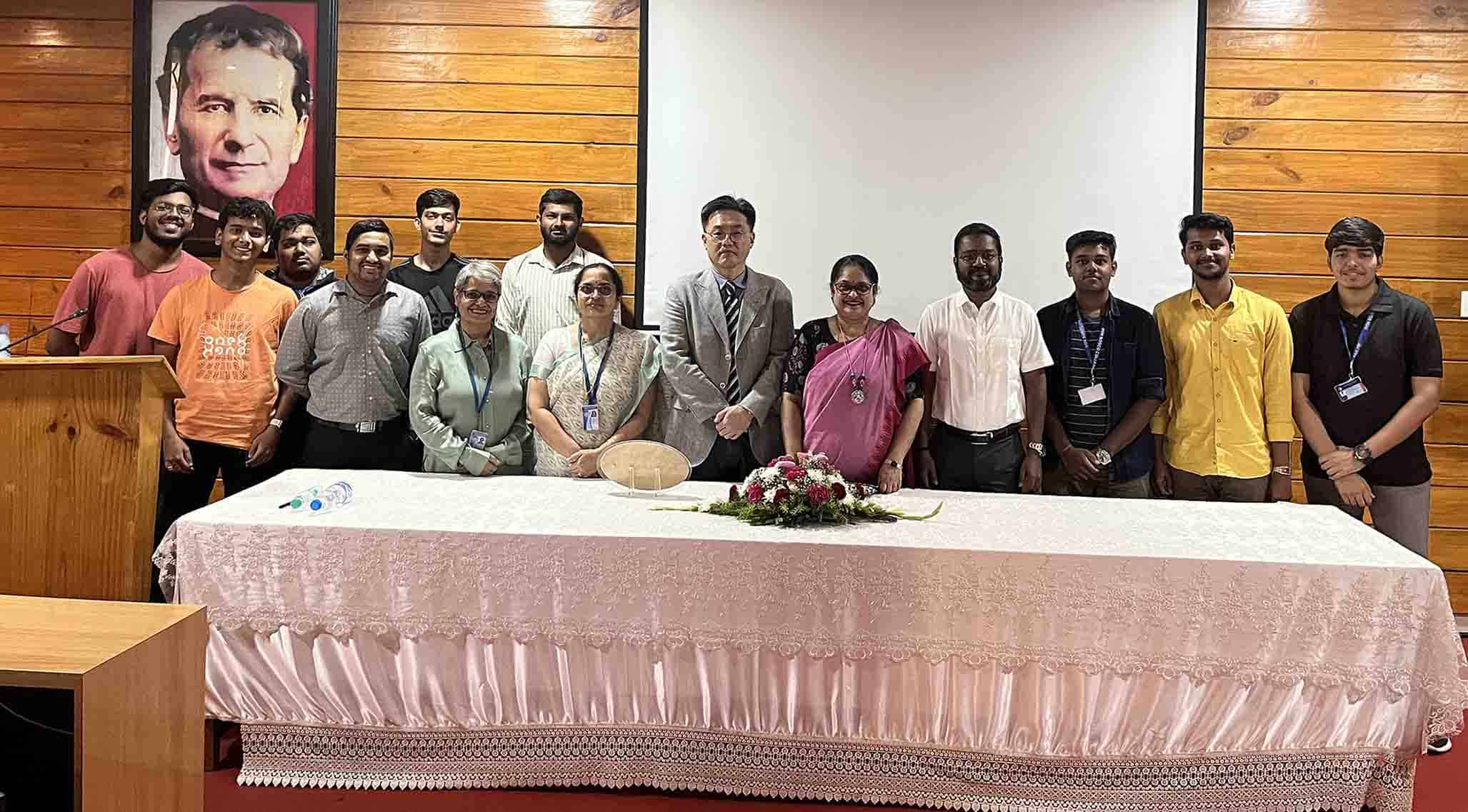 (Don Bosco College Of Engineering, Fatorda) – The Salesian Institution, Don Bosco College of Engineering (DBCE), Fatorda, Goa organized its Second Lightning Talk Series in collaboration with the Binghamton University on the topic, Introduction to Data Mining and Analytics by Dr Sangwon Yoon, professor, department of systems science and industrial engineering, Binghamton University, State University of New York, USA for the students of DBCE and Don Bosco College, Panjim on March 2-3, 2023 at DBCE campus.
Professor Yoon spoke about the origin of Artificial Intelligence (AI), Machine Learning, Dark Ages of AI, Relevance of Probability and Statistics and Data Analytics, Regression, Optimization, Machine Learning, Artificial Neural Networks, Deep Learning, etc.
He mentioned, Keep the end goal in mind. Then move backwards and plan the path towards it. He highlighted the need to look out for problems in healthcare, sustainability, ecosystem, tourism, etc.
In the Question and Answer session, there were a lot of questions put forward by the students, and staff. Liaison Officer, DBCE Binghamton, Avila Naik, thanked the management, staff, and students for participation and whole-hearted support towards this event.