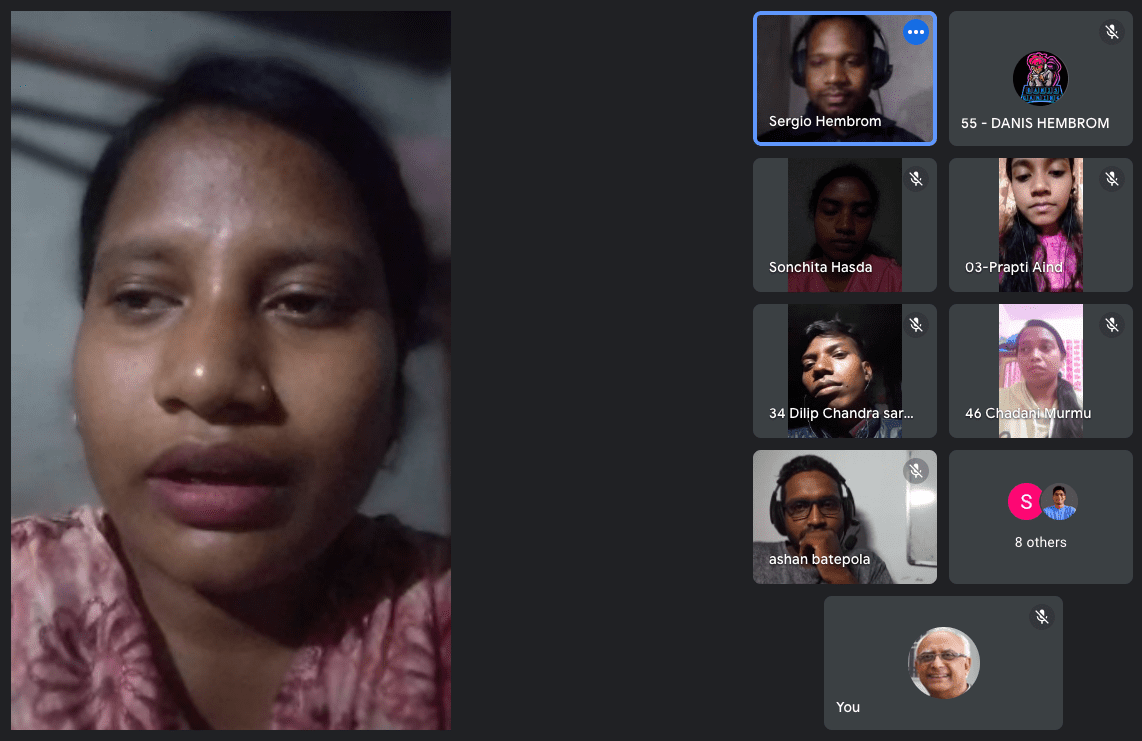 (Dhaka, India) – A group of alumni of Salesian College Sonada and Don Bosco University Guwahati organized a free online Spoken English course for 40 indigenous students of Bangladesh, India and Nepal from September 10, 2021. Program director Mr Sergio Hembrom and his team from Chandpukur Shantiraj Jubo Songo divided the Santal and Adivasi students into two classes – theory and practical.
The teachers who conducted the theory classes were Mr Ashan Batepola from Sri Lanka, an alumnus of Salesian College Sonada, Mr Sergio Hembrom from Bangladesh, and a student of Ranchi University, Miss Neelam Tudu from India.
The Practical sessions held thrice-a-week were handled by Miss Priss Evangeline Mardi, student of Don Bosco University, Assam and Miss Santina Murmu, an alumna of Salesian St. Anthony's College Shillong and Miss Roshni Lepcha from India.
The two-month course consisted of 18 theory classes and 16 interactive practical sessions. The closing ceremony of the Spoken English Course was held online on November 5, 2021, with the Vice Principal Father CM Paul, currently Vice-Principal (Science) in Salesian College Siliguri, as chief guest
Source: Don Bosco India