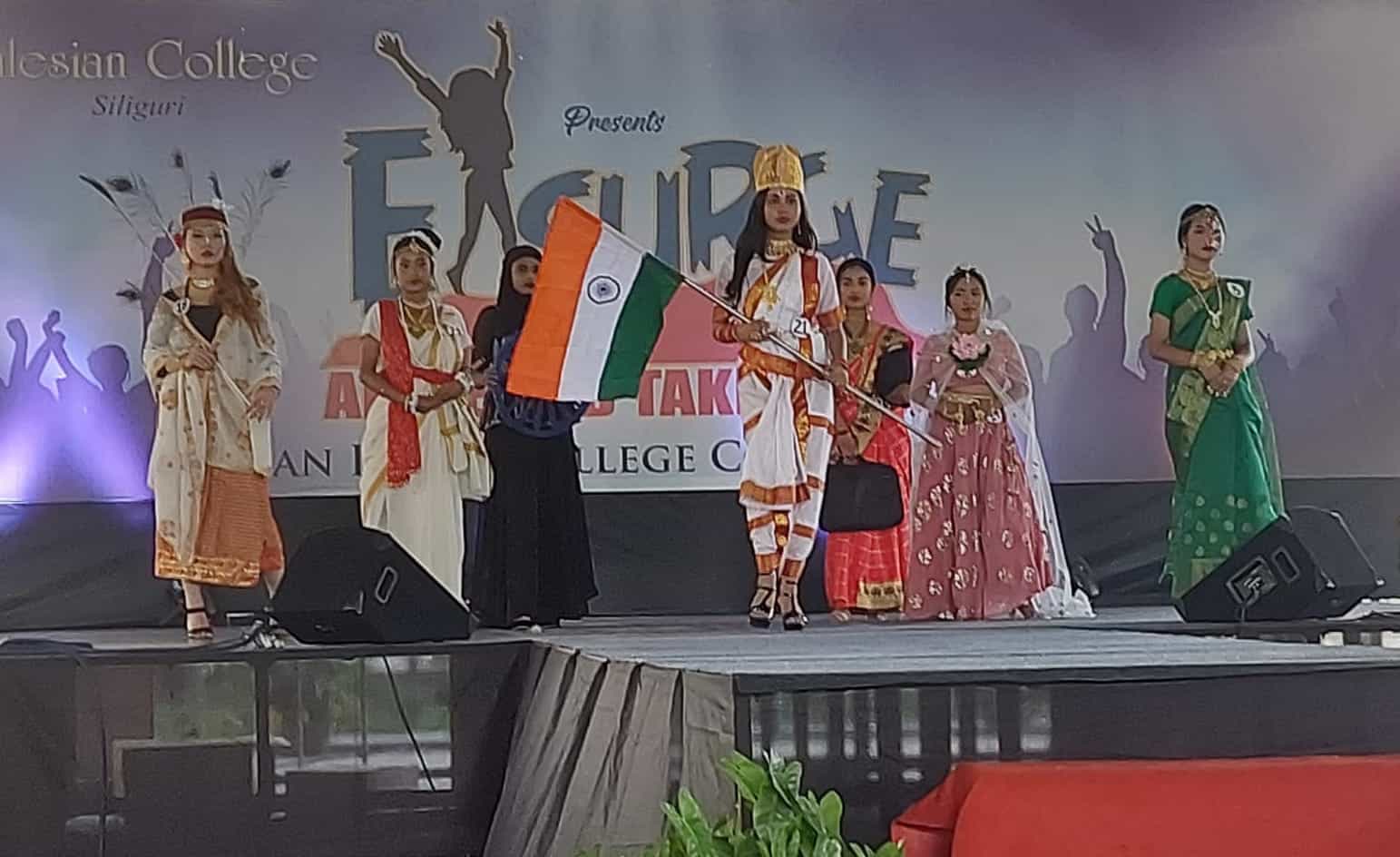 (Salesian College Sonada, Kolkata) – The Salesian College Siliguri organized a two-day college event christened Exsurge 2021 (Arise and take flight) and concluded with a celebration of the diversity of India with a fashion show on December 17, 2021. As many as 30 students from 20 departments dressed in various ethnic outfits took the ramp to specially choreographed music.
"It is our way of affirming the diverse culture of India represented by the student community,'

– Abhijit Chhetri, alumnus of the college
The students could participate in several events like bands, dancing, painting, collage, sketching, doodling, poetry, stand-up comedy, photography and short film making.
The principal of Salesian College, Prof George Thadathil, congratulated the students for their unique celebration of India's diversity. Prof Thadathil complimented the fashion choreographer Chhetri for spending time mentoring young talents.
The Salesian College Siliguri has had its tradition since 2009 when Salesian College Sonada, established in 1938, started its Siliguri campus.
Source: Don Bosco India