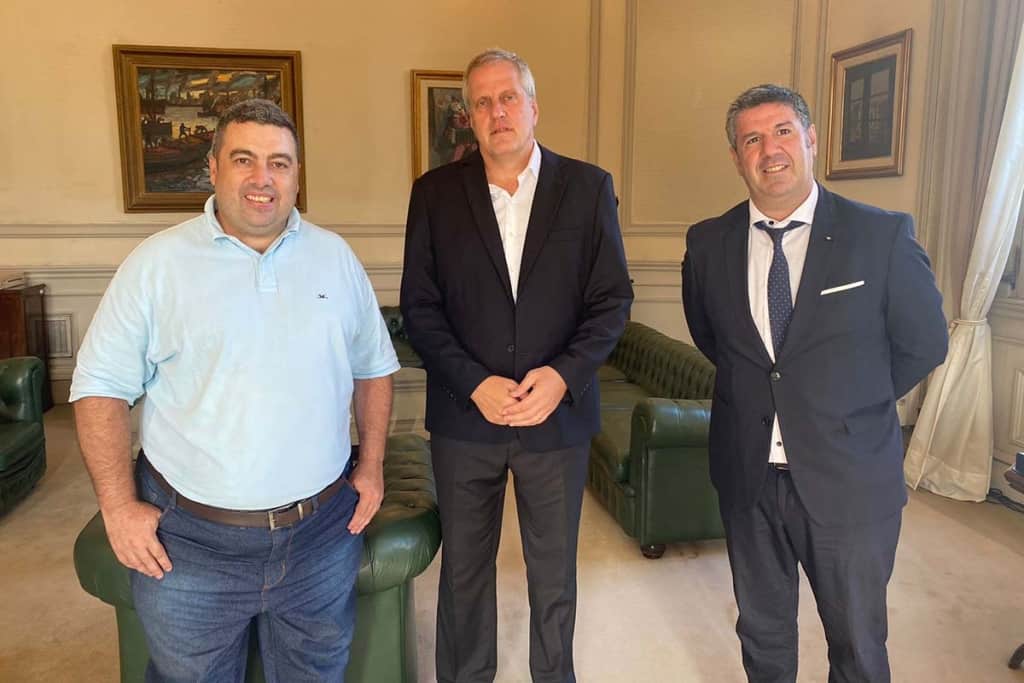 (Red Salesiana de Educación Superior, Argentina) – On February 22, Argentina's Minister of Education, Jaime Percsyk, received Adrián Mandará, Director General of the Salesian Houses of Higher Education (Juan 23 – Universidad Salesiana), based in Bahía Blanca. During the meeting, both agreed on the importance and validity of living today St. John Bosco's emblematic phrase of making young people feel that they are loved. Luis Calderaro, a member of the Ministry of Education and Justice, who promoted this first meeting, illustrated an interesting agenda he proposed to continue creating synergies in educational projects for children and youth.
They talked about planning and working, from Salesian Higher Education to the formation of trainers, technical schools, Vocational Training Centers, continuing education cycles and curricular complement, specializations, among other topics.
This marks the beginning of a journey in which doors were left open to continue working for the education and vocational training of young people.

– Adrián Mandará
The meetings held traced a projective work agenda for the growth and consolidation of Salesian Higher Education. Luis Calderaro accompanied this instance of work with closeness, academic solidity and Salesian charisma.
Source: ANS – "Agencia iNfo Salesiana"