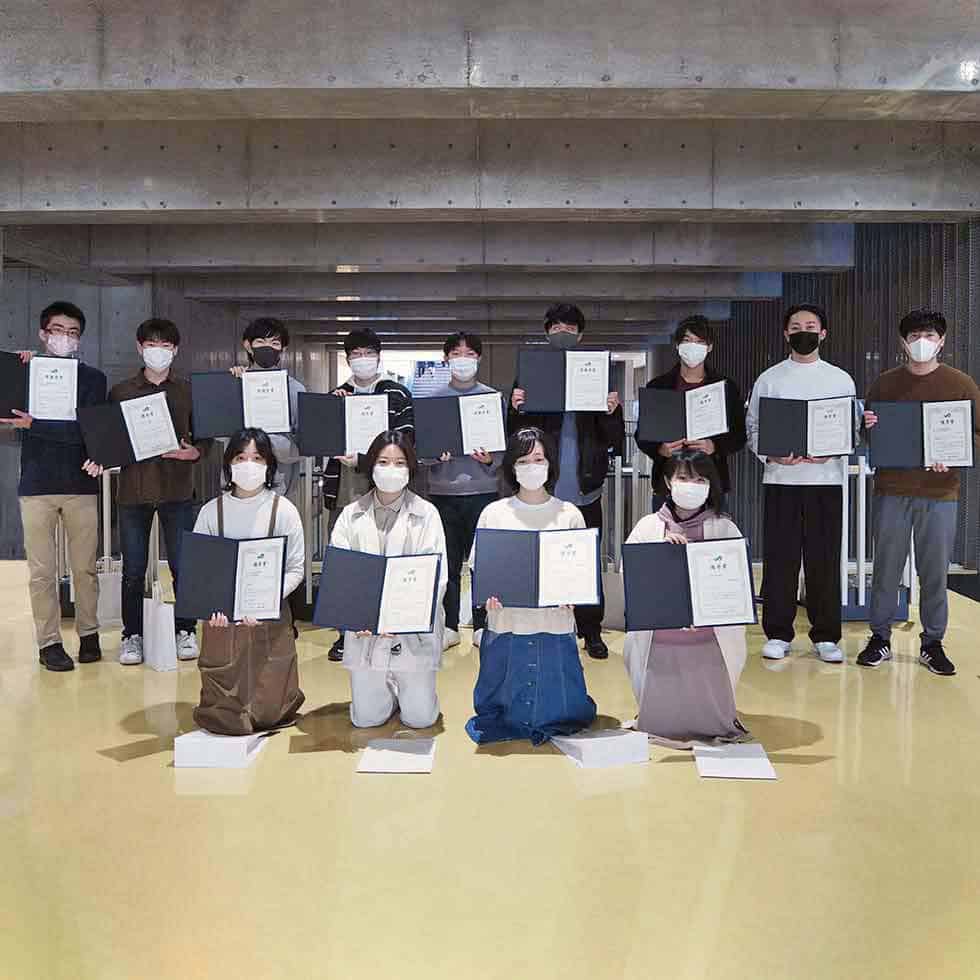 (Salesian Polytechnic, Machida Tokyo) – The "13th University Consortium Hachioji Student Presentation" was held on December 4th and 5th, 2021, the presentation is an opportunity where students from various higher education institutions can freely present their research results and ideas to Hachioji companies and citizens. Students from Salesian Polytechnic College of Technology received 9 Excellence Awards and 4 Semi-Excellence Awards.
The purpose of the Consortium Hachioji Student presentations is the communication ability of students studying at universities, junior colleges, and technical colleges that are members of the university consortium Hachioji to gather together, logically explain the results of their research results.
Continuing from last year, the award ceremony was not held this year, so a certificate of commendation was given to the award-winning students in the principal's office in consideration of preventing the spread of the new coronavirus infection.
The university is truly proud of the success of the students who are actively engaged in research and are demonstrating their abilities even outside the university.
Award summary
Excellence Award (oral presentation online)
Award-winning paper:

Synthesis of inorganic black pigments for application to energy harvesting

Winner

Keiji Kobayashi

( 2nd year

major

)

Award-winning paper:

Greening of subway stations

Winner

Sayaka Kimura

(5th year

design department

)
Excellence Award (poster presentation)
Award-winning paper:

Prototype and operation verification of a traveling vehicle equipped with a power supply system that simulates an AC battery

Winner

Yuuki Nakagawa

(2nd year major)

Award-winning paper:

Operating characteristics of voltage doubler rectifier circuit connected to AC battery

Winner

Minoru Chiba

(2nd year major)

Award-winning paper:

UV protection for men suitable for formal wear

Winner

Koto Ono

(5th year, Department of Design)

Award-winning dissertation:

Sign language learning for elementary school students

Winner

Miu Numakura

(5th year design department)

Award-winning paper:

Search for ideal posture during exercise using Open Pose and physiological parameters in basketball

Winner

Kazuaki Ozawa (Department of Electrical and

Electronic Engineering

, 5th year )
Excellence Award (exhibition announcement)
Award-winning paper:

Vocal cord atrophy prevention app

Winner

Yukino Takeuchi

(5th year, Department of Design)

Award-winning papers:

Pump comfort in job hunting

Winner

Satomi Fukasawa

(5th year, Department of Design)
Semi-excellence award (face-to-face oral presentation)
Award-winning papers:

Fun and easy logo design learning

Winner

Ryotaro Miyagawa

(5th year, Department of Design)

Award-winning paper:

Power generation characteristics of thermoelectric conversion elements in hybrid PV modules

Winner Osamu

Nakamura

(5th year, Department of

Mechanical and Electronic Engineering

)
Semi-excellence award (poster presentation)
Award-winning Paper

Coloring Book Finger Paint Set for Dementia Patients

Winner

Kento Sekiya

(5th year, Department of Design)
Semi-excellence award (exhibition announcement)
Award-winning paper:

A chair that solves the lack of exercise in Corona

Winner

Yuki Chiba

(5th year Design Department)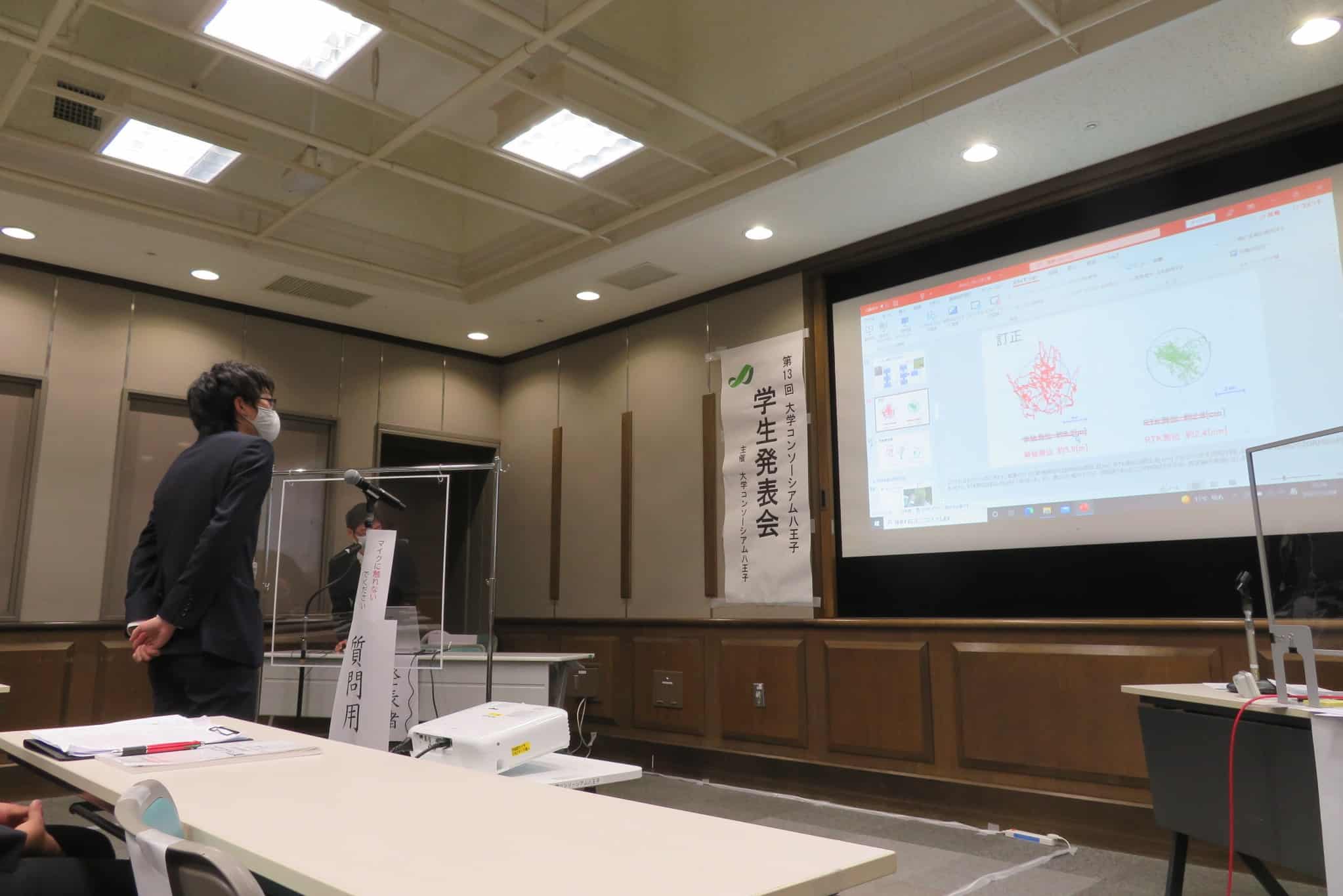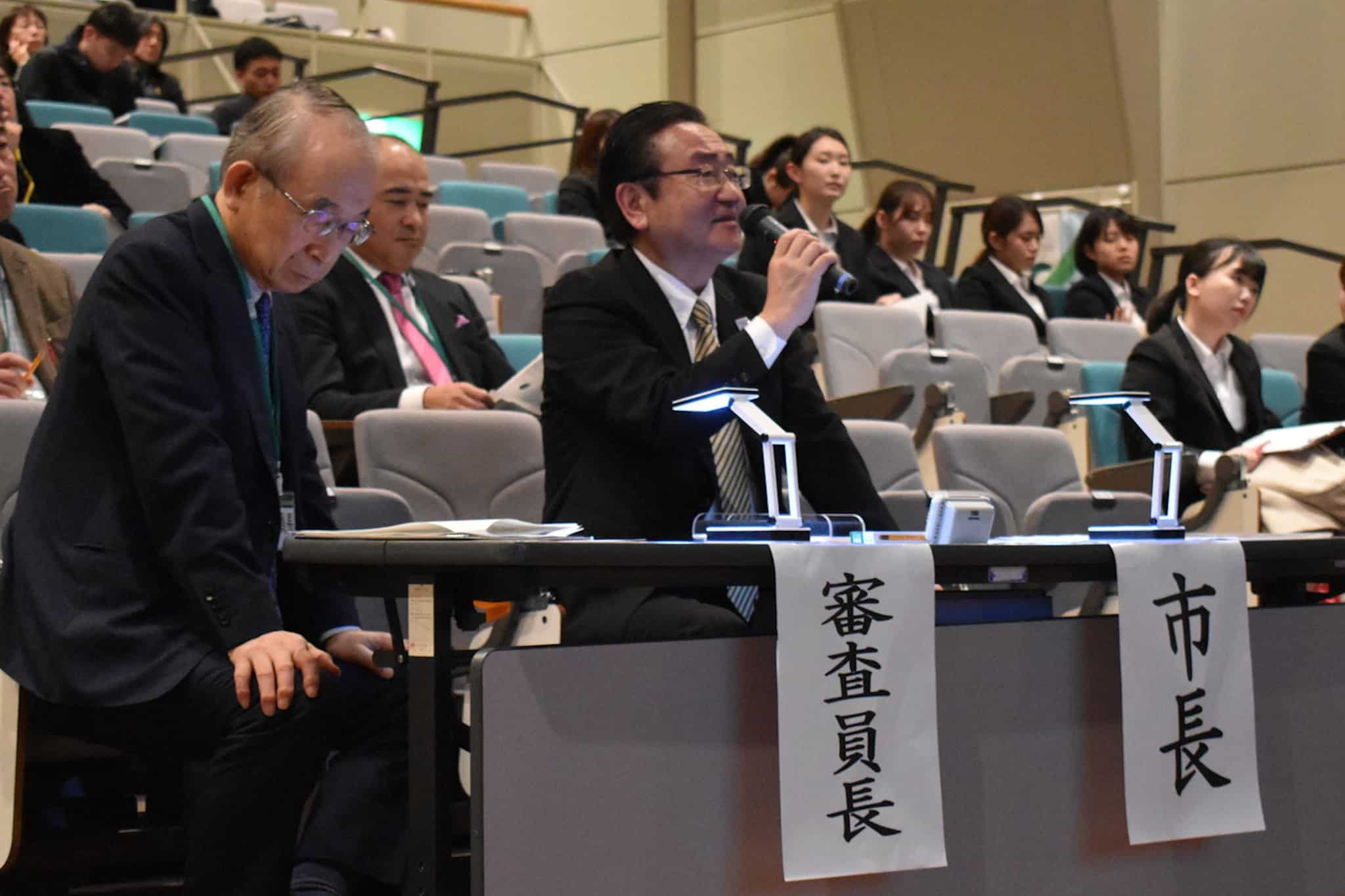 Source: Salesian Polytechnic Tokyo Salesian College of Technology