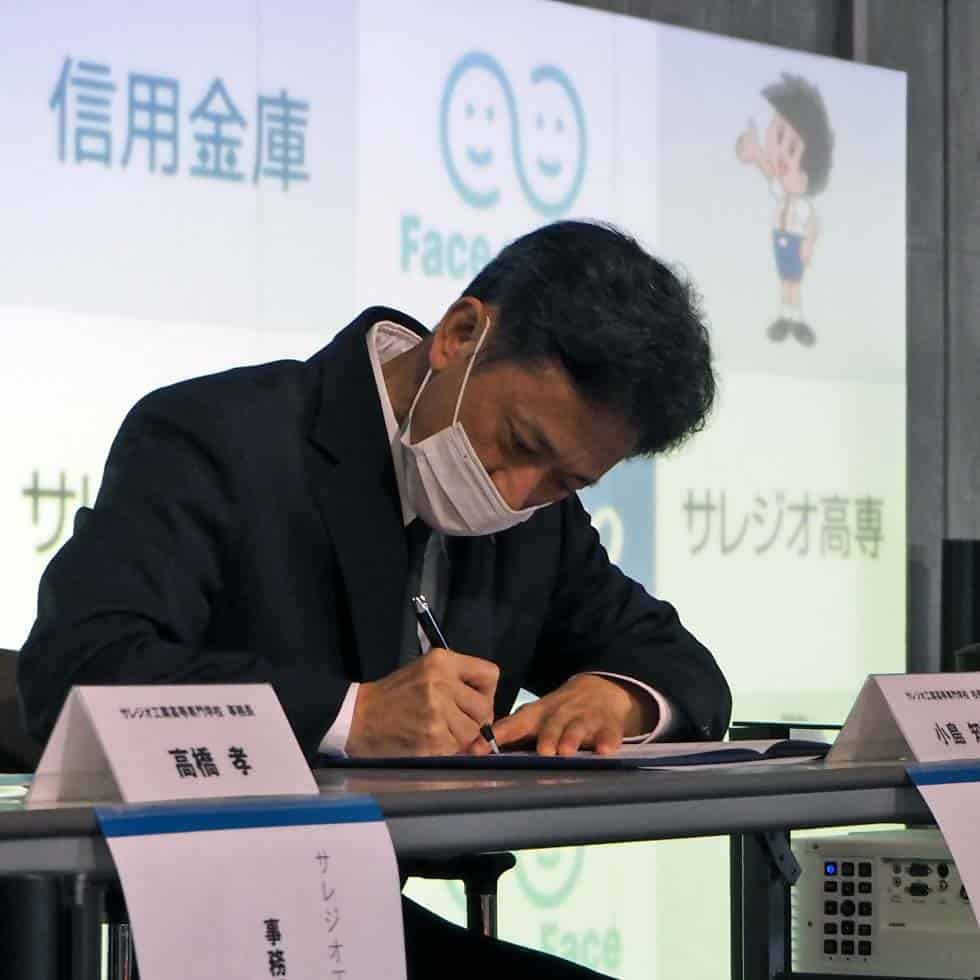 (Salesian Polytechnic, Machida Tokyo) – On December 7, 2020, Salesian Polytechnic signed a comprehensive cooperation agreement with " Good Job Creation Network " a business matching service in which credit unions nationwide cooperate. The agreement was signed to contribute to local communities' development by cooperating to revitalize the region and promote its industries.
The agreement ceremony was held at Salesian Polytechnic in Machida, Tokyo, with the presence of the College principal, Tomohiro Kojima, and Kyoji Kawamoto, president of The Johnan Shinkin Bank, who serves as the executive committee secretariat amongst other authorities.
During the ceremony, Tomohiro Kojima, Principal of Salesian Polytechnic College mentioned one of the essential aspects expected from a technical college expected from society is to train students who are willing to work immediately in a company. In that sense, social implementation education is indispensable.
"I have always wished for the opportunity to collaborate with the Machida City Tourism Convention Association and local companies, but this time, with the help of The Johnan Shinkin Bank, we will help promote local industries and solve local problems. It is very grateful and meaningful to be given the opportunity to get involved with our school in any way".

– Tomohiro Kojima, Principal of Salesian Polytechnic College
From his part, Kyoji Kawamoto expressed "The mission of Shinkin banks is to support those in need. We will expand the network of cooperation with the government, media, universities, and technical colleges nationwide to brighten and energize Japan."
About the Good Job Network
The "Good Job Creation Network" utilizes the network of approximately 7,400 Shinkin banks to provide Selling, buying, construction, and economic help etc. We provide business negotiations and other agency services to assist in mediation and resolution.
The company sends information to shinkin bank customers, including buyers who participated in various fairs and business meetings, and support the increase in sales and business revitalization of small and medium-sized enterprises nationwide.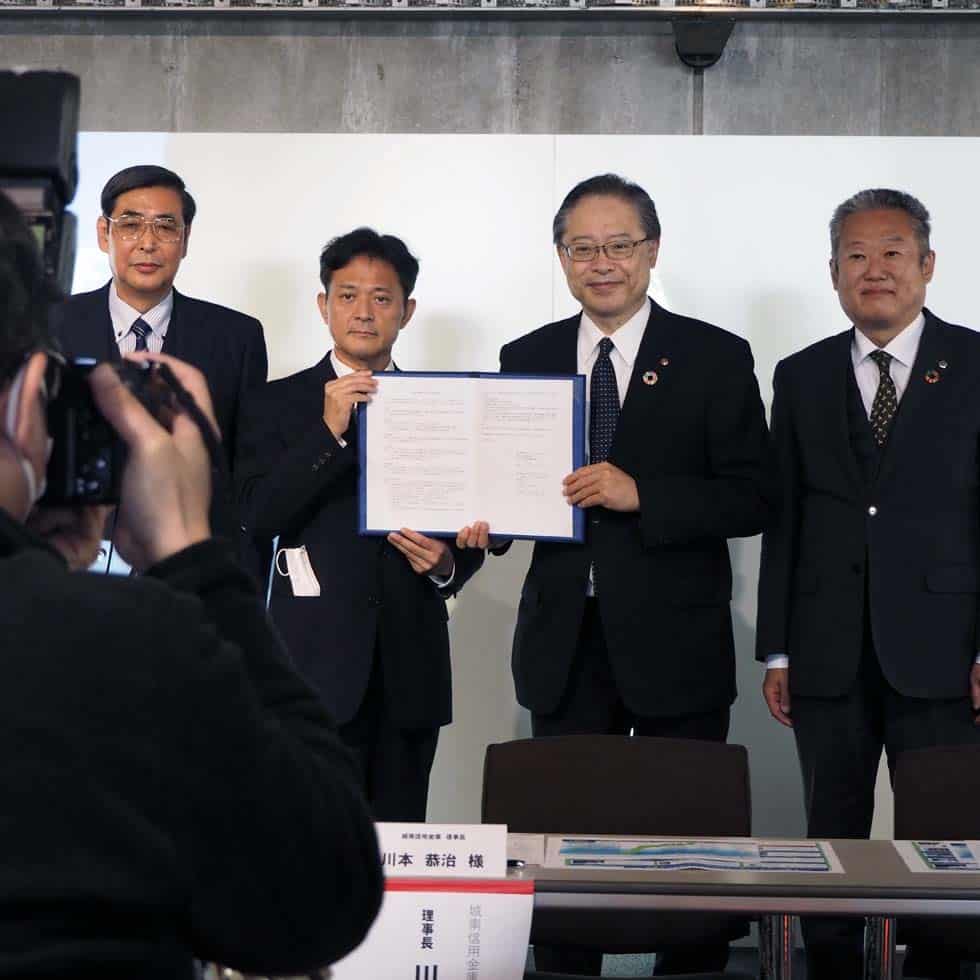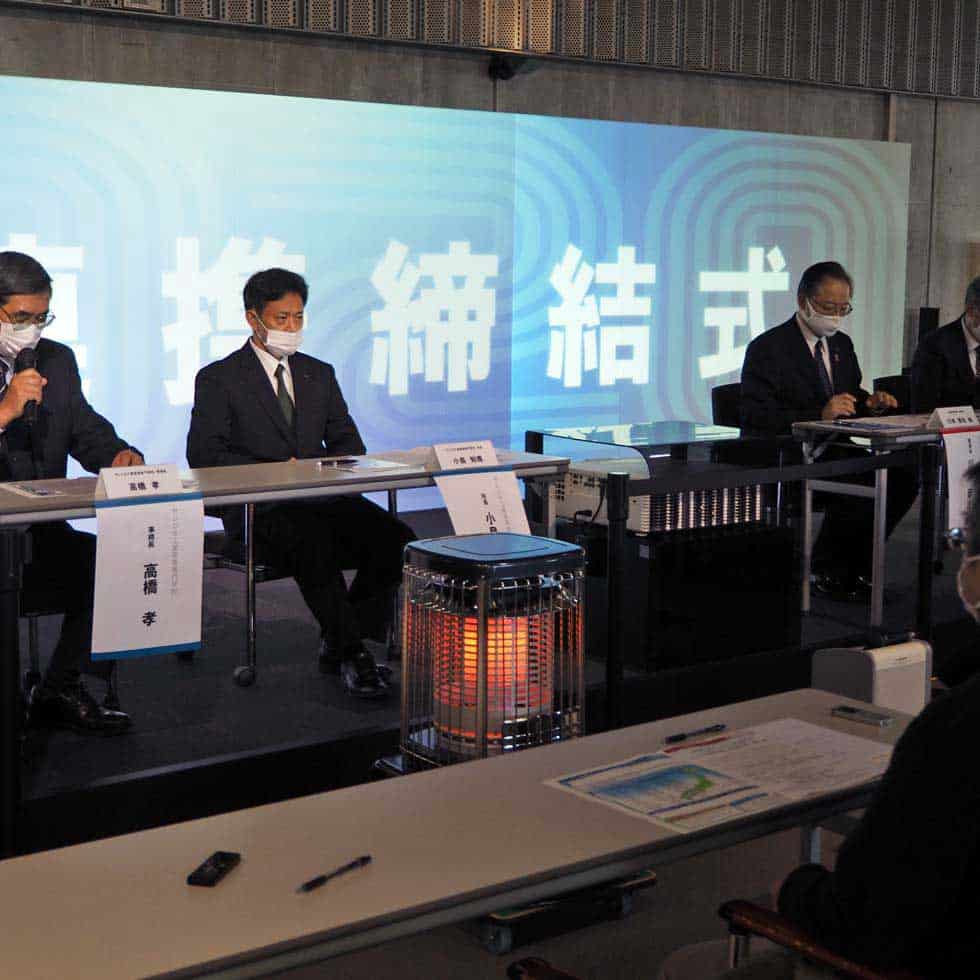 Source: Salesian Polytechnic Tokyo Salesian College of Technology