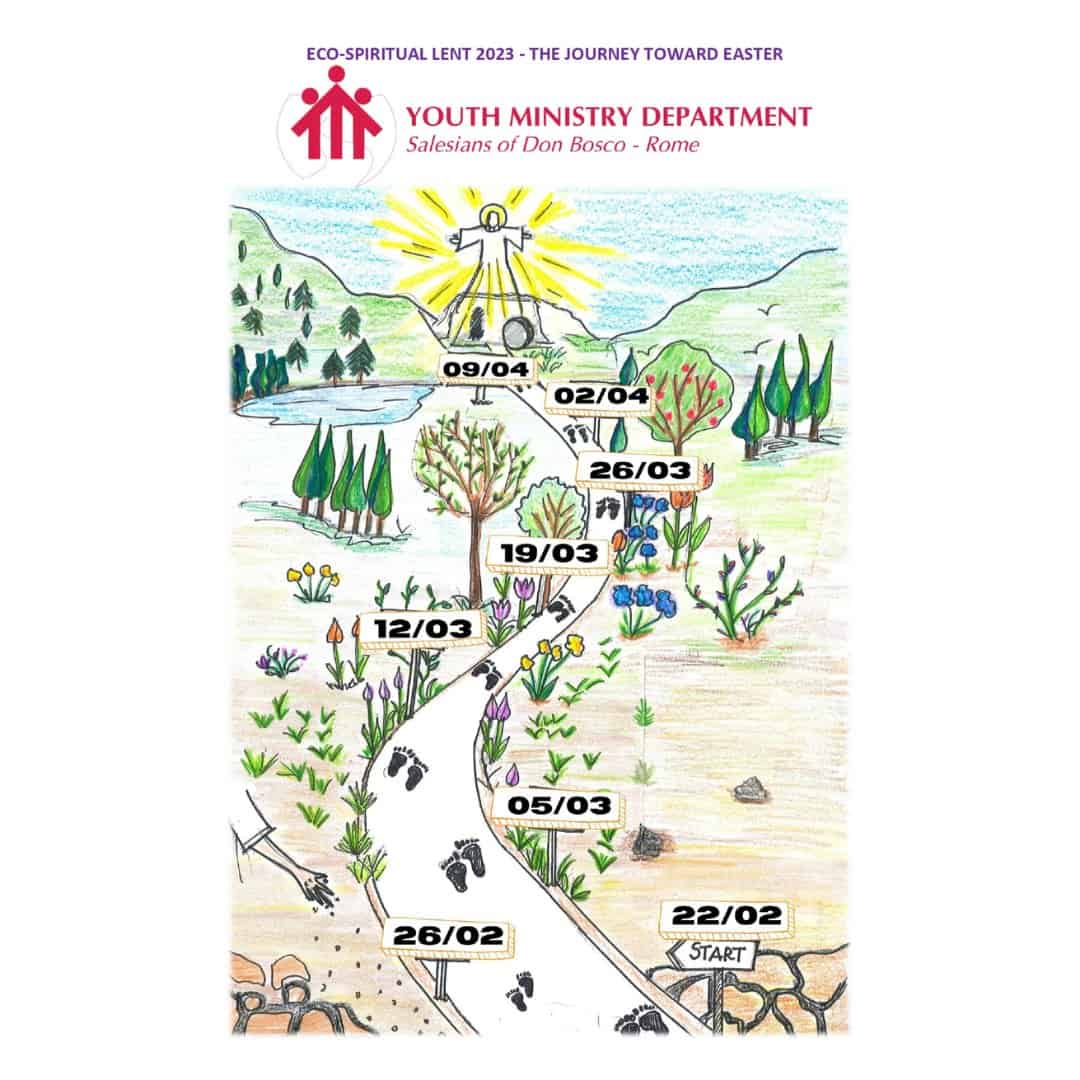 (ANS – Rome) – For Lent 2023, the Youth Ministry Sector proposes a tool to accompany in the ECO-SPIRITUAL WAY of preparation for Easter. The journey begins on Ash Wednesday and ends on Easter Sunday.
Each day we will be accompanied by a sentence from the Gospel linked to a concrete commitment. This year's theme is the ecological footprint: the Lenten journey will help lighten the ecological footprint by focusing on relationships: with God, with ourselves, with others and, thus, with all of Creation.
The related material isz in ITALIAN, ENGLISH, SPANISH, FRENCH, PORTUGUESE AND POLISH and can be found in pdf and in word at this link.
"Enjoy the journey!", comments the Youth Ministry Sector.
Source: ANS – "Agenzia iNfo Salesiana"