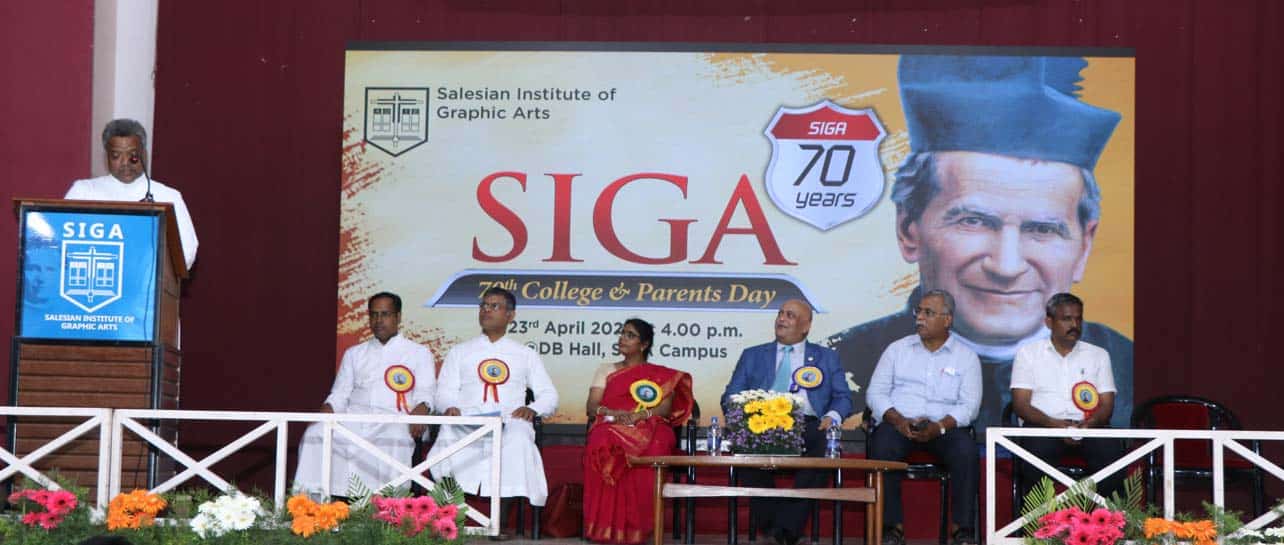 (SIGA Polytechnic, Chennai) – To mark the Platinum Jubilee of SIGA, an institute of graphic arts and printing technology, the President of the All India Federation of Master Printers (AIFMP), Pasupathy Chander, graced the College and Parents Day Celebrations at SIGA Polytechnic College, Chennai. SIGA has been known for its graphic arts technical education for the youth since 1952.
Recording his impression, Chander wrote, "The cleanliness and hygiene are evident in all its departments. Students are well mannered, courteous, and presentable. The faculty had meticulously organized the event, incomparable to other institutes I have visited". The chief guest distributed cash prizes and awards to students and staff for their academic excellence and extra-curricular activities like club participation, eco-friendly, social and humanitarian achievements, technical expertise, and multi-discipline skills.
SIGA offers an outcome-based education to achieve the desired outcomes in terms of knowledge, skills, attitudes, and behaviour as per the international benchmarks.
With work-in-progress for the National Board of Accreditation, SIGA aims to offer the highest quality education in the diploma programme in print media and subsequently participate in the UN Sustainable Development Goal 1: No Poverty and Goal 4: Quality Education. More than 50% of the students have benefitted from the various government scholarships. The institute has dispersed 36 lakh rupees as a scholarship in the academic year 2021-22.
Digital art displays, paintings, and printing skills by the diploma students highlighted the celebrations. The interactive whiteboards in all the classrooms were blessed, marking the platinum jubilee. Father P T Joseph, the Principal, presented the annual report with visuals and infographics and Father Nallayan Pancras, Secretary of the college, felicitated the chief guests. Father Charles Gaspar, Vice Principal, and Mr Ignatious, Head of Department, coordinated the entire event. Mr Martin Thomas represented a team of about 75 past pupils at THE HINDU, and Mrs Pankajalakshmi, the parents at the celebrations.
MAKING EDUCATION POSSIBLE FOR ALL: LEAP
LEaP, 'Learn, Earn and Pay', is a scheme for the SIGA students who cannot afford to pay fees for their training. The students admitted to the diploma in printing technology under the LEaP scheme learn the trade first and later pay the fees. They are allowed to pay in installments as and when possible, within three years. Moreover, many of them opt to work part-time in printing and related industries to earn pocket money for food and clothing. This scheme has reduced the financial burden on their parents. It has encouraged self-reliance among students and has built confidence.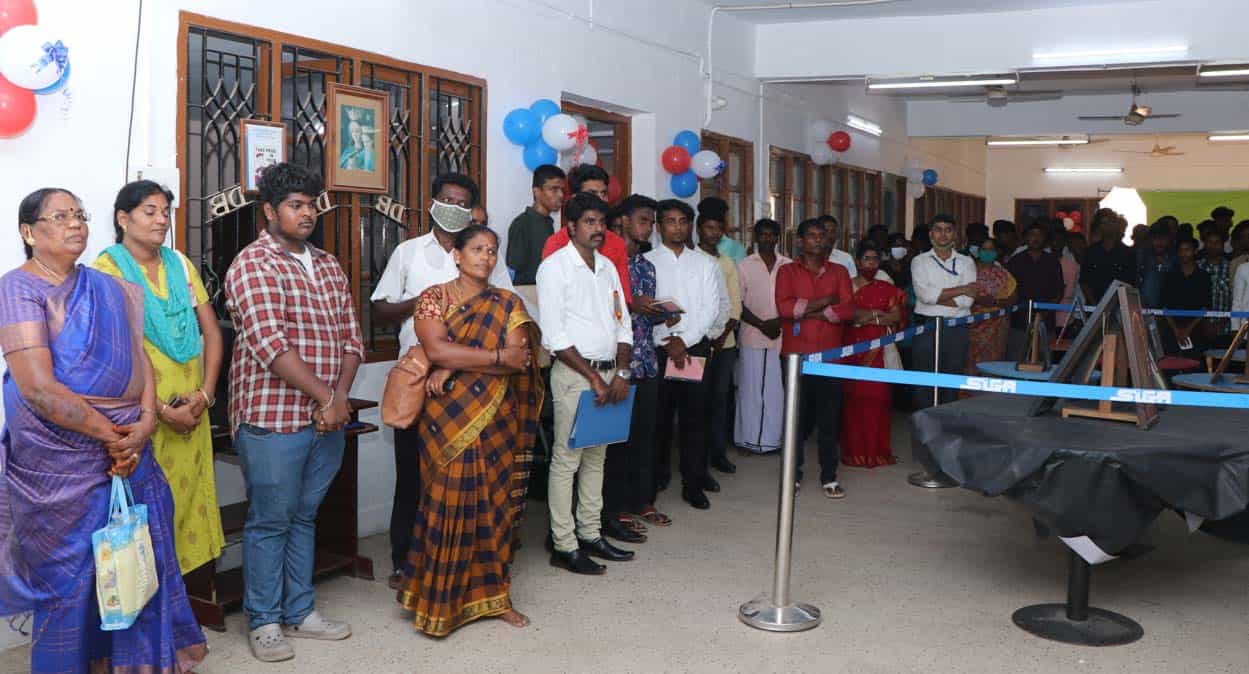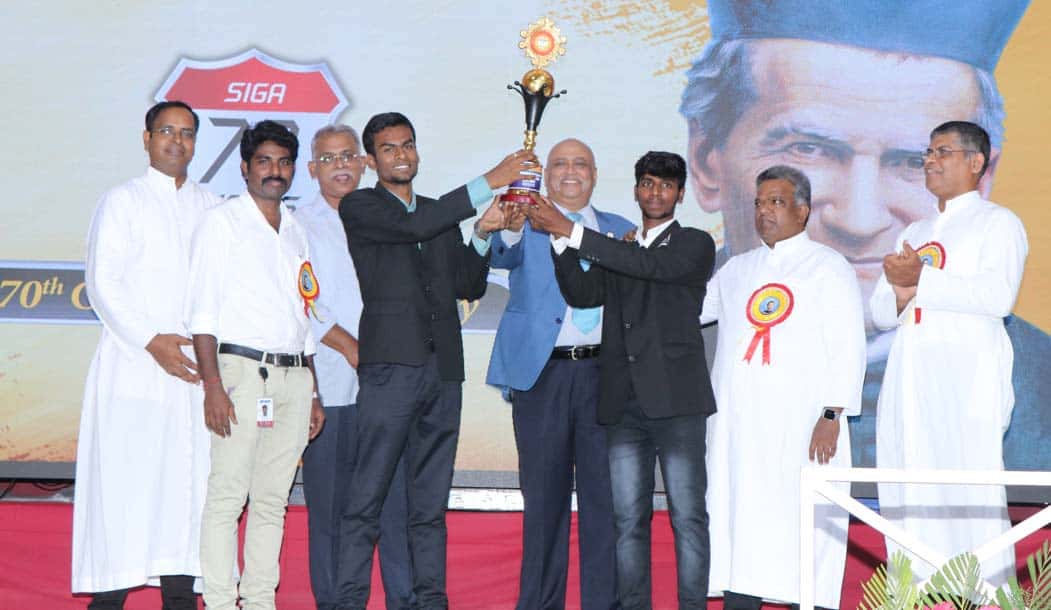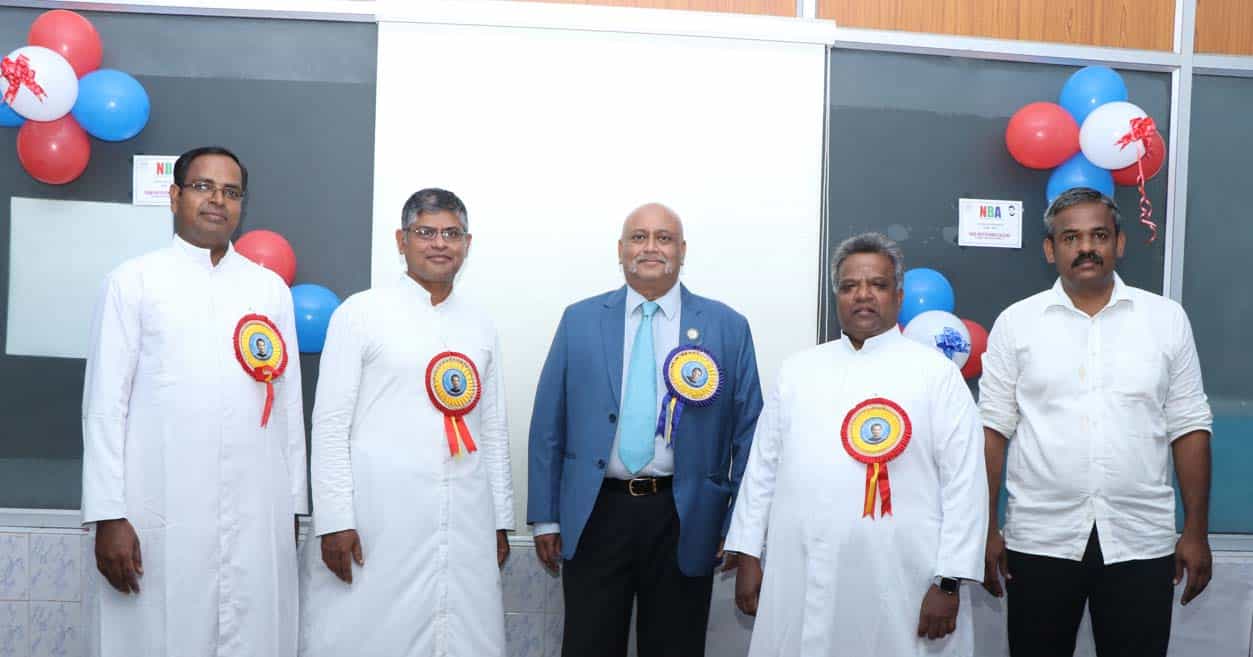 Source: SIGA Polytechnic College