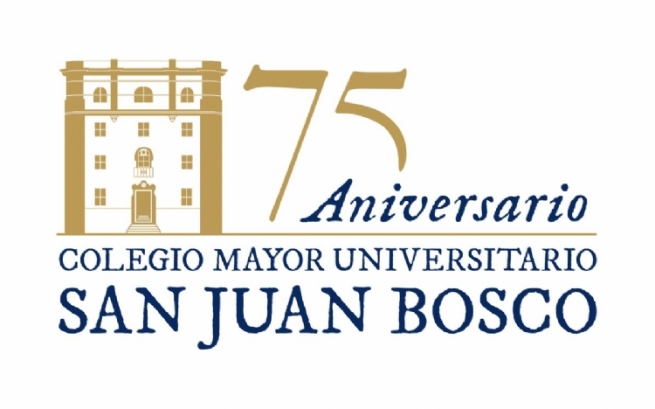 (San Juan Bosco – Seville) – On Monday 7 September, the Council of Spokespersons of the City of Seville made public its awarding honorary distinctions of the city for people and institutions for 2020: among these, there is also the "San Juan Bosco" Institute. The honors will be awarded on 23 September in Fibes as the health crisis caused by Covid-19 has prevented the traditional institutional event which is held every year on May 30 in the Lope de Vega theater on the occasion of the feast day of San Ferdinando, the city's patron saint.
On the occasion of the celebration of the 75th anniversary of the Salesian house, the City Council, chaired by Juan Espadas, a Salesian past pupil, was keen to acknowledge the educational work carried out in favor of the citizenship in the field of teaching, education, and research. In the press release announcing the awarding of the prize, the work of the Institute is recognized as a
"Reference educational and cultural institution, through which 3,500 students have had access to human and professional training, open to transcendental values ​​and to society that they have been called to build."

– Juan Espadas, City Council
It is worth noting that this recognition comes 25 years after the conferral of the honor of "Alfonso X the Wise" granted to the same Salesian house in 1995, for its 50 years of activity.
The leaders of the Salesian house through social networks thanked all those who made this distinction possible, through their support, their esteem, and recognition.
Since 1943 the Congregation of the Salesians of Don Bosco has never ceased to accompany the university students of Seville through its "House", with the first group of university students who were welcomed in the Salesian house of San Benito da Calatrava in the center of Seville, while the current building was built near Arroyo Street. The word "home" is not a metaphorical resource for Salesians: it is intended to indicate the special atmosphere and the educational style that characterize the work.
Today the Salesians continue to "accompany" and encourage the integral development of university students, to continue, faithful to their origins, to improve society through their dedication to the education and evangelization of young people.
Every year, at the beginning of the academic year, the "San Juan Bosco" Higher Institute opens its doors to over 100 university students willing to live an experience of formation, friendship and accompaniment. And every year the Salesians do everything possible to ensure that the educational and pastoral objectives of their mission to the young are realized: to form good Christians and upright citizens through the methodology of the Preventive System.
In its 75 years of activity, the "San Juan Bosco" Higher Institute has contributed to enriching the political, academic, religious, cultural and social life of Seville, thanks to its past pupils, who have held positions of the highest level.
It is a faithful mirror of the values ​​with which Don Bosco always worked among his young people.
Source: Agenzia Info Salesiana