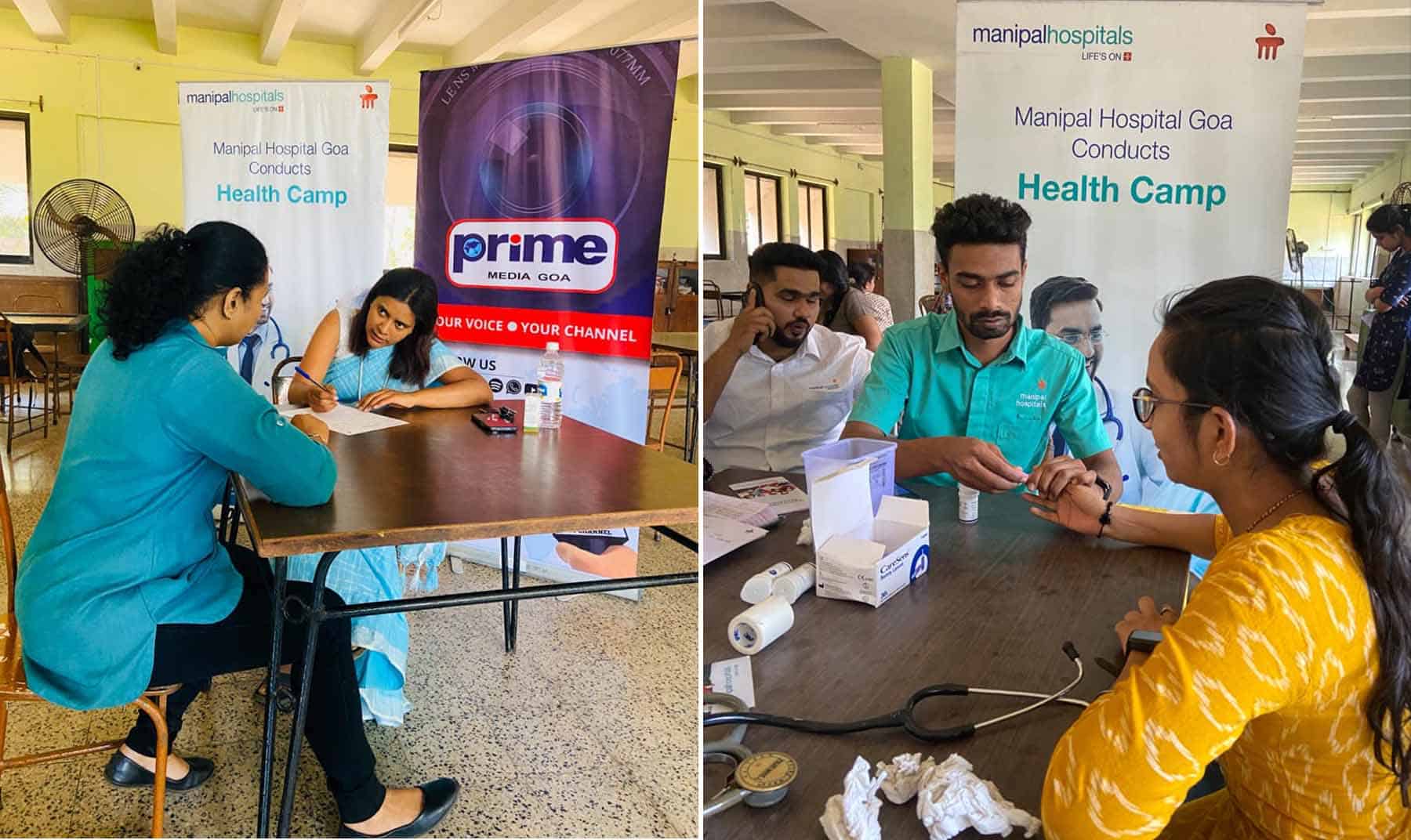 (Don Bosco College, Panjim) – As a part of Prime Mahotsav, Prime Media along with Manipal Hospital Goa organised a Free Health Check-up Camp for women in collaboration with Extension committee and Women cell of Don Bosco college, Panjim. The health camp was held on March 10, 2023.
The team of doctors and staff from Manipal Hospital, Goa, General Physician, Dr Gaurang Shirodkar, Gynaecologist, Dr Sophia Rodrigues, Riya Naik, Ruhi Chari, Akshay Panore and Hakim Mohidin conducted the medical examinations together with Event coordinator, Prime Media, Nikita Volvoikar.
This Health Camp is extremely essential for women of all ages. As it is free and accessible, it could help young women in terms of their basic healthcare as well as their reproductive health, said Assistant Professor, Shona Desilva.
On the occasion of completing 8 years of existence , Prime Media will be organising various programmes for 2 month long. Women Health check-up was a part of it, which received good response from the DBC and School faculty members, students and Women around the college premises she added.
Women are foundation of the family but, while catering, looking after their family they do not take care of themselves. They don't reach out for help before it's late. It is necessary to see a doctor even when you are healthy so that if you have a problem you can do screening and address it at an early stage, said Gynaecologist, Dr Sophia Rodrigues.
Source: Don Bosco College Panjim