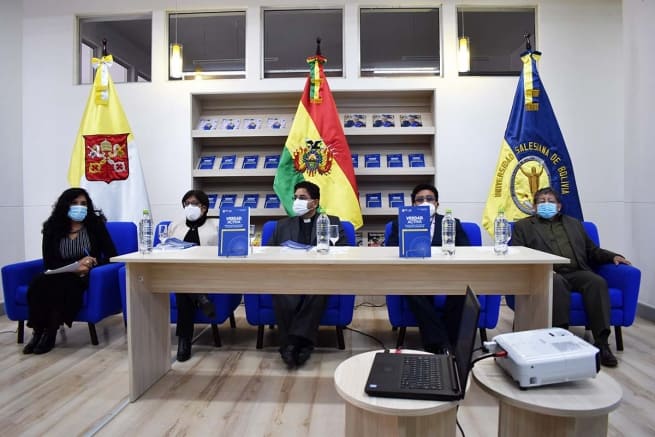 (Universidad Salesiana de Bolivia, La Paz) – The scientific journal "Verdad Activa" (Active Truth) of the Salesian University of Bolivia (USB) is the result of ongoing collaborative work in the search for truth and in the construction of knowledge in the various sectors of human knowledge. This is a project begun under the guidance of the late Fr Juan Pablo Zabala Tórrez (1965-2021), former Rector of USB and Provincial of Bolivia, and which is now becoming a reality.
Officially launched last November 30, the scientific journal aims to promote a harmonious dialogue between faith and reason in order to build knowledge that privileges collective well-being and the protection of human dignity.
Human rights, educational quality, young people, communities, and integral human development are the lines of research defined by the institutional identity of the journal "Verdad Activa". Research aimed at truth and service are the pillars that move to make this publication a useful tool for the construction and development of the scientific knowledge of researchers and professionals – and thus of the country.
On the occasion of the launch of the magazine, the Chancellor of USB, Fr Luis Adolfo Tórrez Sanjinés, thanked for the presentation of the first issue of "Verdad Activa", underlining that it is a dream launched years ago by Fr Zabala and which has now become reality.
It is still a seed, we are on this journey, there are many requirements to call it a scientific journal, but this is the desire, the dream of achieving this goal.

– Fr Luis Adolfo Tórrez Sanjinés, Chancellor of USB
The Chancellor also read the presentation that Fr Zabala had left written for "Verdad Activa": "I encourage teachers to be part of this project and students to look at the world of research with probing, inquiring eyes. We count on the guidance of those who have worked for years in this House of Higher Studies to design the strategies and establish the standards of quality, timeliness and impact of the magazine. The next challenge will focus on periodic publication, because perseverance and continuing to produce the magazine periodically is important."
For his part, the Rector of USB, Carlos Aquino Rubin de Celis, said: "Christ, who is our model of life, represents our Truth; but there was a need to add a surname to the name of the Magazine and the term Active came, because knowledge is in constant movement, it is dynamic." He then thanked those who, despite the pandemic and the various circumstances experienced, collaborated in the project and made it concrete.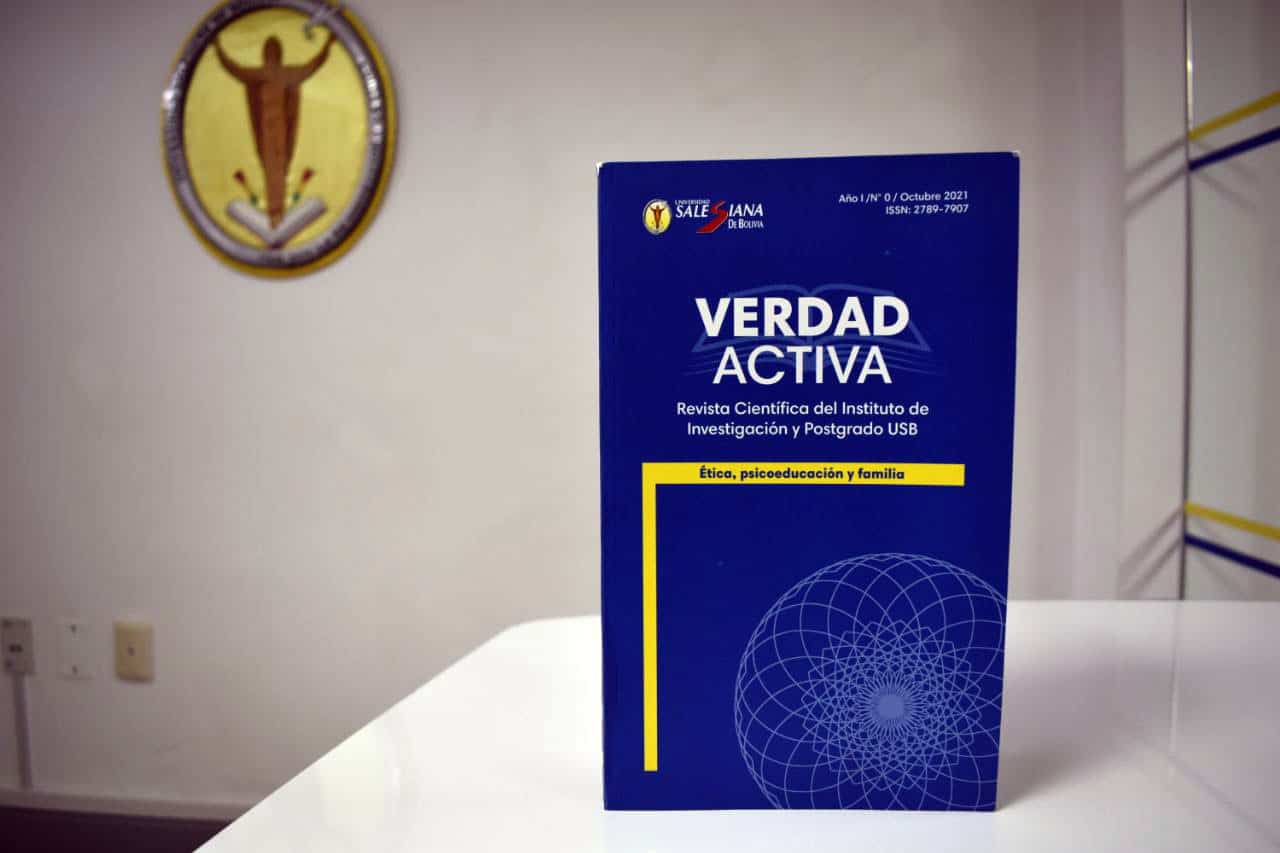 "It is important to give credit to the participants of this project: teachers, enrolled in Diploma courses and the Master in Higher Education, who help to find answers to the different problems we face every day," say USB authorities. "Our duty, as the university institution USB , is to provide these answers to society. The work continues and we are all part of this project."
Source: ANS – "Agencia iNfo Salesiana"