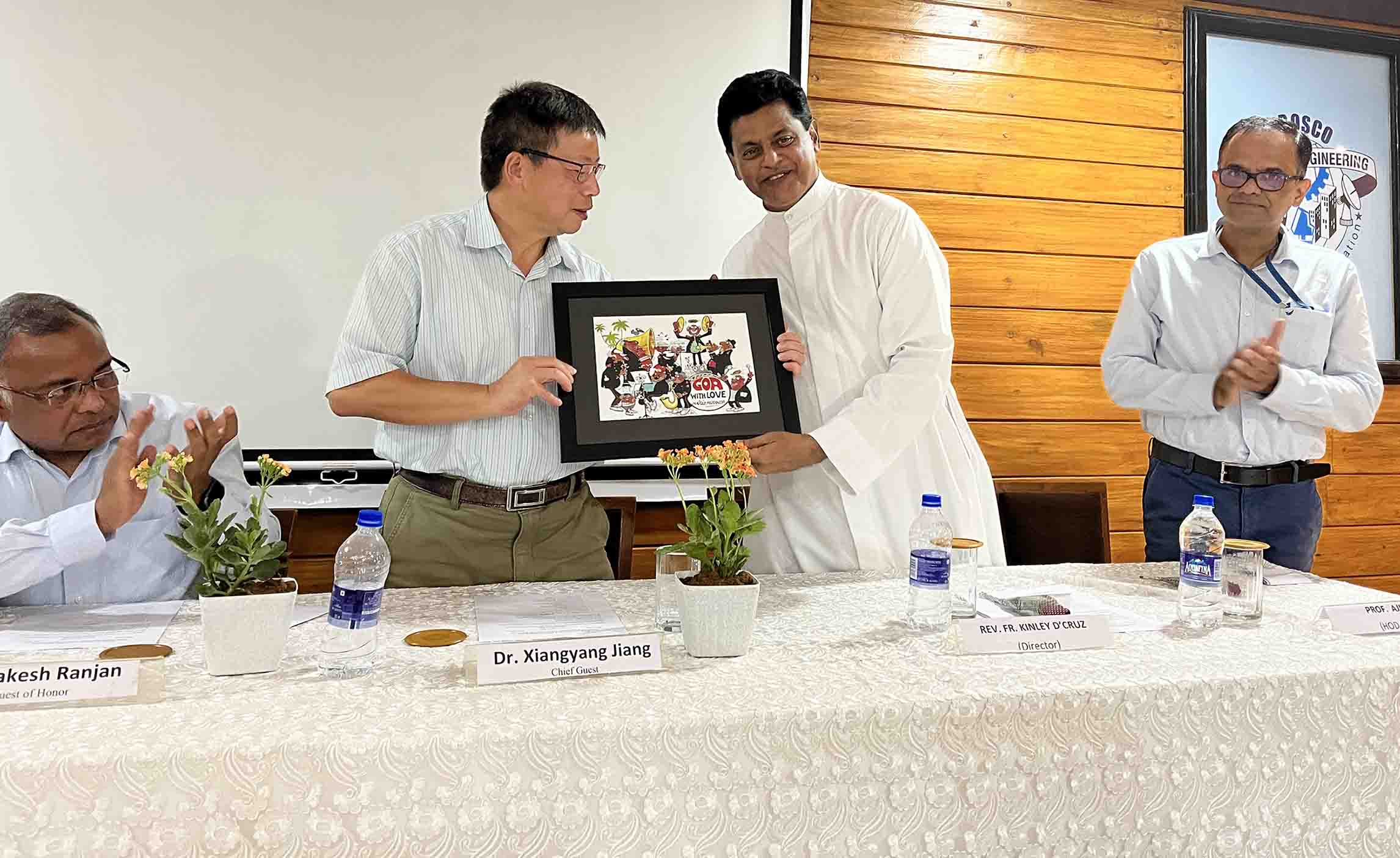 (Don Bosco College Of Engineering, Fatorda) – The Advanced Welding Centre at the Don Bosco College of Engineering (DBCE), in the department of Mechanical Engineering was inaugurated on May 5, 2022 by the Chief Guest, Director, Putzmeister Concrete Machines Private Limited, Dr. Xiangyang Jiang and Guest of Honour, Global Head, Batching Plant, Putzmeister Concrete Machines Private Limited, Rakesh Ranjan. In the presence of Director DBCE, Father Kinley D'Cruz, Principal, DBCE, Dr Neena Panandikar, HOD- Mechanical Department, Professor Ajit Salunke, and Asst. Professor & Workshop Superintendent, Dr Suraj Marathe. The centre is supported by Putzmeister Concrete Machines Private Ltd. and has facilities for TIG and MIG welding. The function was attended by the company officials, officials from FiiRE and Goa state Innovation council, Heads of other departments, media personnel, faculty, staff members and students.
It is wonderful to know that DBCE has achieved so much in the last 10 years. 3D Printing, IOT, AI are very important technologies for the world and there is a bright future for mechanical engineers and opportunities to become valuable contributors to the society he added.

– Dr Jiang
Ranjan in his address appreciated the mechanical department and DBCE for the various beyond the curriculum activities and industry interaction. He advised the students, saying, Focus on learning, know what to achieve, work on it, strive and keep learning.
Father D'Cruz addressing the delegates said, I welcome you to the Don Bosco family, thanks for handholding with us and I wish that this collaboration will continue and become more stronger in the future. He gave a brief presentation of the Salesian Society and the Don Bosco educational institutes. Dr Panandikar congratulated the students of current final year batch who have been selected through campus placements in reputed companies like Cipla, Buoyancy etc. She said, our mechanical student's projects exhibited at SCIFFI 22 received wide acclaim from media and other stakeholders. Professor Salunke gave a brief overview of the facilities and role of the welding centre in bridging the skill gap among students. He said, the centre can be used for skill training programs for the Industry. Dr Suraj Marathe proposed the vote of thanks. The program was coordinated by Professor Gaurish Samant and Professor Harshad Pingulkar. Professor Swapnil Ramani compered the event.