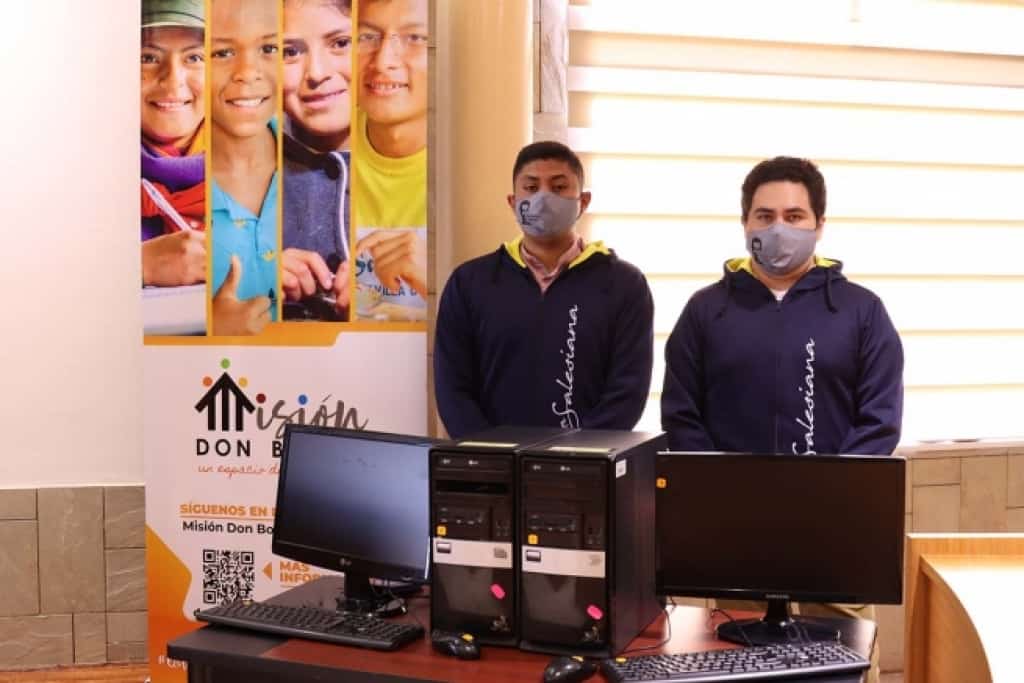 (ANS – New Rochelle) – "Salesian Missions", the Salesian Mission Office of New Rochelle, joins humanitarian organizations from all over the world to celebrate International Literacy Day. The latter, established in 1967, intends to recall the importance of education and literacy for a more sustainable society. In 2021, the chosen theme focuses on the digital divide and wants to highlight the challenges faced around the world to ensure education during the pandemic.
The crisis caused by the pandemic has disrupted education for thousands of children, young people and adults. The United Nations estimates that 773 million people no longer have access to basic literacy skills and that 617 million children and adolescents do not reach the minimum levels of proficiency in reading and mathematics.
The Salesians focus a large part of their educational efforts on literacy and the development of fundamental skills

– Fr Gus Baek, Head of the "Salesian Missions"
"During the pandemic, they worked to address educational challenges and are committed to ensuring that young people have access to technology to do their work remotely," he added. For International Literacy Day, "Salesian Missions" highlighted some of its programs:
In Ecuador, in collaboration with the Salesian Polytechnic University, the "Donate your Computer" campaign was launched, a project aimed at providing technological tools to vulnerable populations in 12 cities. A total of 500 technological devices were provided that allowed hundreds of students to attend virtual lessons and continue to meet their classmates digitally. The Provincial of Ecuador, Fr Francisco Sánchez, explained that this solidarity initiative has thus allowed vulnerable young people not to lag behind in their studies.
In India, the Past Pupils – the 1997 Graduation Class of the "Don Bosco" Salesian Institute of Egmore, in the India-Chennai Province (INM) – helped some students by buying computers and tablets to follow lessons online. The initiative, which allowed several girls not to abandon their studies, takes the name of "Min Siragugal" (digital wings) and is coordinated by Mr. Deepu Antony.
In Italy, about forty students from the "Santa Chiara" community of Palermo received school supplies, sanitizing gels and masks, thanks to funding from "Salesian Missions". The beneficiaries are children and young people aged between 6 and 15, whose parents are unemployed, employed without a regular contract or detained. The initiative supported a total of 12 families.
Finally, in the Solomon Islands, the project of the "Don Bosco" Henderson Technical Institute continues in the capital Honiara, which supports the children who live near the Ranadi landfill. These minors, who experience high rates of poverty, unemployment and illiteracy, have the opportunity to attend school and improve their reading and calculation skills. There is also a course to raise awareness among parents, so that they understand the importance of giving their children adequate education and are motivated to send them to school instead of having them work in landfills.
Source: ANS – "Agenzia iNfo Salesiana"